Between executive producing BET's Boomerang, her comedy pilot Twenties with TBS, her Showtime drama series The Chi, and the occasional cameo on This Is Us and more, you have to wonder if Lena Waithe finds sleep to be optional. While we ponder this, the Hollywood maven has tossed another iron into the fire in the form of a second Showtime pilot.
The cable network has ordered a pilot for How To Make Love To A Black Woman (Who May Be Working Through Some Sh*t), an anthology series that Waithe will executive produce. The Chi writer Cathy Kisakye will pull double duty as the series' creator and writer. Kisakye is also currently writing on the second season of Amazon's original series Homecoming.
How To Make Love to a Black Woman will be a collection of stories featuring new characters each week as they navigate dating and sex while "telling stories about connection and rejection that explore our most harrowing — and harrowingly comic — sexual secrets," per the network's description. The show is the fruit of a first-look deal that Waithe has with Showtime.
"Working with Lena is the gift that keeps on giving," said Gary Levine, President of Entertainment at Showtime Networks. "Cathy's comedy is raw, relevant, surprising, sexy and fun, and we are very excited about making it."
It's still early, so there's little news regarding casting or potential appearances, but could we suggest an episode centered entirely around Waithe's Dear White People character P Ninny? Is that allowed?
G/O Media may get a commission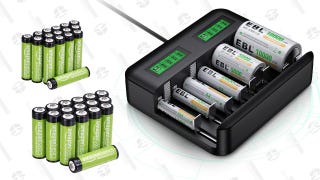 [Via Deadline]