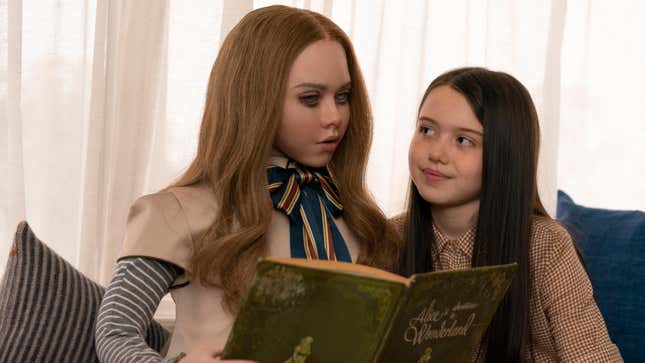 Over the weekend, many had the honor of meeting M3GAN, the cunning and murderous AI doll who's quickly claiming the title of the newest It Girl in horror. The PG-13 film focuses on the intense friendship between a young, traumatized girl and her crafted companion, and was originally written to include a whole lot more kills and thrills. With the popularity of the film quickly rising, co-screenwriter Akela Cooper says an unrated version may be available soon.
A Quiet Place: Part II's Millicent Simmonds thinks she'd be a goner if aliens attacked
"No shade to Universal, love them, and I understand that once the trailer went viral, teenagers got involved and you want them to be able to see it. There should be an unrated version at some point," Cooper says in an interview with the Los Angeles Times. "I heard it is on the books. But yes, it was way gorier. Her body count in the script was higher than in the movie."
As the writer for the 2021 horror hit Malignant, Cooper compares the body count of her two monsters.
"It wasn't a Gabriel-scale massacre, but she did kill a bunch more people, including a couple of characters whom James was like, 'I like what you did with those people, but I want them to live.' I was merciless, but again, that is me. My humor is extremely dark," Cooper says.

G/O Media may get a commission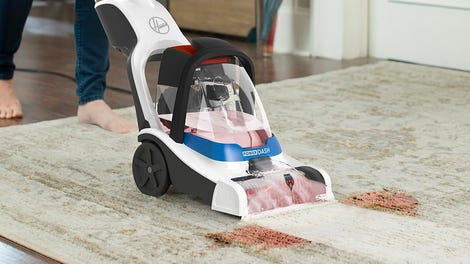 26% Off
Hoover PowerDash Pet Compact Carpet Cleaner
This "massacre" used to be a mainstay in a genre defined by slashers in the '90s, and before that, boogeymen with an overwhelming desire to kill. The "torture-porn" era of horror of the 2000s (which was heavily guided by M3GAN's co-writer James Wan and his Saw franchise) eventually gave way to a litany of found footage horror in the 2010s (i.e. Paranormal Activity, As Above So Below, VHS). Shocking acts of violence further quieted as the genre focused on "elevated horror," dialing down the acts of grotesque violence in preference to psychologically-rooted thrills.
However, gore and grandiose kills are slowly making their way back into the genre (as seen with Malignant, Scream, Pearl, Barbarian, Terrifier 2, etc.) and Cooper hopes M3GAN helps break down the bloody barriers.
"An exec who read one of my specs and really liked it said, 'It's gory and no one's doing gore right now. We have to wait for a horror movie that has gore to come out and be a hit, and then the market will shift.' I was sitting there, like, 'OK … we could lead that charge,'" Cooper says.
"Now I'm [hearing], 'There's gore, and it's not a problem.' I'm happy that I could have a hand in bringing back fun horror that doesn't take itself so seriously. I'm reading about more horror movies that are wild, out-there ideas coming out or being bought. And some of them are original, which is good! I'm happy that I could steer that ship so that studio execs can be like, 'Oh! There might actually be money in them thar hills.'"
With a sequel for M3GAN already in development, per Deadline, we can expect a lot more killing and dancing from M3GAN to come.