On Rick And Morty's surprise third-season premiere on Saturday, Rick revealed his single defining goal in life: "I'm driven by finding that McNugget sauce. I want that Mulan McNugget Sauce. That's my series arc, Morty. If it takes nine seasons, I want that McNugget Szechuan sauce."
For viewers, this begs the question: Is the sauce that good? It certainly sounds like the type of thing that might be delicious, but then, it was only a brief promotional item tied to the release of Mulan, so who knows. The Rick And Morty Twitter account has stoked the fires of viewers' curiosity further.
McDonald's has even responded, although it's worth noting this is not so much confirmation of anything as it is, you know, a social media manager doing their job:
G/O Media may get a commission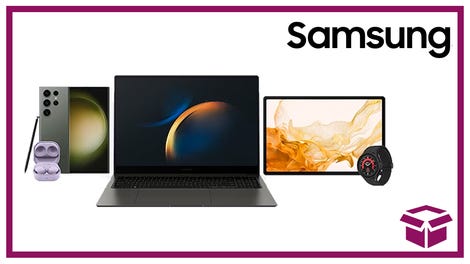 24 hour deals
Discover Samsung - Daily Deal
A corporate chef for McDonald's has offered another glimmer of hope:
Anyway, it's all working. As UpRoxx notes, people are out here signing Change.org petitions left and right to bring it back. YouTube's favorite pop-culture cooking show Binging With Babish has produced a video showing viewers how to make their own McDonald's Szechuan sauce, although the host notes at the outset that he has no idea what the actual McDonald's goo tastes like.
If you want to get your hands on some of the actual sauce, well, your odds aren't much better. For example, eBay is absolutely rotten with McDonald's Szechuan sauce postings, many of which are extremely spurious. A photograph of an open container of it is going for $100, while drawings of a package of it are going for $50. As if in a Secret-like attempt to will the revival into being, the Wikipedia page for Sichuan cuisine has been edited to reflect the sauce's theoretical revival:
As others have noted, Disney's got a live-action Mulan remake on the slate, so this dream of corporate synergy may become a reality yet.