20th Century Women proves that Mike Mills is the real deal, that his previous success story was not a fluke but the announcement of an exciting new voice. Mills, who used to direct music videos and design album covers, broke into filmmaking with Thumbsucker, a terminally twee indie comedy, based on a novel but reminiscent of every suburban coming-of-age story ever to limp its way out of Sundance. The inauspicious anonymity of that first feature gave way to something much more distinctive, and affecting, with his second one, 2010's autobiographical Beginners, in which Mills reinvented his style into a kind of diaristic collage—a mess of memories surrounding a particularly significant chapter of his life. It's always a special thing to witness the exact moment when someone realizes the kind of artist they want to be.
In more ways than one, 20th Century Women builds off of its predecessor. Though centered chiefly on the filmmaker's relationship with his late, long-closeted father (Christopher Plummer, who won an Oscar for the performance), Beginners also found room for some impressionistic flashbacks of his mother (Mary Page Keller), whose big personality clearly had a big impact on her son's life. 20th Century Women blows out those '70s-set vignettes into an entire movie, a fictionalized version of Mills' relationship with this remarkable woman, now played by Annette Bening. Beyond that, the movie doubles down on the intoxicating methodology of Beginners—racing backward and forward through time, writing annotated histories of its characters—while also dropping the cutesier elements (like a subtitled pet dog) that undercut its power.
G/O Media may get a commission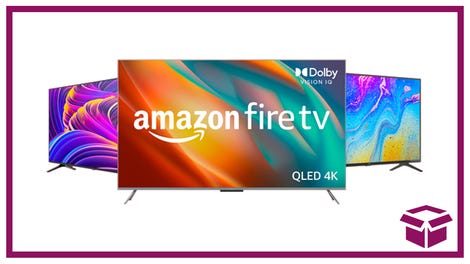 Ooh. stunning.
New Amazon Fire TVs
Our temporal home base is the Santa Barbara of 1979, when Mills would have been a touch older than his onscreen surrogate, impressionable and experience-hungry teenager Jamie (Lucas Jade Zumann). It's indicative of 20th Century Women's glancing approach that the nature of the relationships, all coalescing under one California roof, isn't instantly clarified. We know immediately that fiftysomething Dorothea (Bening)—chain-smoking, left-leaning, adapting with the changing times—is Jamie's mother, because no sooner have the two appeared on screen than Mills is rewinding to his birth. But it takes a moment to realize that fiery punk Abbie (Greta Gerwig) and mellow, sensitive William (Billy Crudup) are boarders, not kin. Likewise, while the teenage Julie (Elle Fanning) crawls through a window to sleep in Jamie's bed most nights, she's not his girlfriend or lover. "Friends can't have sex and still be friends," she insists, though that seems of no concern to the hormonal boy lying next to her.

While Beginners unfolded almost entirely from the point of view of its directorial stand-in, 20th Century Women creates a more generous equilibrium of perspective. This is not just a movie about a restless teenage boy trying to understand the eccentric single mother meddling in his life. It's also a movie about a mother—born too late to be a hippie, but still thoroughly modern in attitude—struggling to strike a balance between respecting the autonomy of her teenage son and reining in his recklessness, which culminates in a dumb, innocent accident that lands him in the hospital. Insomuch as 20th Century Women has a plot, rather than just a series of tangled incidents, it concerns Dorothea's unconventional recruitment of Abbie and Julie as a kind of parental backup force; a child of the Depression, she understands that it can take a village to raise a child and reasons that the fatherless Jamie could use some role models.
"Don't you need a man to raise a man?" Abbie wonders aloud. 20th Century Women begs largely to differ by showing how Jamie is shaped, as Mills might have been himself, by three generations of strong women, who give him a crash course in everything from smoking to punk rock to feminism. (Never mind that deputizing the boy's peer and crush is a deeply humiliating betrayal that the movie kind of shrugs off.) Mills recognizes these characters—one inspired by a real relative, the others looser composites of people he's known—as magnetic forces of personality. Maybe that's why he's constantly dollying through doorways, as though the camera itself were caught in their gravitational pull, and disappearing into montages of archival footage and still photographs that put the characters' lives into historical/cultural context.

Certainly, Mills can't resist their charms. With actors this good in the roles, how could he? Bening, in one of her most relaxed and organic performances, manages to create a multifaceted person from fragments—the punchy scenes, era-connecting anecdotes, and revealing tête-à-têtes through which 20th Century Women unfolds. It's her movie more than anyone else's, but just about everyone on screen revels in compelling contradiction: Fanning playing an aloof teenage goddess with a fragile center, Gerwig finding notes of spiky antagonism and vulnerability, Crudup offsetting the film's surfeit of shaded femininity with his soft-spoken, enlightened masculinity. (If Zumann is overshadowed in the lead, that's both by default and design.) Mills, meanwhile, exhibits an insatiable curiosity about his characters' interests, from their hobbies to their favorite music to their preferred brand of smokes. When it's revealed that Abbie, a cancer survivor, has taken to documenting her entire life in photographs, you realize that she's as much a surrogate for the director as his scrawny teenage avatar.

20th Century Women can feel a bit shapeless at times. Beginners, it must be admitted, had a stronger emotional pull, a dramatic center provided by both the death and sexual liberation of Plummer's character. But that movie also devoted too much of its running time to a precious meet-cute romance, which couldn't help but look inauthentic, even phony, when held up against the specificity of the family portraiture. No such imbalance plagues Mills' new movie, which finds the director forgoing easy narrative arcs for moments out of time: Dorothea dancing to Black Flag and Talking Heads, trying to decipher the appeal of both; William and Abbie falling into bed together, their fling at once spontaneous and governed by role-playing rules; and the repeated image of Jamie ripping down curvy California streets on his skateboard, like a striking symbol of the film's flow through the decades. Mills seems like he's just getting started. Surely, there are other relatives to which he can play affectionate, kaleidoscopic tribute.