The fallout from accusations made against PWR BTTM member Ben Hopkins continues as Stereogum reports that two opening acts have dropped out from the band's upcoming tour. On Wednesday night, a post in a closed Facebook group (which has since been made public) accused Hopkins of predatory behavior ranging from bullying and emotional abuse to sexual assault. In response, yesterday afternoon the queercore rock duo posted a response that includes an email address where survivors can contact a mediator about their experiences.
Under continued criticism, the band then canceled its scheduled record release show in Brooklyn, and Cameron West, a touring member of the band, formally severed their ties with PWR BTTM in a Facebook post. Then feminist punk group T-rextasy, which was scheduled to tour with PWR BTTM beginning in July, dropped out of the tour, as did Chicago multi-instrumentalist Nnamdi Ogbonnaya. In a Facebook post, Ogbonnaya writes, "Hey y'all. I'll no longer be opening up for PWR BTTM on this upcoming tour. It Fucking sucks for everyone involved and in light of the allegations I can't comfortably continue. I hope that truth is found/admitted and I'm incredibly disappointed at this type of shit continuously happening. I love all of you." Meanwhile, T-rextasy explained its decision in a Twitter thread:
G/O Media may get a commission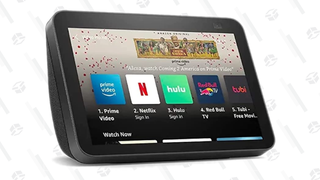 PWR BTTM's record label Polyvinyl also seems to be taking a proactive stance towards the allegations, with several Twitter users saying that the label is offering refunds for PWR BTTM's new album Pageant to customers who email to request one. That email address is mailorder@polyvinylrecords.com.