Multiple sources are reporting that horror icon Wes Craven, best known for A Nightmare On Elm Street and the Scream series, died this afternoon at his home in Los Angeles. According to The Hollywood Reporter, the news has been confirmed by Craven's family, who also confirmed that the director had been battling brain cancer. He was 76.
Born in Cleveland, Ohio and raised in a strict Baptist family, Craven was a humanities professor at Clarkson University before leaving academia for the excitement of the film industry. Craven began his film career laboring pseudonymously in hardcore porn before writing, directing, and editing The Last House On The Left (1972), a controversial rape-revenge exploitation movie loosely based on Ingmar Bergman's The Virgin Spring and known for its graphic violence and sensational ad campaign:
Craven's transgressive streak continued with 1977's The Hills Have Eyes, about a suburban family terrorized by mutants in the Nevada desert. Craven followed that film with the poorly-received Deadly Blessing in 1981, followed by a movie adaptation of DC's Swamp Thing in 1982.

Craven created perhaps his most iconic character in 1984, the year of the first Nightmare On Elm Street movie. Inspired by a series of Los Angeles Times articles about teenagers mysteriously dying in their sleep after complaining of vivid nightmares, Craven created the character of Freddy Krueger, a supernatural serial killer who wears a glove with razor-sharp claws and stalks his victims in their dreams:
A Nightmare On Elm Street was a smash hit, bringing in $25 million domestically and establishing its production company, New Line Cinema—subsequently nicknamed "the house that Freddy built"—as a Hollywood force. There would be nine Nightmare films in total, with a reported box-office gross of $370 million worldwide. (There was also a spinoff anthology TV series, Freddy's Nightmares, several comic-book series, and a NES game.) Despite his sinister backstory and horrifying appearance, Freddy Krueger had a certain malevolent charm that made him a star, and 30 years later the character is still a common Halloween costume and the subject of pop-culture parody.

G/O Media may get a commission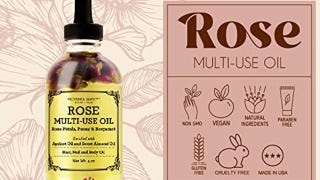 Provence Beauty Rose Multi-Use Oil
After Nightmare, Craven, now established as a modern master of horror, directed a handful of episodes of the revived Twilight Zone series, along with the feature films Deadly Friend (1986), The Serpent And The Rainbow (1988), Shocker (1989), and the surprise hit The People Under The Stairs (1991). He returned to direct the seventh Nightmare film, Wes Craven's New Nightmare, in 1994, bringing back actress Heather Langenkamp to play a version of herself in a film that blurs the distinctions between dreams, films, and reality.
Craven also played with reality in Scream (1996), a self-aware take on slasher movies about a group of friends obsessed with the "rules" of horror who are being stalked by a real-life killer. Blending black comedy with real moments of terror, Scream shocked audiences by brutally dispatching Drew Barrymore, one of the biggest stars in the movie, in the opening scene:
Craven decided to stick around his second hit horror franchise for a while, directing Scream 2 in 1997 and Scream 3 in 2000. (In between, he made the most atypical film of his career, Music Of The Heart, an uplifting PG-rated drama starring Meryl Streep as a teacher who gives the gift of music to a group of inner-city kids.) However, his other '00s output, like the 2005 Christina Ricci werewolf movie Cursed and the Nightmare-esque 2010 teen horror My Soul To Take, failed to make an impression with audiences or critics, and Craven's last feature was Scream 4 in 2011.

But he remained relevant. A Scream TV series debuted on MTV in June 2015—and was renewed for a second season in July—and several of his films have been remade in recent years, including Last House On The Left, The Hills Have Eyes, and A Nightmare on Elm Street. (In fact, a reboot of the 2010 version of Nightmare was just announced a few weeks ago.) Craven was also developing several TV projects and was involved in an upcoming sci-fi/horror comic-book adaptation at the time of his death. Fitting for a man who rose from the lowest rung of film production to become a household name, one of Craven's last posts on Twitter was this piece of advice for aspiring filmmakers: