Stan Lee is a hero to millions, and the characters he created, like Spider-Man, Black Panther, and Doctor Strange, lead some of the most popular (and profitable) films in the world today. But while his creations are thriving, the 95-year-old Lee himself has allegedly fallen into a distressing pattern of financial exploitation and potentially even elder abuse, perpetuated by those who claim to look out for his best interests.
At the center of Lee's problems is his 67-year-old daughter J.J. Lee, who, as is alleged in an extensive and damning Hollywood Reporter investigation into the financial and personal drama that's surrounded Lee in recent months, freely spends her father's money, sometimes to the tune of $20,000 to $40,000 a month on credit cards. When J.C. wants more money than the trust her parents arranged for her will provide, she can allegedly be verbally abusive and emotionally manipulative towards her father. Apparently, Lee's late wife Joanie was able to control J.C., but ever since her death last July she has gotten out of hand.
In an attempt to rein her in, back in February Lee went to his longtime attorney Tom Lassas' office and signed a declaration describing his problems with his daughter and condemning three men with "bad intentions"—Jerardo "Jerry" Olivarez, Keya Morgan, and J.C.'s attorney, Kirk Schenck—who he says insinuated themselves into his daughter's life in order to "gain control over my assets, property and money." Soon thereafter, Lassas was mysteriously fired, in a confrontation that led to the LAPD being called to Lee's home.
Lee's access to his longtime assistant was also mysteriously, suddenly limited, and Morgan fired the rest of Lee's staff. Lee's phone number was changed, and Morgan began insisting on reading all of Lee's emails, saying Lee has macular degeneration and needs someone to read them for him. When Morgan discovered THR had obtained a copy of the aforementioned declaration, he sent the outlet a video of Lee saying "my relationship with my daughter has never been better, and my friend Keya Morgan and I also have a great relationship … anybody who is saying anything [else] … is just spreading lies."
Basically everyone else in Lee's life, outside of J.C. and her inner circle, disagrees. Lee, they say, has never been good with money, and is a people pleaser who's susceptible to con artists, an assertion that's supported by Lee's long history of bad investments and shady business partners. As THR asserts, his current caretakers are no exception: There's Olivarez, who allegedly bought a $850,000 condo and wrote himself a $300,000 check in Lee's name. Olivarez claims Lee gave him both willingly, but he was nevertheless outed from Lee's circle earlier this year by Morgan and Max Anderson, Lee's road manager. Morgan then turned around and ousted Anderson, claiming he stole items in his Stan Lee pop-up museum and skimmed money from Lee's appearance fees. (Anderson denies all charges.)
G/O Media may get a commission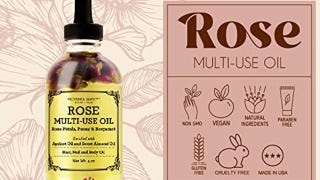 Provence Beauty Rose Multi-Use Oil
These three men are pointing fingers at each other, each calling the other a fraud and a criminal and himself the true shepherd of Lee's legacy—and fortune. Morgan has even accused Olivarez of stealing Lee's blood for a new merchandising scheme: "DNA ink" incorporating Lee's blood used to stamp comics with his signature. (Olivarez says the blood was obtained with the blessing of Lee's physician.)
Now Lee is allegedly being controlled by Morgan, J.C., and her attorney Kirk Schenck. Lee's personal nurse Linda Sanchez, who expresses concern for his well-being to THR, has also been ousted from Lee's inner circle, after Morgan and J.C. spread rumors that she was carrying his child, claims Sanchez vigorously denies. (It's not clear from THR's story if Sanchez's firing is connected to claims of sexual harassment we reported in January, but it does call the veracity of those claims into doubt.) As recently as March 15, employees at Pow! Entertainment, the production company Lee co-founded in 2001, called the LAPD after Morgan and J.C. went to Lee's office and removed items in the middle of the night.
And with Lee making fewer public appearances, and reportedly appearing tired when he does go out, unless something drastic happens soon, the last chapter of this comic-book legend's life may very well end up being a tragic one.