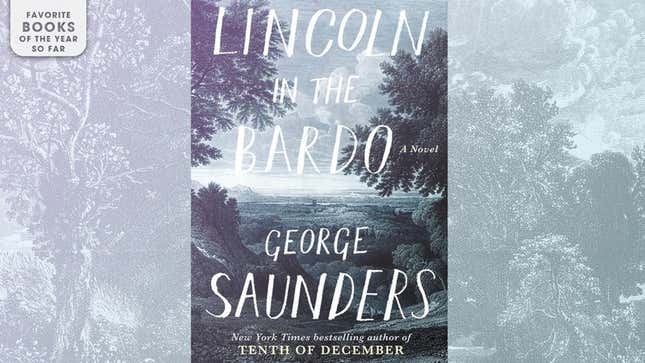 For a medium spanning centuries, books feel more urgent every year. Be it an escape from reality or a searing treatise of it, our favorite books so far this year range from George Saunders' postmodern masterpiece of a novel to Catherine Lacey's complex and haunting tale of modern love. Of all the books reviewed by The A.V. Club so far in 2017, we've handed out five A grades, seven A- grades, and four B+ grades. These are books, ranging from flawless to near perfect, that we couldn't put down.
---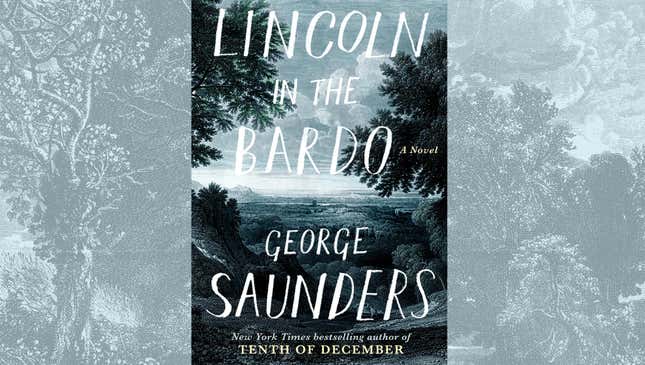 Lincoln In The Bardo is a postmodern masterpiece. About half the novel is told through dozens of characters contributing to the narrative, which reads more like a tumbling conversation than a traditional single-character voice. The other half's piecemeal approach is accomplished through an assemblage of real historical documents, mostly letters and memoirs from 1862, one year into the Civil War. Saunders' genius in Lincoln In The Bardo is the culminating effect of the disparate parcels of information that, taken together, create a spellbinding story of love and loss. Abraham Lincoln's son has died. The entirety of Lincoln In The Bardo takes place over the course of a single night in the bardo—the Tibetan concept of the astral soul's state after death, before rebirth, and combined here with a Christian idea of purgatory. Willie Lincoln is there, dead, in a ghostlike state with all the others who have died but not gone on. He's visited by his father, still living, who returns to the cemetery after his son's funeral. Saunders is best known for his satirical bite, but Lincoln In The Bardo is a deeper examination of life, explored through the dead, unable to move on for various reasons. He's never written anything quite so poignant and moving as this story about death.
Read the rest of our review here.
---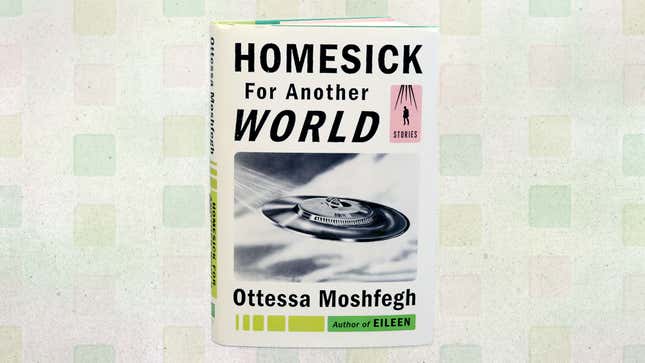 "If he gave her an opportunity to reject him, he was sure she'd take it," reasons Mr. Wu, the lonely title character of Ottessa Moshfegh's story. He is in love with the woman who works at his neighborhood arcade. By way of courtship, he sends the woman an insulting text message, intended to incite her insecurities and make her vulnerable to his advances. The story descends from there, ending, like so many other pieces in Homesick For Another World, in grim irony. If the characters in Moshfegh's stunning debut short story collection have anything in common, it's that they're after some kind of life improvement, yet they go about achieving it in all the wrong ways, often deceiving or mistreating others in the process. Moshfegh displays a preternatural ability in short fiction, her stories impeccably shaped, her sentences sharp, and her voice controlled and confident; the stories of Homesick For Another World are near perfect examples of the form.
Read the rest of our review here.
---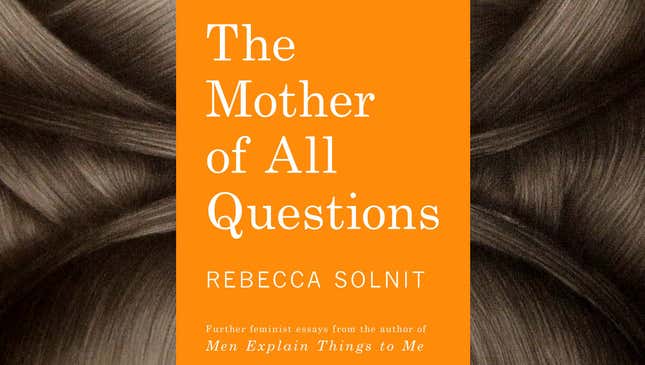 Rebecca Solnit, an author long esteemed for her thoughtfulness and variety of interests, jumped to the kind of weird prominence made by the internet when her essay "Men Explain Things To Me" led to the coinage of "mansplaining." When the essay was published in a collection under the same name, she included an update that reflected on the word and its wide usage, noting she has mixed feelings about it and rarely uses it. But the birth of that word is a showcase for the sort of work that Solnit does so well. In her essays, she captures a feeling or a behavior or a practice that many, many women feel but can't always articulate. With "Men Explain Things To Me" and, eventually, mansplaining, Solnit put in (beautiful) prose what was only a vague, yet pernicious, sense of degradation women so often feel at the hands of men who talk over us, assume expertise, and explain to us subjects that we are actually the authorities on. By identifying and lucidly writing on these experiences, Solnit does the invaluable work of solidifying something understood but unnamed into something real and legitimate. So it is with Solnit's new book of collected essays, The Mother Of All Questions. A selection of her work from 2014 to 2016, the essays all have to do with feminism as it stands today.
Read the rest of our review here.
---
Emily Ruskovich, Idaho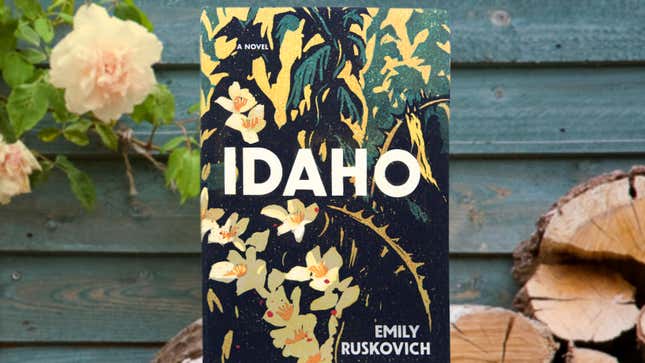 Poetic and razor sharp, Emily Ruskovich's Idaho is a mystery in more ways than one. The decades-spanning narrative is scaffolded on the question of why a mother would murder her child, seemingly randomly and without the intent to do so, and on a central mystery: When the mother kills one daughter, the other daughter runs away through the trees and disappears. No one knows if she died in the woods or still lives, undiscovered by her remaining family. Idaho opens years after this event, when the girls' mother is in prison and their father has remarried Ann, the character that Idaho spends the most time with. She's an outsider peering into these events, trying to understand. Living in the home where this other family spent nine years, she finds clues, pieces together hints of information, and spends time in the truck where the daughter died. Her husband, Wade, meanwhile, is in the beginning stages of early-onset dementia, further blurring the truth as his memories become tangled.
Read the rest of our review here.
---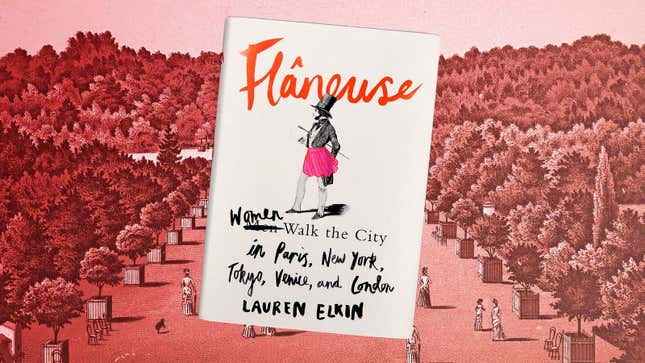 Flâneuse is a book about a woman walking through cities. But it is also about reading and writing, seeing and being seen, youth and age, architecture, urban planning, rebellion, protest, romance, heartbreak, longing, and belonging. The idea of the flâneur was born in Paris, in the first half of the 19th century. But the term—and the act—applied to men only. The female flâneuse would have to wait until the late 19th century, when women of all classes braved public spaces unaccompanied by a man. With the arrival of the "new woman" in the 1890s, the flâneuse could be seen regularly on city streets walking between home, shops, cafés, and offices. Elkin, living firmly in the 21st century, writes that for her, walking "is like mapping with your feet." She herself walks because it can help her solve a problem ("solvitur ambulando, as they say"), "because it confers—or restores—a feeling of placeness," and because walking is "like reading." As we keep reading though her words, we see these different kinds of walks in action.
Read the rest of our review here.
---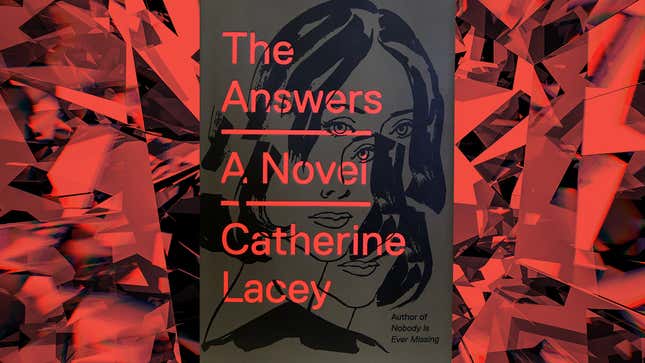 Sitting in a small, white room, a woman spies what she believes is a two-way mirror. "It depressed me to think that I might have been looking at another person but seeing only myself," remarks Mary Parsons, the protagonist of Catherine Lacey's complex and haunting second novel, The Answers. She is applying for a job in the Girlfriend Experiment, a project wherein a team of women will serve as girlfriends to one man, an egotistical New York actor-filmmaker named Kurt Sky, to help measure and maximize romantic love. There is, for example, an Anger Girlfriend, a Maternal Girlfriend, a Mundanity Girlfriend, and Mary's eventual role, the Emotional Girlfriend. White-coated scientists track the participants' biological signs and strictly regulate the Girlfriends' behavior, including their eye contact and speech. In the sterile, satirical manner of Yorgos Lanthimos' The Lobster, the novel considers whether love is merely a "willful manipulation" and presents this solipsistic idea: People looking for love only wind up finding themselves.
Read the rest of our review here.
---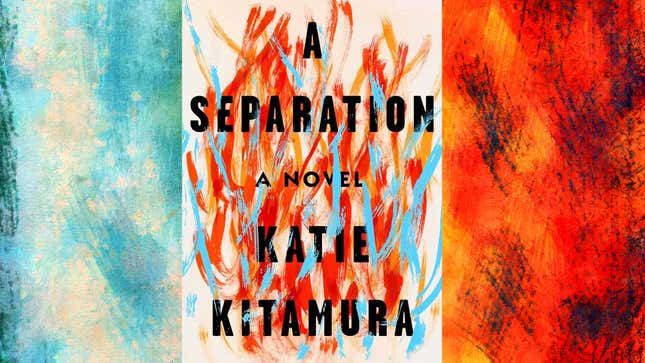 To say the nameless narrator of A Separation isn't one for emotional confessions would be to understate the case. Chapter after chapter, the reader waits for backstory to be revealed, for opinions to be laid out, for some easy connection to the woman who is relaying the details of her circumstances with such low-key detachment. But those expectations remain unfulfilled. The buried grief and emotional distance that first seem so off-putting are what ends up lending A Separation its haunting force. Much like the failed marriage and missing husband that drive the narrative, the lack of emotional intimacy between narrator and reader ends up forcing one to step back from the proceedings, to see them as the protagonist does: a series of frustrated hopes that have somehow spiraled into a situation no one ever expects to face. By turning the commonplace event of a breakup into the means of diagnosing something honest and true about how we live now, Katie Kitamura achieves a much more timeless feat. She has made emotional distance painfully close, and alienation—that all-too-common state, that antonym of "to marry"—of a piece with self-knowledge.
Read the rest of our review here.
---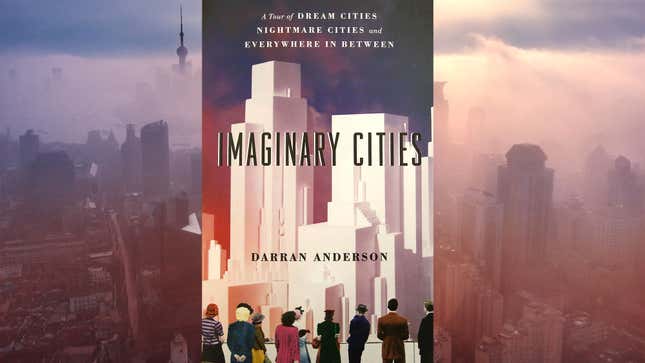 While the book does address real-life cities, as well as unbuilt plans, it largely focuses on the work of totally fictitious spaces—from the worlds of J.G. Ballard and Ursula K. Le Guin to those of comics like Akira, Judge Dredd, and Batman. And while that may seem like the makings of a light and leisurely read, in Darran Anderson's hands it's anything but. The book invokes an incredible array of architects, authors, and theorists to help interpret these cities: What do they say about the people who yearn for them? What collective anxieties and aspirations can be inferred from certain trends and motifs? How can we better wield future fictional places? These questions and more take us from the utopian Just City of Plato's Republic to the Tower Of Babel and Blade Runner's use of the Bradbury Building.
Read the rest of our review here.
---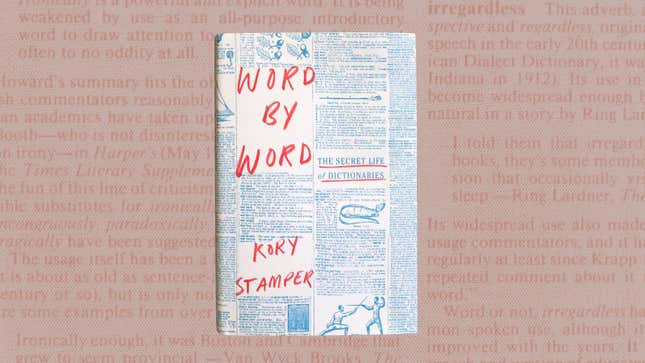 Behind every dictionary definition is a lexicographer, and it's their curious, somewhat strange world that's lovingly uncovered in Kory Stamper's Word By Word. Stamper is a lexicographer at Merriam-Webster, America's oldest dictionary. The book's subtitle—"the secret life of dictionaries"—aptly sums up what you're getting yourself into when you crack open the book, and while that may sound dry, this world is a compelling, peculiar one, well worth getting lost in for a while. Thanks to Stamper's assured prose, Word By Word is educational but also entertaining and surprisingly funny, never more so than when she describes the office culture at Merriam-Webster.
Read the rest of our review here.
---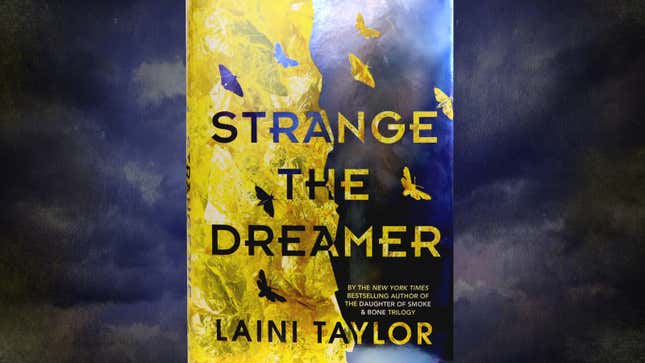 Laini Taylor, bestselling author of the Daughter Of Smoke & Bone trilogy, likes to play with her readers. Early in her latest fantasy novel, Strange The Dreamer, a group of people with an eclectic mix of skills is recruited to help the city of Weep with a mysterious problem. When one of the travelers, Calixte, starts taking bets on what that problem is, she's effectively asking the other characters and the reader to guess the book's plot. The title character, Lazlo Strange, is hesitant to weigh in but is cajoled by his gambling friend. "'Dream up something wild and improbable," she pleads. "Something beautiful and full of monsters." That's exactly what Taylor has done with Strange The Dreamer, the first in a planned duology. She's abandoned the fantasy spin on the real world she used in Daughter Of Smoke & Bone and her National Book Award finalist Lips Touch: Three Times in favor of a wholly original setting.
Read the rest of our review here.
---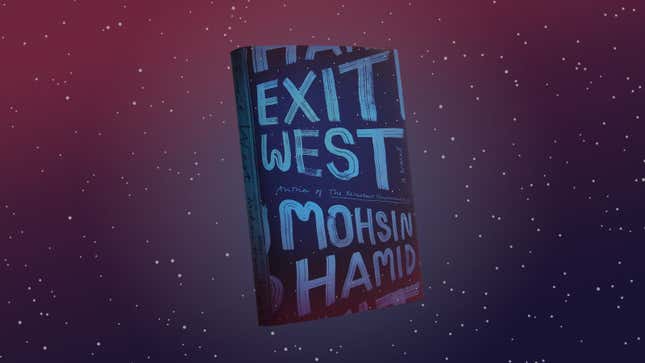 In an astonishing synthesis of political commentary and vivid imagery, Mohsin Hamid's Exit West is a commanding yet fanciful outlook of the current climate of global immigration and international xenophobia, as told through the poignant love story of those caught in between. The story follows Saeed and Nadia, curious and drawn together through likeness and wonder, thrown into a domestic war between their reigning government and rebel forces. Saeed, spiritual and kind, finds Nadia mysterious and hidden, while she, secular and calculating, falls for Saeed's tender words and softer touches. As their love and relationship grows, their city begins to crumble around them. Through indirect yet lyrical language, Saeed and Nadia's home remains unclear throughout, but seemingly parallels that of the Taliban and ISIS involvement in the Middle East or Northern Africa. With this more transcendent feel to the novel, it relies heavily on equivocal but meaningful terms to narrate the underlining themes. It is as if to say it does not matter the "where" or "when" but rather the "how" and "whom." Hamid's point is not telling one story as he does, but rather Saeed and Nadia's story could be that of many. They come from a city of war, destroyed, unrecognizable, and broken. And now, they move west.
Read the rest of our review here.
---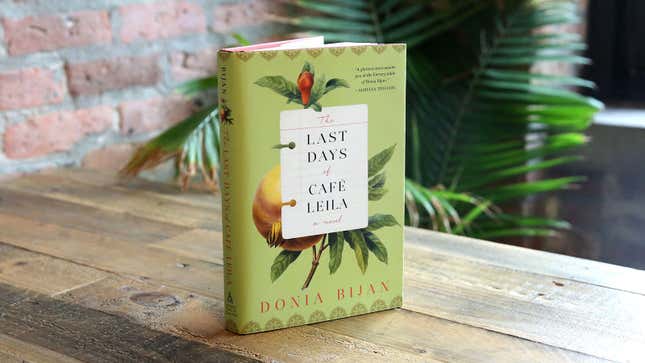 For her debut novel, The Last Days Of Café Leila, Donia Bijan remains in that familiar territory, whipping up a new batch of stories of escape and self-discovery. There's a whole host of characters and protagonists, and Café Leila shifts among their perspectives throughout. But the book regularly circles back to Noor, a heartbroken Persian-American woman with something of an identity crisis. While in the middle of a divorce from her cheating husband, Noor packs up their teenage daughter, Lily, for a trip back to Tehran, the first she's made in 30 years. The novel is composed like an extravagant meal, starting with a bracing aperitif of a prologue before serving samplings of Noor's longing, Lily's discontent, and Zod's desire to give his children a better life. Bijan's culinary background once again informs her writing, fueling her comparisons between the satisfying simplicity of Spanish cuisine with the ease of courtship in its earliest stages. Her separation features more spartan fare, while her change in scenery is followed by all the complex dishes of her homeland. The story loosens its belt as it goes on, with chapters growing longer and meatier to allow Noor to confront her past and future.
Read the rest of our review here.
---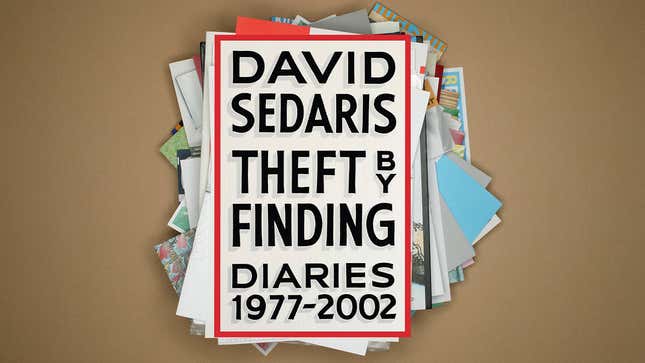 At first glance Theft By Finding looks like a cash-in. In this first of two books, essayist David Sedaris prints selected diary entries made between the years 1977 and 2002. But like much of Sedaris' deceivingly simple prose, the enjoyment in Theft By Finding comes not from its very basic conceit but its sharp observations and bone-dry humor. It's easy to read the diary pages contained in Theft By Finding as Sedaris' first draft to some of his most celebrated works—the initial observation, joke, or insight that will later be fleshed out, put down here in the present tense. By the time Sedaris moves to Chicago in the mid-'80s, the entries become more familiar as they grow in their keen observations and Sedaris' razor wit emerges to tie them together. By book's end, Sedaris' entries read like mini essays. They're often as enjoyable as anything in Holidays On Ice and Me Talk Pretty One Day, the last published book that can be matched to Theft By Finding's entries.
Read the rest of our review here.
---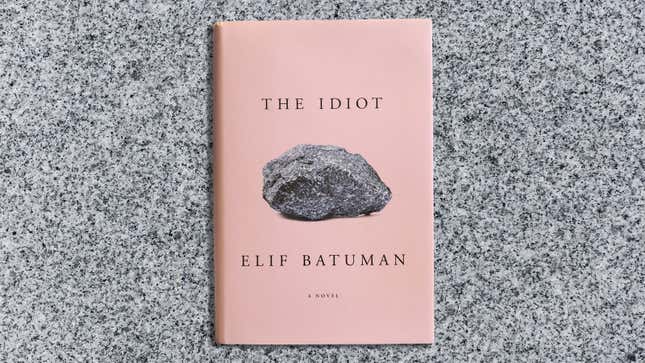 There's something magical about the way you meet people in college. Questions, uncomfortably intimate and undeniably intrusive, are asked immediately. Nights veer into sleeplessness in pursuit of really knowing someone. Elif Batuman's debut novel, The Idiot, is set in this magical realm of exploration personal and external: the first year of college at Harvard for a young woman who needs to find herself as desperately as she's trying to understand others. The Idiot is an impressive debut with a ridiculous amount of charm and a protagonist so relatable she's almost impossible to forget. Where it might lose readers is in its structure. The novel, at times, reads more experimentally than most modern American fiction.
Read the rest of our review here.
---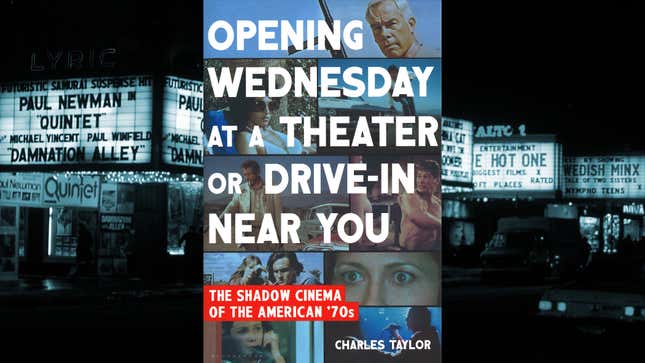 Given the often years-long development time, movies are not a great barometer for of-the-moment attitudes and zeitgeist-hitting relevance. In hindsight, however, films become time capsules of an era, both for what's shown onscreen and its relation to what was happening offscreen. Hollywood's last golden age, the 1970s, has been endlessly mined for what the decade's great films—everything from Taxi Driver to Jaws—might say about the United States, from its politics to its fashion and back again. Charles Taylor, in his provocative and engaging new book, has a different target in his sights: He's after the films on the disreputable end of the spectrum, arguing there's as much to be gained from studying the best B-movies of the era as there is the classics. "I want to suggest," he writes, "that the reach of an extraordinary moment in American filmmaking extended to films that were overlooked and made on the cheap."
Read the rest of our review here.
---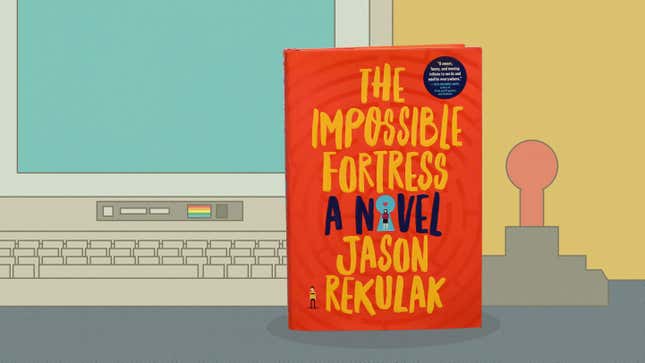 Set in 1987, the first few pages of Jason Rekulak's debut novel are nearly as laden with nostalgic references as Ernest Cline's books. Fortunately, once the scene is set, the references trail off, revealing a sweet and surprising story about young love. Rekulak's writing style is so visual and his story so neat and contained it practically begs to be adapted into a movie. There are a few highly entertaining illustrations scattered throughout, like the digital supermodel Billy designs that accompanies a debate about whether zeros or asterisks are better for portraying nipples. More delightful is the regularly edited map of the route Billy and his friends will need to take to pull off their heist, updated as they integrate new data like the patrol of the Communist-fearing neighborhood police officer or the need to distract Arnold Schwarzenegger, a yappy shih tzu that lives in building next to Zelinsky's. There's even a mixtape of period love songs that's key to the plot that could provide a soundtrack.
Read the rest of our review here.