Since 2007, TV Club has dissected television episode by episode. Beginning this September, The A.V. Club will also step back to take a wider view in our new TV Reviews section. With pre-air reviews of new shows, returning favorites, and noteworthy finales, TV Reviews doesn't replace TV Club—as usual, some shows will get the weekly treatment—but it adds a look at a bigger picture.
The Chris Gethard Show's format is inherently transmutable, but it usually follows the same lines. It's a Manhattan public-access talk show hosted by the disarmingly intense and empathetic Gethard, a comedian hailing from the Upright Citizens Brigade. Joined by a steady group of panelists, mostly UCB stalwarts, he takes phone calls and does an in-studio bit—Chris might be blindfolded and tortured, bossed around by a dominatrix, or forbid a huge panel of guests from laughing for an hour. On episode 64, he tried to write a book in an hour through crowd sourcing and with the help of R.L. Stine; episode 23 began the annual tradition of "Sandwich Night" where, on the night before Thanksgiving, all are invited to the studio to make and eat sandwiches.
A sense of organized chaos is key, coupled with the idea that anything can change at any moment. The fly-by-wire vibe helps paper over any awkward moments, making the audience feel more like an active stakeholder. It also means the show can adapt quicker than anything else on television; there are no network notes, no sweeps stunts, and no efforts to pander. The authenticity that results is refreshing.
On the second episode, Chris fielded a call from a woman named Jean, who was flipping through cable channels and was intrigued by the show. He invited her to stop by the studio and she hopped in a cab to do exactly that. Dubbed "Random Jean," she came back as a cast member every week and left after 15 weeks for a job in California. Since then, the show has populated its panel with a "random," and Gethard has remarked that their usual 15-week stay vaguely marks seasons for the weekly show.
G/O Media may get a commission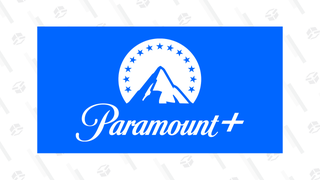 One month free
Paramount+ One-month Free Trial
Next came Andrew, chosen by fan vote and quickly made subject to a harsh online backlash; Gethard staged an episode where he handcuffed himself to a chair, defenseless, and was assailed by the rest of the show's cast. Only Andrew was allowed to defend Gethard, and he rose to the challenge, in a very memorable hour titled "Random Andrew And The Hero's Journey" that turned swayed the audience's opinion of him.
When celebrating the show's recent 100th episode, Gethard questioned whether his grand experiment (he funds the show out of his own pocket) could last forever. With the arrival of the latest random, "Messenger Bag"—named for the crucial accessory he's never seen without—there's hope. He immediately attracted support from the show's diehard fans at the end of episode 95, "Hour Long Song," where the cast and audience made music for an hour and a guy with a floppy haircut and a messenger bag danced with Gethard. No one knew who he was, but the show's fervent online fans demanded he be installed as the new random, and he was dutifully added to the panel.
Episode #98, "Leaked Emails" saw Gethard analyzing the process of conceiving a show's episode, reading out rejected pitches from him and his team of writers. Messenger Bag asked to name his favorite, and he replied, "I really like 'nude from the waist down.'" The crowd erupted into cheers and the next week, a giant elastic skirt was constructed for four of the show's male cast members (including Gethard and Messenger Bag) to huddle inside and drop their pants. Gethard bemoaned the concept beforehand and noted the irony that the studio's lights weren't working, titling the episode "Lookin' At Dicks In The Dark: A New Low."
But it was an outstanding hour of television, low production values and all. The four men's awkwardness quickly melted away as people called in for an hour to pester them with questions about each other's penises, and the episode ended up being a surprising, wonderful ode of acceptance and brotherhood. (It was also really funny.) This is a great example of how The Chris Gethard Show can function on little planning and the barest of premises, and Messenger Bag's relaxed self-assurance was a huge part of that.
Episode 101, "Glory Hole Kissing Booth," featured guest panelists Vanessa Bayer and Aidy Bryant of Saturday Night Live. But nearly every caller wanted to talk about Messenger Bag. "Let's everybody think about this!" Gethard cried. "We have two current cast members from the most influential comedy show in America on this week's panel. And people are fucking flipping out about that kid. What is going on!?"
Although Messenger Bag's preternatural gift for being on-camera may have caught the Gethard crew by surprise at first, they've since adapted. Episode 106, "The Villain's Journey," was a brilliant twist on Random Andrew's hero journey. Gethard was again handcuffed to a chair and attacked with whiffle bats and the like; Messenger Bag was called on to protect him, and performed the task admirably. About 40 minutes in, the show's director, J.D. Amato, came onstage and presented Messenger Bag with a choice: He could stay and defend Chris, but it would be his last week on the show; or he could walk away and reset his 15-week tenure. Messenger Bag calmly rose, donned his namesake, and left the studio. A visibly stunned Gethard was pummeled for the rest of the show, and could barely talk to Messenger Bag for most of next week.
For fans of the show, it was a shocking development, a twist on a par with Breaking Bad.Yes, this is largely a funny talk show with silly characters and over-the-top bits, but this isn't the first time The Chris Gethard Show has wrung real pathos from its universe. The show airs every Wednesday at 11 from a public-access studio and has to clear its entire set out the minute the clock strikes midnight. Yet it's more involving and memorable than shows with budgets of millions of dollars an episode. It's playing in the same sandbox as everyone else and using the medium of weekly television as incredibly as one can. It's undoubtedly not for everybody, but it also undoubtedly belongs in the conversation with the best of TV.
The Chris Gethard Show
Created by: Chris Gethard
Starring: Chris Gethard, Bethany Hall, Shannon O'Neill, Murf Meyer, David Bluvband, Messenger Bag, a rotating cast of other panelists
Format: Hour-long talk show, also a webcast at www.thechrisgethardshow.com 
13 episodes (numbers 96-109) watched for review