Supertrain is the gold standard against which all other television bombs are measured. It was so heinous, so horrible, that it tarnished a previously stellar career and nearly bankrupted an entire network.

The story of Supertrain begins with the man it is most irrevocably tied to: then-NBC president Fred Silverman. In the days before Supertrain, Silverman could practically do no wrong. He started at WGN-TV in Chicago, then moved to daytime programming at CBS before becoming head of all CBS programming in the early '70s. He got rid of evening game shows as well as series like Green Acres and The Beverly Hillbillies in what was later called the "Rural Purge." Silverman helped set up a comedy lineup still unparalleled in the annals of TV history: All In The Family, The Mary Tyler Moore Show, and The Bob Newhart Show. He then became president of the flagging ABC, making it the home of many hits in the late '70s: Happy Days, Laverne & Shirley, Charlie's Angels, and The Love Boat. He became famous for his "golden gut," as it was believed that he had an uncanny ability to predict which TV shows would draw viewers.
After Silverman's resounding successes at the other big two networks, NBC wanted its Silverman turn, hired him as president, and his streak ended with a giant, Supertrain crash. He came aboard NBC in June 1978, and publicly predicted that the red network would be No. 1 by the end of 1979. Silverman later admitted that was a foolish boast, but at the time he thought, "If it could happen at ABC, why can't it happen here? It's just a couple of shows."
Silverman did have some success at NBC, most notably Hill Street Blues, but he's also responsible for the disastrous variety show Pink Lady And Jeff and The Misadventures Of Sheriff Lobo, a spin-off of B.J. And The Bear. But Supertrain is usually pulled out as the prime example of Silverman's hubris, even though it was already in production by the time he made the jump to NBC. Still, he tried. He even brought the NBC peacock back.
Trying to build off of ABC's phenomenal success, NBC's Supertrain was little more than The Love Boat on land, as a crew steered its passengers cross-country on an atomic-powered two-story "supertrain." Years later, Silverman, in his unflappable fashion, still maintained that it was a "terrific idea," helmed by Dark Shadows producer Dan Curtis, who went on to further his need for excess in the lavish mini-series The Winds Of War. Instead of The Love Boat's romantic angle, Supertrain tried to go for suspense, an attempt "to do Hitchcock every week on a train," as Silverman described it. Unfortunately, Hitchcock proved much harder to replicate than romance.
G/O Media may get a commission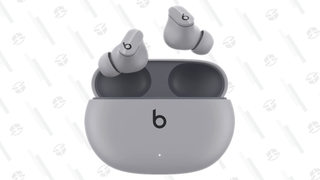 Supertrain lacked all of the elements that made its ABC contemporary such a runaway hit. The Love Boat's Princess Cruise ship was bright and sunny; the cast and crew even went on periodic actual cruises to shoot outside footage, particularly for double episodes. It had a pool, the Lido Deck, the Acapulco Lounge, Isaac the bartender's Mai Tais, even a sappy love-song theme. Everything was set up for the viewer to take a mini-vacation with a cute crew and a ragtag bunch of celebrities every week.
The Love Boat producer Aaron Spelling had a savvy way with TV audiences, and featured three separate weekly stories for short attention spans: usually a light romance, maybe some issue with the crew, and a dramatic storyline. Classic movie star guests like Anne Baxter and Joseph Cotten appealed to the older crowd, while an episode that threw Kristy McNichol and Scott Baio together would make all the teenyboppers' heads explode. It wasn't a great show, but it had a can't-miss formula.
And one that Supertrain failed to replicate. First off, the train setting just didn't work. It was dark, dingy, and claustrophobic—more like a superbus. The pool was tiny. Supertrain viewers weren't dumb enough to fall for flashy features like a light-up disco dance floor and a swimsuit fashion show. Even the math didn't work: If the "atomic-powered" train could go 200 miles an hour, why did it take 36 hours to get from New York to Los Angeles (which was a reasonable rate of about 80 miles an hour)?
Supertrain took a lot of shortcuts where Love Boat did not, and spent too much time (and money) on unimportant details (those shots of the train racing through the countryside were never going to be an audience-grabber, no matter how great they looked). For its captain, The Love Boat hired Gavin MacLeod, who was already well-known to TV audiences as Murray Slaughter from CBS' The Mary Tyler Moore Show: his turn as the sometimes-gruff Captain Stubing was a chance to see him in a different role. Bernie Kopell, The Love Boat's Doc, had a long TV history stretching back to Get Smart, That Girl, and Bewitched. All Supertrain offered was Edward Andrews in the full-on cranky mode he would later make famous as the Sixteen Candles grandpa: Just picture him saying, "Dong, where is my automobile?" over and over and that's pretty much his entire performance. Robert Alda was cast in the truly thankless role as the train's doctor. The first few episodes also featured various other crew members, including two health-club employees.

Instead of focusing on vital elements like cast and scripts, Silverman stated that Curtis' answer to Supertrain's problems was to "throw money at it," resulting in millions of dollars of production costs. At the time, it was easily the most expensive television program ever created; just building the set cost at least $5 million. The show creators also spent a ton of money of train models, one of which crashed, causing huge delays. With Silverman's usual bluster and insistence that Supertrain premiere soon after the holidays, the crew was working around the clock, racking up lots of overtime pay.

But the decision to spend so much Supertrain time, money, and effort focusing on the train, and nothing else, proved fatal. In a promotional segment before the two-hour Supertrain premiere, even NBC's own Today show had to admit that they have no stars to interview for the show, because the star is the train. Today wound up running an interview with Ned Parsons, the beleaguered set designer.
Perhaps because Supertrain lacked The Love Boat's glamour, NBC had a hard time scraping together enough stars even for its premiere kickoff. In the end, singer Steve Lawrence played a gambler who believes someone's out to kill him, with football player-turned-actor Don Meredith as his buddy.

A February blizzard meant that the show opened up with a 38 share for its premiere (with a large housebound audience); then viewers knew enough to stay away. Silverman admitted, "The shows were just lousy, and it plummeted." Famously, the exec got so fed up that he went down to the MGM studio where Supertrain was being filmed and kicked a train facsimile on set, not realizing it was cast iron (a classic example of Supertrain's ridiculous excesses, as it easily could just have been made of paper). He cracked his toe.

After five disastrous episodes much like the premiere, Supertrain tried to retool. It brought in new crew members, making the cast appear awfully similar to their Love Boat counterparts. But this weak attempt was not enough to create a Supertrain audience, as the show continued its commitment to D-list suspense (a jewelry theft, a convict taking other passengers hostage) that would drag on for an entire agonizing episode. Guest stars like Tony Danza, Abe Vigoda, Rue McClanahan, even Zsa Zsa Gabor herself tried to court viewers and failed. The direction and editing didn't work: Scenes that should have only lasted a few moments seemed to take hours. And the late addition of a canned laugh track just exacerbated how painful the dialogue was.
NBC finally put Supertrain and everyone else out of their misery by the summer of 1979, after nine heinous episodes. By that point the show had incurred outrageous amounts of expense, with very little payoff. The loss of millions of dollars connected to Supertrain, tied with the U.S. boycott of the 1980 Olympics (and the advertising revenue NBC had been counting on), almost made NBC go under for good.
Silverman left NBC soon after Supertrain's demise, followed by a failure he calls his absolute nadir (an attempt to take on Johnny Carson with Alan Thicke's late-night talk show, Thicke Of The Night). He didn't have another hit until he started his own production company and made a kind of comeback in 1986 with Matlock. He of all people should have known that no amount of budget can make up for the lack a compelling cast or any kind of story. Decades later, Supertrain still stands as television's greatest example of bloated excess over quality.
One-season wonder, weirdo, or wannabe? Worst wannabe ever.
Next time: Before Sarah Jessica Parker was Sex And The City's fashionista, she was just an '80s girl trying to fit in on Square Pegs.