Every summer, one movie comes along that seems to define the entire season—a blockbuster mega-hit that casts a long shadow over its competition. Think of The Avengers or The Dark Knight or Jurassic Park or the first Pirates Of The Caribbean film. These are more than movies; each is a bona fide phenomenon, putting an asteroid-sized crater in the Hollywood landscape.
Always eager to spot trends before they happen, we here at The A.V. Club have dusted off our pop-culture crystal ball, gazed upon the coming four-month onslaught of spectacle, and identified the movie most likely to rule the box-office roost this summer. That movie, of course, is Leprechaun: Origins, WWE's highly anticipated reboot of the beloved horror franchise. Little is known about this future classic, other than the fact that professional wrestler Dylan Postl (a.k.a. Hornswoggle) will replace Warwick Davis in the role of an angry Irish stereotype out to reclaim his stolen booty. But the film has all the ingredients of a smash hit: It's a prequel, which are totally the rage these days, featuring a beloved character with superpowers. How could it not make $450 million?
Lionsgate has yet to set a specific release date for Leprechaun: Origins, which is tentatively scheduled to open sometime in August. Nevertheless, its current placement at the end of the summer-movie calendar makes sense: The rest of the season's movies will help tide audiences over until the main attraction, like the opening acts at a stadium-rock show. Today, we preview the big movies coming out in May and June, noting how each will help prepare you for Origins. Check back tomorrow for information on the prospective blockbusters of July and August—including, of course, the triumphant return of Lubdan, cinema's greatest villain and the star of a series everyone is very eager to see revived.

MAY

The Amazing Spider-Man 2 (May 2)
Magically delicious premise: Friendly neighborhood webslinger Peter Parker (Andrew Garfield) really has his work caught out for him this time. No less than three OsCorp heavies—the airborne Green Goblin (Dane DeHaan), living conduit Electro (Jamie Foxx), and the mech-suited Rhino (uh, Paul Giamatti)—have teamed up to take him down. Consolation prize: He's still dating dream girl Gwen Stacy (Emma Stone), who remains way out of the geek's league, superpowers and all.
Worth your pot of gold? Marc Webb's 2012 origin story, The Amazing Spider-Man, played like a blander, slicker remake of the Sam Raimi version released a decade earlier. For the sequel, Webb seems to have skipped right past Raimi's superlative Spider-Man 2 to his bloated Spider-Man 3—the one with the unmanageable excess of villains. Still, reviews from Europe, where the film has already opened, have been mostly positive.
How it will prepare you for Leprechaun: Origins: Seeing Dane DeHaan take over for James Franco in the role of the Green Goblin will help you cope with Dylan "Hornswoggle" Postl taking over for Warwick Davis in the role of the green leprechaun.
Trailer
G/O Media may get a commission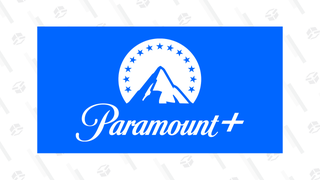 One month free
Paramount+ One-month Free Trial
Walk Of Shame (May 2)
Magically delicious premise: After a one-night stand, budding news anchor Elizabeth Banks must navigate the mean streets of Los Angeles sans money, phone, or transportation. Will she make her big job interview in time?
Worth your pot of gold? This comedy has now been pushed back a whopping three times—it was supposed to open in September, then March, then April. That seems like a less than promising sign, doesn't it?
How it will prepare you for Leprechaun: Origins: Like Lubdan The Leprechaun, Banks' Walk Of Shame character knows the sting of monetary loss and being alone in a big city. We're guessing, however, that she not does deal with her frustration by crushing someone's chest with a pogo stick.
Trailer
Neighbors (May 9)
Magically delicious premise: Seth Rogen and Rose Byrne play new parents irked to discover that the house next door has been rented by a fraternity. When they call the cops on their noisy new neighbors, fearless frat leaders Zac Efron and Dave Franco decide this means war.
Worth your pot of gold? It wouldn't be the worst way to spend your shiny stuff, especially considering the hilarious rapport between Efron and Franco. For young parents, a better question might be whether it's worth a night of freedom.
How it will prepare you for Leprechaun: Origins: If a Leprechaun remake makes you feel old, think about what seeing the stoner kid from Freaks And Greeks as an uptight dad will do to your fragile ego.
Trailer
Legends Of Oz: Dorothy's Return (May 9)
Magically delicious premise: While Oz The Great And Powerful prequelized the Wizard Of Oz story everyone knows, this computer-animated movie sequelizes it, sending Dorothy (voiced by Lea Michele) back to that magical land to help the Scarecrow, Tin Man, the Cowardly Lion, and a bunch of third-tier denizens of Oz defeat a nefarious jester voiced by Martin Short.
Worth your pot of gold? Almost certainly not. There are plenty of unadapted L. Frank Baum Oz books; there are also plenty of post-Baum Oz cash-in titles, including the one adapted here, Dorothy Of Oz (written by Baum's grandson). More fatally, this seems to hail from the Nut Job school of contemporary animation on a budget. Why design neat-looking characters when you've got computers on your side?
How it will prepare you for Leprechaun: Origins: The yellow brick road looks like gold, which will train you to quake in fear at the very sight of it. Also, Legends Of Oz will probably be full of small, irksome creatures, albeit probably less murderous than the Leprechaun.
Trailer
Chef (May 9)
Magically delicious premise: Transitioning from Iron Man to Iron Chef, Jon Favreau casts himself as a disgraced cook who bonds with his son during a cross-country food-truck tour. The supporting cast includes Dustin Hoffman, John Leguizamo, Scarlett Johansson, Sofía Vergara, and—in a brief cameo—Robert Downey Jr.
Worth your pot of gold? Depends on your taste for food porn and your tolerance for life-lesson schmaltz. It's nice to see Favreau, who launched his career with Swingers almost two decades ago, make something small again—even if the results are more tasty in theory than in execution.
How it will prepare you for Leprechaun: Origins: Favreau, like a certain mythological monster, is getting back in touch with his roots.
Trailer
God's Pocket (May 9)
Magically delicious premise: In one of his final performances, the late Philip Seymour Hoffman plays a working-class Philly schmuck forced to cover up the death of his stepson, a man no one seems to be mourning. Richard Jenkins, Christina Hendricks, and John Turturro co-star in the big-screen directorial debut of Mad Men's John Slattery.
Worth your pot of gold? Yes, if only to see this departed giant of American acting up on the big screen for one of the last times. (Reviews of the film from Sundance were mixed, but no one seems to deny the power of Hoffman's leading turn.)
How it will prepare you for Leprechaun: Origins: While a four-leaf clover is like kryptonite to the leprechaun of Leprechaun, it might do some good for the down-on-their-luck characters of God's Pocket—many of whom are reportedly Irish!
Trailer
Devil's Knot (May 9)
Magically delicious premise: Canadian filmmaker Atom Egoyan (Exotica, The Sweet Hereafter) dramatizes the real-life trial of the West Memphis Three, a group of Arkansas teenagers convicted and eventually imprisoned for a triple child homicide they almost certainly didn't commit. The story is told partially from the perspective of one of the murdered kids' mothers, Pam Hobbs, played by a too-glamorous Reese Witherspoon.
Worth your pot of gold? Only if you've never seen Paradise Lost: The Child Murders At Robin Hood Hills, a masterful documentary that covers the same information but for real and as it's happening. Devil's Knot actually recreates entire sequences from the doc, and the comparison—between actual depictions of grief and staged ones—does the new movie no favors.
How it will prepare you for Leprechaun: Origins: After four feature-length documentaries on the West Memphis Three, the cinematic potential of this story seems about cashed. The same can surely be said for the Leprechaun series, now offering its seventh installment.
Trailer
Godzilla (May 16)
Magically delicious premise: For his 60th anniversary, the radioactive reptile gets another Hollywood headlining gig. Juliette Binoche, Elizabeth Olsen, and a bellowing Bryan Cranston are among the humans hired to convincingly gape at a green screen, and Andy Serkis, the king of motion capture, was a consultant. The plot will presumably involve a giant lizard destroying a city.
Worth your pot of gold? Quite possibly. Director Gareth Edwards (Monsters) is unproven in the field of mega-budget spectacle, but the trailers suggest that he's made a noble attempt to recapture the somber spirit of the 1954 original. Plus, the cast is surprisingly respectable for a glorified rubber-monster movie, and it has to be better than Roland Emmerich's 1998 version, right?
How it will prepare you for Leprechaun: Origins: Godzilla isn't the only green monster getting a reboot this summer. Consider the big guy's rampage an appetizer to the little guy's return.
Trailer
Million Dollar Arm (May 16)
Magically delicious premise: A sports agent (Jon Hamm) whose career is flagging hatches an idea so crazy it just might work: He heads to India, hoping to find cricket players that he can transform into Major League Baseball-level pitchers. Super gimmick: He launches a reality show in order to find them.
Worth your pot of gold? If you like to trade money for the fleeting sensation that there is goodness and redemption in the world of sports agents, then absolutely. If the idea of a Disney movie about Don Draper learning life lessons by becoming a father figure to a couple of Indian boys—and probably having some fun with cultural differences on the way—sounds like treacly suicide, then no.
How it will prepare you for Leprechaun: Origins: What are sports agents after if not a mythical pot of gold? It's really the same movie, except Leprechaun will probably have a few more grisly murders.
Trailer
The Immigrant (May 16)
Magically delicious premise: After innumerable delays, James Gray's richly textured period tragedy finally gets a Stateside release. Set in 1920s New York, the movie stars Marion Cotillard as a Polish woman who falls under the sway of a small-time pimp (Joaquin Phoenix).
Worth your pot of gold?  Though he's never had much commercial success, Gray is one of this country's finest filmmakers, and The Immigrant—which manages to combine the heightened emotion of a late silent film with the raw naturalism of New Hollywood—is his masterpiece. Besides boasting standout performances from Cotillard, Phoenix, and Jeremy Renner, the movie's a feast for the eyes, with delicate, shadowy camerawork by Darius Khondji (Seven) that deserves to be seen on the big screen.
How it will prepare you for Leprechaun: Origins: The Immigrant's themes of Catholic guilt and survival despite hardship are essential to understanding any story about the Irish experience.
Trailer
X-Men: Days Of Future Past (May 23)
Magically delicious premise: Thanks to the wonders of time travel, characters from the original X-Men trilogy share screen time with their younger First Class counterparts. The sure-to-be-convoluted plot sends Wolverine (Hugh Jackman) back in time to change history, presumably by preventing the creation of the mutant-hunting, robot Sentinels.
Worth your pot of gold? The X-Men movie franchise has been uneven, and this all-mutants-on-deck extravaganza has the potential to be a giant mess. On the other hand, it's based on one of the comic's greatest storylines, features Ian McKellen and Michael Fassbender as Magneto, and pits time-traveling X-Men against giant, mechanical exterminators. We're optimistic.
How it will prepare you for Leprechaun: Origins: Possibly by reminding you of how useful time travel would be in real life, at least as means to stop these franchises from constantly rebooting themselves.
Trailer
Blended (May 23)
Magically delicious premise: Adam Sandler can afford amazing vacations! Or, if you need more than that (Sandler often doesn't): Single parent Sandler takes his kids on a trip to Africa that he has to share with fellow single parent (and failed blind-date partner) Drew Barrymore.
Worth your pot of gold? A weak maybe, if you have a high tolerance for Sandler's oft-lazy antics, which usually involve precocious child actors these days. To be fair, Drew Barrymore is the only female lead (apart from maybe Emily Watson) who's shown herself capable of generating actual romantic chemistry with the Sand-man. At the very least, they're cute to watch together: a slapstick dope version of Tom Hanks and Meg Ryan.
How it will prepare you for Leprechaun: Origins: If Sandler's feeling super ambitious, he may bust out one of his signature funny voices (though a leprechaun-style Irish accent is probably too much to ask for at this point).
Trailer
Tracks (May 23)
Magically delicious premise: In this adaptation of the acclaimed Australian memoir, a young woman (Mia Wasikowska) decides to walk 2,000 miles across the Outback, with her dog and "four unpredictable camels" by her side. She meets a handsome photographer (Girls' Adam Driver), naturally, because it couldn't just be about one woman's journey, now could it?
Worth your pot of gold? It's a true story, so presumably she makes it, and thus we already know the ending. On the other hand, it looks pretty, and it's gotten some positive press since playing at the Toronto Film Festival last year.
How it will prepare you for Leprechaun: Origins: If nothing else, the Leprechaun films are about the desperate loneliness of existence, and the ways in which we fill that void. The chief difference: Wasikowska's character didn't know quite what she was searching for, while the Leprechaun is interested primarily in gold.
Trailer
The Angriest Man In Brooklyn (May 23)
Magically delicious premise: Rage is one of the few manic emotions Robin Williams rarely taps into. He gets his chance with this remake of an Israeli comedy, in which the actor plays an ill-tempered New Yorker rushing around the city to make amends with his loved ones after being told he only has 90 minutes to live. The catch? His doctor (Mila Kunis) made up the death sentence on the spot.
Worth your pot of gold? If watching Williams scramble around New York barking apologies and presumably learning to lighten up sounds like a blast, have at it. A fool and their gold is soon parted.
How it will prepare you for Leprechaun: Origins: By providing a little perspective. At least the Leprechaun isn't played by Robin Williams.
Trailer
Maleficent (May 30)
Magically delicious premise: You thought you knew the evil witch Maleficent from Disney's Sleeping Beauty. But have you considered that if she was a live-action character for some reason, she might be played by Angelina Jolie and have some manner of tragic backstory that turned her so evil? Let first-time director and Alice In Wonderland and Oz The Great And Powerful production designer, Robert Stromberg, team up with Alice screenwriter Linda Woolverton to tell you all about it.
Worth your pot of gold? Maybe. Certainly no small amount of Disney's gold was spent on this lavish-looking fantasy production. Also, the Jolie casting looks spot-on, and Elle Fanning (who plays Princess Aurora) is quite talented. Fans of Disney's big-budget fantasy re-dos will probably get what they're looking for.
How it will prepare you for Leprechaun: Origins: Get psyched for the origin story of one classic cinema villain by watching the origin story of another much taller classic cinema villain!
Trailer
A Million Ways To Die In The West (May 30)
Magically delicious premise: Set in the wilds of Arizona circa 1882, Seth MacFarlane's directorial follow-up to Ted predictably stars the director himself, appearing here as a cowardly sheep farmer who backs out of a duel and is forced to forfeit his girlfriend (Amanda Seyfried) as a result. His confidence is restored when he falls in love with another woman (Charlize Theron), but is put to the test when he's forced to confront her pissed off gunslinger husband (Liam Neeson).
Worth your pot of gold? Seth MacFarlane fans will probably think that this is the greatest thing since Stagecoach (or at least Blazing Saddles), while everyone else will have to hold tight and ride out the endless stampede of anachronistic references.
How will it prepare you for Leprechaun: Origins: Given MacFarlane's spot-the-allusion approach to comedy, it doesn't seem inconceivable that the Family Guy creator will slip in a nod to Leprechaun. (He would have been 20 when the original was released—the prime age to get high and go see a movie about a murderous leprechaun.)
Trailer
Night Moves (May 30)
Magically delicious premise: A group of young environmental extremists (played by Jesse Eisenberg, Dakota Fanning, and Peter Sarsgaard) plot to blow up a hydroelectric dam, only to find their nerves and loyalty tested when things don't go entirely according to plan.
Worth your pot of gold? Normally, any film directed by Kelly Reichardt (Old Joy, Wendy And Lucy, Meek's Cutoff) would be among the year's most anticipated. But Night Moves was less than rapturously received when it screened at last year's Venice and Toronto fests, mostly because it's the first film Reichardt has made in which the narrative drives the characters rather than vice versa. Cinephiles will line up, but it's a tough sell for more casual moviegoers, offering neither thrills nor penetrating drama.
How it will prepare you for Leprechaun: Origins: Dakota Fanning was still over a year away from being born when the original Leprechaun came out; seeing her as an adult (she's now 20) will serve as a visual reminder of just how long this series has been kicking around.
Trailer
Also opening in May:
The documentary Farmland (May 1) offers a glimpse into the lives of America's farmers and ranchers. Gugu Mbatha-Raw stars as Dido Elizabeth Belle (May 2), the illegitimate daughter of a British naval officer who grew up with the Earl Of Mansfield and may have played a role in the abolition of slavery in England. In The Protector 2 (May 2), elephant lover Tony Jaa metes out some more acrobatic beatdowns. Jesse Eisenberg has a doppelgänger in Richard Ayoade's comic adaptation of the Dostoevsky novel The Double (May 9). Katie Couric is the celebrity emcee of Fed Up (May 9), a documentary  exposé about the American food industry. Another Coppola, Francis Ford's granddaughter Gia, gets into the directing business with Palo Alto (May 9), based on a collection of short stories by James Franco. In the slasher musical Stage Fright (May 9), a tune-averse killer stalks the attendees of a musical-theater camp. Outback psychopath Uncle Mick takes his rampage on the road in Wolf Creek 2 (May 16). Michael C. Hall is drawn into a world of violence in Jim Mickle's unpredictable crime thriller Cold In July (May 23). Teachers Juliette Binoche and Clive Owen debate the merits of Words And Pictures (May 23), presumably falling in love in the process. James McAvoy plays the junkie cop antihero of Filth (May 30), based on a novel by Trainspotting author Irvine Welsh. Feel-good comedy The Grand Seduction (May 30) casts Taylor Kitsch as an L.A. doctor bamboozled by the entire population of a Canadian harbor town. Washed-up rock journalist Toni Collette assigned to track down her reclusive musician ex, Thomas Haden Church, in Lucky Them (May 30). And with We Are The Best! (May 30), Swedish director Lukas Moodysson (Together, Lilya 4-Ever) adapts a comic book about an all-girl punk band.
JUNE
Edge Of Tomorrow (June 6)
Magically delicious premise: Proving once and for all that you can never really kill Tom Cruise (all those movies, and yet he's barely died a handful of times) Edge Of Tomorrow gives the ageless wonder a Groundhog Day to call his own. Set in a future where humans are engaged in a losing war with an alien race known as Mimics, the film stars Cruise as Lt. Col. William "Bill" Cage, an officer who's stuck in a time loop and forced to infinitely relive the same suicide mission. Co-starring Emily Blunt and Bill Paxton, Edge Of Tomorrow looks like Tom Cruise saw Source Code, turned to his people, and said: "Okay, this, but with me in a giant armored exoskeleton that totally emasculates the one from Elysium." And voilà!
Worth your pot of gold? Director Doug Liman hasn't made a decent film since The Bourne Identity, and Tom Cruise's standards aren't quite what they used to be. Based on the awesomely titled Japanese novel All You Need Is Kill, it's not especially encouraging that even the film's name is trending towards the generic. This film has gone through more screenwriters than its hero has lives, but if Christopher McQuarrie's contributions have survived the process, Cruise might just live to fight another day.
How will it prepare you for Leprechaun: Origins: Watching Tom Cruise come back from the dead a few dozen times should be a fitting reminder that you can always resurrect a movie icon, no matter how small.
Trailer
The Fault In Our Stars (June 6)
Magically delicious premise: Hazel (Shailene Woodley) drags an oxygen tank behind her at all times. Augustus (Ansel Elgort) has a prosthetic leg. The two teens make eyes at a cancer-survivors meeting, bond over books, and fall in love. Treacly as that plot may sound, it's been pulled from a widely beloved, critically acclaimed young-adult novel by John Green.
Worth your pot of gold? That depends on how faithfully the filmmakers reproduce the magic of the source material. But after The Spectacular Now—and, to a lesser extent, Divergent—Woodley has proven herself the ideal YA starlet. (Sorry, Jennifer Lawrence.)
How it will prepare you for Leprechaun: Origins: Whatever horrors Origins will conjure up surely can't compete with the emotional gauntlet Fault's second half is going to put audiences through.
Trailer
Obvious Child (June 6)
Magically delicious premise: A stand-up comic (Jenny Slate) who specializes in routines about her embarrassing sex life has a one-night stand with a random guy (Jake Lacy) on Valentine's Day, then discovers that she's pregnant. She doesn't want to keep the baby, but she might want to keep the fella.
Worth your pot of gold? Just about. Expanded from a short film, Obvious Child is fairly shapeless as a movie, and just as visually undistinguished as most contemporary indie comedies. However, it serves as a fantastic showcase for former SNL cast member Slate (also known for her guest spots on Parks And Recreation and House Of Lies), whose performance, while predictably hilarious, also turns out to be surprisingly affecting whenever she takes a break from cracking wise about her vagina.
How it will prepare you for Leprechaun: Origins: The film takes its title from a song by Paul Simon, who's very nearly small enough to be a leprechaun.
Trailer
Supermensch: The Legend Of Shep Gordon (June 6)
Magically delicious premise: Mike Myers makes his directorial debut not with an annoying new character, but with a documentary about an old friend. Shep Gordon is a Hollywood player whose chief claim to fame is managing Alice Cooper, which is how he met Myers—while negotiating a song for use in Wayne's World.
Worth your pot of gold? Maybe for insider-entertainment geeks. Gordon apparently also has some life lessons to impart as well—a career in showbiz made him skeptical of it, surprise surprise.
How it will prepare you for Leprechaun: Origins: If Myers appears at all on-screen, there's a 78 percent chance he'll do a Scottish accent. And hey, Scottish accents sound kind of like Irish accents, right?
Trailer
22 Jump Street (June 13)
Magically delicious premise: Officers Schmidt (Jonah Hill) and Jenko (Channing Tatum) are back beneath the deep cover of narco work and self-referential comedy in this follow-up to 2012's take on the kitsch classic TV show. And this time they're headed to college, where the lure of frat bros and hipster enclaves once more threatens their friendship—just like the dilemmas faced by every college freshman, only with more guns.
Worth your pot of gold? Considering how cleverly Phil Lord and Chris Miller handled what could have been another cheap TV cash-in, absolutely. Besides, this time the sequel promises cameos from Brad Pitt and, more importantly, Richard Grieco. How can you not be curious about Richard Grieco?
How it will prepare you for Leprechaun: Origins: Schmidt and Jenko's journey of self-discovery will remind you that everyone has their formative years—be they undercover cops looking for drugs, or young leprechauns searching for gold.
Trailer
How To Train Your Dragon 2 (June 13)
Magically delicious premise: Several years after forging a peace between Viking- and dragonkind, plucky underdog Hiccup (voiced, again, by Jay Baruchel) climbs aboard his winged companion, Toothless, and embarks on a new adventure. Just about the entire supporting cast of the original—including Gerard Butler, Jonah Hill, Kristin Wiig, and Christopher Mintz-Plasse—are along for the ride.
Worth your pot of gold? Free of pop culture references and snarky Shrekisms, the first Dragon film remains one of the diamonds in the DreamWorks Animation rough. That's no guarantee that part two will follow suit. But given the curiously small number of animated films opening between now and September, parents should probably make peace with the fact that they'll be spending at least a portion of their hard-earned pot of gold on tickets to this sequel.
How it will prepare you for Leprechaun: Origins: Dragons could counteract the corruptive influence of Origins by reminding everyone that not all monsters are bad, not everyone with a brogue is evil, and (fingers crossed) not every sequel is a shameless cash grab.
Trailer
Jersey Boys (June 20)
Magically delicious premise: Clint Eastwood applies his severe, muted color palette to a big-screen adaptation of the long-running Boomer jukebox musical, which will tell the story of Frankie Valli And The Four Seasons through the power of song, fourth-wall-breaking monologues, and chiaroscuro lighting. Garish pink blazers have never looked so gray.
Worth your pot of gold? What? No, it's okay. Your mom can get her own ticket. You want to see something else? Of course, honey. No, no, it's fine. Go see your movie. Maybe your mom will just stay in tonight.
How it will prepare you for Leprechaun: Origins: Look around the theater, and chances are you'll find several dozen people who remember a time when a pot of gold was actually worth something.
Trailer
Think Like A Man Too (June 20)
Magically delicious premise: In this sequel to 2012's bizarrely meta romantic comedy, all the interwoven couples from the first movie collide once more—this time in Las Vegas, where what happens in Vegas has some loose connection to the advice of comedian Steve Harvey. Prepare to learn that men like to gamble, attend strip clubs, and ignore their significant others, and that women would prefer they not do those things.
Worth your pot of gold? The original more or less wrung what insight there was to be had from Harvey's well-worn take on relationships, so probably not. Unless, of course, you have not yet had your fill of watching characters cavort through a feature-length commercial for Las Vegas' tourism industry.
How it will prepare you for Leprechaun: Origins: The combination of needless franchising and the presence of mischievous imp Kevin Hart practically makes it a spiritual cousin.
Trailer
Third Person (June 20)
Magically delicious premise: Three relationship-based stories unfold in New York, Paris, and Rome, yet somehow the writer-director is Paul Haggis, not Woody Allen. Liam Neeson, James Franco, Mila Kunis, Maria Bello, Olivia Wilde, and Adrien Brody all interconnect with plenty of Crash-like intensity.
Worth your pot of gold?  Mostly not. Third Person has a distinct perceptual advantage over Crash in that it does not attempt to solve Race In America and will almost certainly not win the Academy Award for Best Picture. But if Haggis's brand of melodrama is somewhat more palatable when applied to a more puzzle-like (and often puzzling) narrative, the characters themselves are actually less involving than Crash's cross section of Angelenos. It mostly rests on a game, overqualified cast. Liam Neeson or Olivia Wilde completists may enjoy bits of it; Adrien Brody completists may cringe.
How it will prepare you for Leprechaun: Origins: The film costars Liam Neeson, the largest leprechaun in movie history.
Trailer
Venus In Fur (June 20)
Magically delicious premise: Adapted from the play by David Ives, Roman Polanski's latest film stars Mathieu Amalric as a theater director casting an adaptation of Leopold Von Sacher-Masoch's novel Venus In Furs. At the last minute, one final actress (Emmanuelle Seigner), shows up to audition, resulting in a sexual power struggle that reflects the source material's quite literally Masochistic nature.
Worth your pot of gold? Yes. For once, Seigner (Polanski's wife) has been cast in a role for which she's well suited, and Amalric makes an impressively flustered foil for her sudden shifts in temperament, which increasingly blur the line between the performer and the role. Confined entirely to a single set, with no other actors, it's inevitably a stagebound affair, but Polanski, as he did in Carnage, keeps it supple.
How it will prepare you for Leprechaun: Origins: How is it possible that Polanski, who's acted occasionally in films like Chinatown and The Tenant, hasn't been asked to play an evil Polish leprechaun?
Trailer
The Rover (June 20)
Magically delicious premise: David Michôd, director of the Aussie crime thriller Animal Kingdom, returns with a futuristic Outback oater about a dangerous loner (Guy Pearce) hunting the gang that stole his cherished automobile. Robert Pattinson plays the man left behind, forced to help the predator track down his prey.
Worth your pot of gold? Hell yes, if the trailer is any indication. The dusty Down Under scenery, coupled with Pearce's sunburnt features, make this look like a spiritual sequel to The Proposition. The fact that it's premiering at Cannes sure doesn't hurt its chances of being exceptional.
How it will prepare you for Leprechaun: Origins: Maybe the next installment in the series will be Leprechaun In The Outback. Like Pearce's character in The Proposition, Lubdan is an Irishman who could do some real damage in Australia.
Trailer
Transformers: Age Of Extinction (June 27)
Magically delicious premise: BUH-mmm. Vroom-vroom. Klang. Click-click-click. Bzzzt. Sh-woosh. Ba-da-da-da-da. Ka-bahhh. Ke-ke-ke. Psssshhh. BUH-mmm. Pew! Pew! Pew! Ta-ta-tat. Kling. Click-click-click. Hisssss… Ra-raaah! Starring Mark Wahlberg.
Worth your pot of gold? Possibly. Michael Bay's Transformers movies may be dumber than a stack of tires, but they're a lot of fun to look at, dominated by bright colors, off-kilter compositions, and gleaming, shimmering digital effects. And, in addition to robots who turn into cars, this fourth installment in the franchise also feature robots who turn into dinosaurs and dragons, because why not.
How it will prepare you for Leprechaun: Origins: More likely, Leprechaun will prepare you for this franchise's inevitable fifth installment, Transformers: In The Hood, in which Bay finally ditches pesky, puny human actors in order to focus on the robots' insides.
Trailer
Snowpiercer (June 27)
Magically delicious premise: The grim, ultra-violent English-language debut of South Korean director Bong Joon-ho (The Host) is set in the near future, where Earth has been frozen over by a failed attempt to combat global warming and humanity's only hope for survival lies in a train powered by a perpetual-motion metaphor for capitalism.
Worth your pot of gold? What is the human worth of a pot of gold? Does it merit the social stratification needed to sustain its value? Are the structures which ensure a continuous movement of capital necessary for society to exist, or can it exist without them? Anyway, yeah, it's really good.  
How it will prepare you for Leprechaun: Origins: You will arrive fully aware of how late capitalism creates the illusion of upward mobility by recycling and reselling undesirable goods, be they financial commodities or Z-grade horror franchises.
Trailer
They Came Together (June 27)
Magically delicious premise: David Wain gives the romantic comedy the Wet Hot American Summer treatment, pitting Paul Rudd's candy-company representative against Amy Poehler's quirky candy-shop owner. Conflict turns to chemistry when the two discover that they share a coincidental, mutual interest in fictional books.
Worth your pot of gold? Reviews from Sundance were mixed, but how could we resist a feature-length deconstruction of the Nora Ephron model, complete with quippy best-friend characters and a hackneyed how-we-met framing device? Extra anticipation points for the appearance of  Wet Hot co-star Christopher Meloni.
How it will prepare you for Leprechaun: Origins: Many of the clichés Wain is spoofing can be traced back to Sleepless In Seattle, which came out in 1993, the same year as the first Leprechaun movie. Will Origins be a stealth parody of its series? (Maybe an unintentional one.)
Trailer
Whitey: The United States Of America V. James J. Bulger (June 27)
Magically delicious premise: Paradise Lost director Joe Berlinger turns his attentions to a different trial—that of notorious Boston gangster James "Whitey" Bulger, who is currently serving two consecutive life terms for the murders and other various crimes he committed over the prior half-century. Whether or not the defendant was an FBI informant or not becomes the film's big mystery.
Worth your pot of gold? Yes, though only if you're fascinated by the nuances of the criminal justice system and the sometimes dry business of pouring over pertinent documents to build a defense. Whitey lacks the emotional pull of Paradise Lost, probably because its subject is a manipulative sociopath concerned only with how he'll be remembered by the community he terrorized.
How it will prepare you for Leprechaun: Origins: Desensitize yourself to mayhem with stories of a real-life butcher. Compared to Bulger, the villain of Leprechaun seems as harmless as the Lucky Charms mascot.
Trailer
Also opening in June:
Cannes contender Borgman (June 6) puts a surreal Dutch spin on Renoir's Boudu Saved From Drowning. With The Sacrament (June 6), horror maestro Ti West (The House Of The Devil, The Innkeepers) stages a found-footage trip to a creepy cult commune. Actor-director Clark Gregg, of Agents Of S.H.I.E.L.D. fame, casts himself as an agent for child actors in Trust Me (June 6). Sundance favorite Hellion (June 13) features Aaron Paul as a grieving widower attempting to raise two troubled boys. The documentary Ivory Tower (June 13) reminds its audience what a scam higher education is. In Lullaby (June 13), Garrett Hedlund deals with his father's decision to take himself off life support. College students follow The Signal (June 13) to a mysterious desert outpost, where some sci-fi horror happenings presumably occur. And the biopic Yves Saint Laurent (June 25) examines the life and career of the French designer.