Get ready to have your life changed all over again. Earlier this morning, The Shins announced the imminent release of their fifth studio album, Heartworms, their first full-length release since 2012's Port Of Morrow. The record's been done for some time, but was delayed to give the music-industry fat cats at Columbia Records more time to promote the album (and lead singer James Mercer to tinker with it, as he told Portland radio station KBOO last summer).
The result of all this tinkering, according to the press release announcing the album, is a "return to the handmade," lest you were concerned that The Shins were losing their twee edge. Overall, this album sounds like an earnest, personal effort for Mercer, who produced all the album tracks except for penultimate song "So Now What." You can make a call on that one yourself, as the band has released the first single from the album, "Name For You," a "resounding call for female empowerment" inspired by Mercer's three daughters.
You can see the lyric video for that song, as well as the Japanese woodblock-print-inspired artwork for the album, a track listing, and some recently announced tour dates, below. You can also check the band out on A Prairie Home Companion this Saturday, January 7, at 3 p.m. PT.
Heartworms is due out on March 10, 2017. You can pre-order it here.
G/O Media may get a commission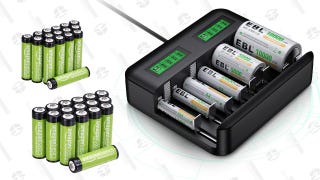 The Shins—Heartworm
1. Name For You
2. Painting A Hole
3. Cherry Hearts
4. Fantasy Island
5. Mildenhall
6. Rubber Ballz
7. Half A Million
8. Dead Alive
9. Heartworms
10. So Now What
11. The Fear
The Shins Tour 2017
3/02—El Rey Theatre—Albuquerque, NM
3/03—McDowell Mountain Music Festival—Phoenix, AZ
3/04—Fox Theater—Pomona, CA
3/06-3/07—Observatory North Park—San Diego, CA
3/28—Le Trianon—Paris, France
3/29—Apollo Hammersmith—London, England
3/30—Paradiso—Amsterdam, Netherlands
4/22-4/23—High Water Festival—North Charleston, SC
6/15—Prospect Park Bandshell—Brooklyn, NY