We finish up today's Great Job, Internet! tour of the Twitter bot world—the first two entries in our little series covered a TV-captioning bot and a headline-writing bot, among others—with some computer-generated poetry. No doubt the phrase "computer-generated poetry," which bristles with the promise of fun and excitement, has already captured your interest. But we'll elaborate nonetheless.
The Snowball Poetry bot creates one snowball poem each day. Among verse hobbyists—and who among us doesn't count themselves a verse hobbyist—a snowball is a poem in which each word is one letter longer than the last. I do see that these limits quickly escalate, producing (frequently) ineloquence. But the fun of a restricted language exercise like this is to see the strange new ways the English language can be twisted into something resembling coherent thought. Here, Snowball Poetry seems to lapse into an "if I knew then what I know now" lament:
And then it poetically elucidates the art of the subtweet:

G/O Media may get a commission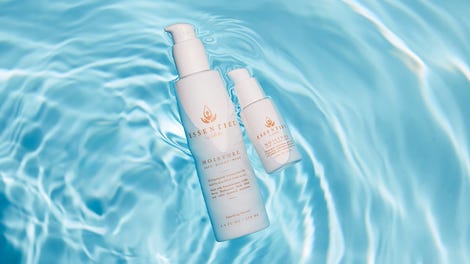 20% off
Essentiel by Adele
These linguistic surprises are the reason I enjoy most of the Twitter bots I've featured in my posts today. I'm a writer, so I like words. I like to turn them over in my head and bask in their polysemy. I like to see the infinite, surprising new ways they can be combined. Twitter bots may create a lot of nonsense, yet they create a lot of accidental sense, too, and many of them do so with words. That's a thrill. It's like these naive algorithms are charting obscure, undiscovered permutations of language.

Some of them, like Accidental Haiku, even cast a new light on seemingly mundane snippets of text. Accidental Haiku finds tweets that, without knowing it, can be reformatted into three-line poems that follow haiku's traditional five-seven-five syllable rhythm.
Similarly, Pentametron hunts for pairs of tweets that form couplets written in iambic pentameter:

And Shall I Compare… endlessly writes the beginnings of Shakespearean sonnets…

…although it sometimes ends up insulting its subject in the process:

Not all of these poetic bots are worth following—that's a lot of nonsense to inject into your feed—but it's nice to know they exist and to see all the strange ways that they reinvent the lexicon, even if they know not what they write.