A guide to what we're barely putting up with this week.
The 30-year anniversary re-release of The Breakfast Club in theaters. The most iconic shot of the most iconic high school movie (Judd Nelson raising his fist in the air) deserves to be seen on a grand scale.
The return of Starz's Outlander. Someone had to pick up where The Tudors left off showing us how British historical figures might have had sex.
G/O Media may get a commission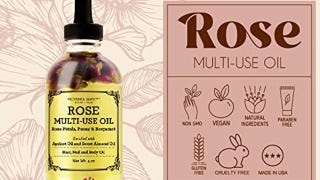 Provence Beauty Rose Multi-Use Oil
The return of Burger King's greasy breaded straws, Chicken Fries. A more accurate name would be Chicken Horror-Tubes.
Lilly Pulitzer for Target. Now people can dress like an aging former sorority girl/current Stepford wife who dramatically overpaid for hideous pastel prints, without dramatically overpaying! That's progress.
VH1's vehicular reality-show embarrassment, Walk Of Shame Shuttle. Oh, good! Looks like MTV finally found someone to buy the old Next bus.
Yet another 19 Kids And Counting wedding. Every Duggar girl dreams of the day she can marry a boy then finally get to kiss that boy and immediately begin to create even more Duggars to fill the ever-increasing megachurch.
NBC's monumentally unnecessary sequel to Mark Burnett's The Bible, A.D. The Bible Continues. Makes sense. There are almost as many books in the New Testament as there are seasons of Survivor.