Starting with 1955's "Maybellene," his first single and a No. 5 hit on the Billboard charts, Chuck Berry helped revolutionize music. For the next few years, Berry sent hit after hit up the charts in the early days of rock 'n' roll, becoming one of the most visible faces of the new form and, it has to be noted, a black face that helped defined the genre as an integrated style of music. You can't hear Berry on the radio anymore, at least not without a lot of effort, even though he continues to tour and remains a staple of any pop fan's musical education. (Any decent greatest hits collection will get you started.) More importantly, his music still sounds vibrant and alive more than 50 years later. Never mind the condescending oldie-but-goodie label. It's just good.
Now it's not even an oldie. In 2012, oldies stations as they were originally defined—stations that played music from the beginning of rock 'n' roll through the early '70s, roughly the era when AM hits yielded ground to FM album-oriented rock stations—are hard to find. Some have retreated back to the AM dial or the Internet. Some cities have dropped them entirely. Old music still gets aired on satellite radio, which offers more specialized stations based on decades or styles. But as good as these are—digging deeper into their area of focus than oldies stations ever did—they lose something that's appealing about the oldies format, namely the way it lumps together a diverse array of music that climbed that charts from the age of Elvis through the era of Watergate, and the way that diversity revealed something about our pop past.
When I was first starting to turn from someone who listened to music into someone who thought about music and studied its history, the local oldies station was invaluable, playing artists I'd heard about but never really heard, or had never heard except in snippets. (Growing up, mine was not a rock 'n' roll household.) It also played a more racially integrated selection of music than any other station in town apart from, maybe, the Top 40 station. Where the classic-rock station seemed to feature only one black artist, Jimi Hendrix, the oldies station played Buddy Holly next to Smokey Robinson And The Miracles and so on. The format also offered a fuller spectrum of musical styles than any other station, playing doo-wop next to British Invasion cuts next to classic soul. Sure, it tended not stray from the biggest hits of the era it covered, but it still doubled as Pop Music 101 for a young fan like me.
Throughout the '00s, oldies stations started to give way to the Jack FM format. With the tagline of "Playing what we want," Jack FM stations and their knock-offs presented themselves as freewheeling stations where anything could happen and, at first, they seemed to deliver on that promise. I never thought I'd hear Boys Don't Cry's 1986 novelty hit "I Wanna Be A Cowboy" over the airwaves again, but Chicago's early-'00s Jack clone played it more than once when I was listening. It didn't take long for the reins to tighten, however, and for Jack's unpredictability to grow predictable. As the playlists shrank, no doubt due to some kind of demographic testing, and the absence of DJs or any kind of human presence started to become eerie, the literally personality-free stations started to lose their charm.
Jack FM and its iterations are still around, and though less prominent now than when they debuted a decade ago, but they helped reshape how radio listeners thought about old music, and what qualified as nostalgia fodder. The successors of oldies stations in the post-Jack era have moved the timeline forward, generally dropping the oldies name—"classic hits" is the preferred term now—shaving off music from the pre-Beatles era, and bringing in more songs from the late '70s and early '80s. That's probably inevitable as the original fans of '50s music age out of a demographic desirable to advertisers and—to put it bluntly—start dying. It's odd to think of a whole era of music just dropping off the radar for nostalgia radio. Maybe it doesn't matter so much. After all, who listens to terrestrial radio anymore anyway? But it got me thinking about the future of the past and how it will play out in the long run.
G/O Media may get a commission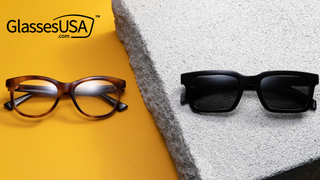 60% off frames
GlassesUSA.com Back to School Sales
The 30 years that separate 1991—the year I first heard Del Shannon's great 1961 hit "Runaway"—and the year of its release is the same as the distance between 2012 and the release of Michael Jackson's Thriller. I'm sure the insistent bassline of "Billie Jean" sounds as much a product of a lost time to the 18-year-olds of today as the distinctive Musitron keyboard on "Runaway" sounded to me. And it's as weird a thought to me that Thriller might disappear from the airwaves someday as it probably would be to the kids who dug Del Shannon the first time around.
It's possible to obtain musical immortality while losing musical omnipresence. The first generation of rock 'n' roll hits enjoyed a run of about 45 years before getting dropped off the end of nostalgia radio. By that math, Thriller should start disappearing from general circulation around 2027, a mere 15 years from now, at which point whatever succeeds oldies radio and whoever programs the pop hits of yesteryear that waft into public spaces will be focusing on the era spanning the early '80s through the late '90s. Goodbye Elton John and Rick Springfield. Hello Mariah Carey and Uncle Kracker.
That doesn't mean Thriller will disappear forever. But it could get as distant and dusty as an old Del-Vikings 45, and there's no reason to think that it won't. It's been less than 125 years since the introduction of the first commercially distributed gramophone discs, and each age of recorded music has trod a similar path: ubiquity followed by obscurity. Maybe it's inevitable that doo wop and early rock 'n' roll would follow the music of the swing era, microphone crooners, Tin Pan Alley, and other dominant, apparently deathless musical forms of the past, disappearing from wide circulation to become music treasured and appreciated by collectors and connoisseurs and forgotten by almost everyone else. It's probably egotistical to think that music of our generation would have any other sort of fate, even in the digital era. Then again, maybe Sirius and its ilk, or some other source, will perform the same service as Oldies 104 did for me, turning young listeners onto old music. The thump-thum-thum-THUMP of "Be My Baby" is all it takes to create a Ronettes fan, not that you could turn on your radio and hear it now.
This For Our Consideration piece is part two of a two-part series about our disappearing pop-culture past. Click here to read about television's problem with its own past.