According to the New York Times' Dave Itzkoff, it only took The Lonely Island five days to usher in a Saturday Night Live revolution. Itzkoff's 2005 report on the viral phenomenon touched off by the trio's anti-gangsta anthem, "Lazy Sunday," breaks the video's creation down succinctly: On December 12, 2005, Andy Samberg, Akiva Schaffer, and Jorma Taccone (along with Samberg's "Lazy Sunday" co-star, Chris Parnell) wrote a song about two dweeby New Yorkers swaggering their way to The Chronicles Of Narnia: The Lion, The Witch, And The Wardrobe. On December 15, they borrowed a camera, commandeered a handful of shooting locations, and committed the concept to video. "Lazy Sunday" debuted the following Saturday, December 17; 10 days later, its 1.2 million views on nascent online video platform YouTube were enough to warrant a writeup in the Old Gray Lady.
Re-reading Itzkoff's article nearly seven years later, I had a few striking realizations. First, it's easy to forget how Parnell paved the way for "Lazy Sunday"—and the second major hit in the SNL Digital Shorts catalog, "Natalie's Rap"—with a series of exaggeratedly lusty, wildly detailed "Weekend Update" raps. Secondly, though it's noted that "Lazy Sunday" was given a second, online life unlike any previous SNL sketch to that date, it goes un-mentioned that the short wasn't unique in presentation or format. SNL has a proud history of dotting its live broadcasts with short films, going back to the early-season contributions of Albert Brooks, Tom Schiller, Walter Williams, and Gary Weis. During the reign of recurring characters like Mary Katherine Gallagher, The Roxbury Guys, and The Cheerleaders, Robert Smigel's TV Funhouse cartoons kept the show's satirical edge sharp. And what are SNL's infamous commercial parodies if not a shorter, punchier variation on Digital Shorts?
The Digital Shorts brand wasn't even born with "Lazy Sunday"—it was previously applied to the likes of "The H Is O," Adam McKay's "Ben Stiller can get Glenn Frey into bed in three lines or less" short from 2000. And two weeks prior to the première of "Lazy Sunday," The Lonely Island co-opted the banner with "Lettuce," a nonsensical vignette featuring Samberg and Will Forte discussing the death of a loved one while munching on heads of the eponymous leafy greens, which premièred to the general befuddlement of the show's audience. The viewers weren't alone—"Lettuce" was originally cut from the 31st season's previous episode.
G/O Media may get a commission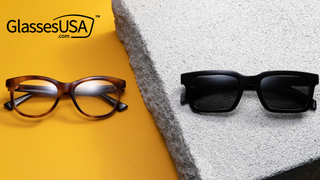 60% off frames
GlassesUSA.com Back to School Sales
Whatever the initial reaction to "Lettuce," the Digital Shorts had enough of an impact on the following six seasons of SNL that Samberg's 2012 departure from the show—and the presumed end of Digital Shorts—was enough for the resurrection of the "end of an era" refrains that are visited upon the show once or twice a decade. But even outside the work of Samberg, Schaffer, or Taccone, the state of the pre-taped SNL segment has been healthy in recent years. Reflecting on the self-fellating (and oddly wistful) retrospective "100th Short" with A.V. Club contributor Ryan McGee, The Huffington Post's Mike Ryan rightly cited 2011's "Don' You Go Rounin' Roun' To Re Ro" as "the best sketch from the last two seasons" of SNL, an indication of the prominence (and quality) pre-taped sketches acquired in the wake of "Lazy Sunday."
Of course, McGee and Ryan's piece was written a few months before Louis C.K. donned a stovepipe hat and Abraham Lincoln's beard.
If anything should assert SNL's prerogative to occasionally take the "live" out of its equation, it's the standout sketch from C.K.'s hosting stint from the show's 38th season. By mixing the insecurities of Honest Abe with Louie's anxious atmosphere, SNL produced another pre-taped piece that killed in its original context and reached an even wider online audience the following morning. A Digital Short without the title card, "Lincoln" demonstrated that Samberg didn't take the last of the show's pre-taped mojo with him.
But why would viewers expect SNL doesn't have another "Lincoln" or "Don' You Go Rounin' Roun' To Re Ro" in it? C.K.'s episode was bookended by broadcasts that also featured buzzworthy short work: Bruno Mars helped revive the tone (if not the classic cinema fetishizing) of "Schiller's Reel" with "Sad Mouse"; on the November 11 episode hosted by Anne Hathaway, Taran Killam terrified and perplexed a nation as the enigmatic, possibly diseased star of "The Legend Of Mokiki And The Sloppy Swish." At the most basic level, segments like these are necessary to make the show work. It's a minor miracle that Lorne Michaels (with assists from Dick Ebersol and Jean Doumanian) and company have produced more than 700 episodes under constraints that most segments of the television industry have completely abandoned. It takes time to get a wig on Louis C.K.'s head, and "Lincoln" afforded the show four minutes or so to transition the host between his "Fox & Friends" getup and his "Australian Screen Legends" guise. Having a scene in the can before Studio 8H's "On Air" sign lights up gives SNL the chance to breathe.
And that's more than one type of breathing room: Taking the action offstage for a few minutes allows the cast and crew to slow the snowball-rolling-downhill process of producing SNL, sure, but it also makes watching the show less of a grind. A few decades removed from its original vision as a countercultural variety show, the beats of the average SNL episode are now well-ingrained: The cold open leads to the monologue, the monologue leads to the first sketch, several more sketches lead into the musical guest, whose first performance is typically a sign that Weekend Update is on the way. But there's always the chance that a commercial parody lingers around the corner from the host's declaration of, "We have a great show tonight, so stick around!," the sort of "made you look!" fake-out that "Puppy Uppers" or "Little Chocolate Donuts" inspired back when the Not Ready For Primetime Players ruled the roost. (To quote one of the balder era-signifiers from That '70s Show's first season: "I hate that show. They have these commercials that you think are real, but they're not real. And then you want to buy the stuff!")
"Lazy Sunday," created a similar on-your-toes anticipation for the words "An SNL Digital Short" to flash across the screen. The Lonely Island hardly had a perfect record with its signature segment—that'll happen when you make 101 of them—but even lesser efforts like "Roy Rules!" offered a refreshing change of pace from the rest of the episodes in which they debuted. In the worst-case scenario, a Digital Short was just something weird to be shrugged off Sunday morning (or fuzzily recollected years down the line). In the best-case scenario, that change of pace turned up a hilariously catchy club banger featuring a blockbuster-obsessed Michael Bolton.
Digital Shorts and TV Funhouse were roundly praised for being the most dependably funny aspects of some dire stretches for SNL, but "Lincoln"—like its source material—didn't work so hard for its laughs. In fact, both "Lincoln" and Louie bear trace elements of the earliest SNL pre-taped bits, particularly Schiller's Reel and the Schillervision shorts of Tom Schiller. In a further break from the show's formula, the staff writer and filmmaker cast a fantastical haze over shorts like "Don't Look Back In Anger," "La Dolce Gilda," or "Love Is A Dream," casting New York City as a parallel image of itself—just as C.K. does in the more abstract, short-film-esque corners of Louie. And though Schiller's SNL shorts have some laughs—"Don't Look Back In Anger," for one, features an all-time great punchline from John Belushi—they're less interested in the gag-a-second sketch-comedy rhythms SNL helped define. Like "Lincoln," they take their time, strolling through the "Not Ready For Primetime Cemetery" with an elderly Belushi, or slowing the carnival-esque chaos of the Fellini homage "La Dolce Gilda" to allow Gilda Radner, looking every part the art-film ingénue, to cheekily play with her "little monkeys" on the other side of the TV screen. Of course, time and tragedy has remade the three Schiller shorts mentioned above into visual requiems for their stars, but there's an innate melancholy and nostalgia to even a scene like "Falling In Love" that sets it apart from the standard SNL fare—though I suppose that particular Schiller effort acts as eulogy for the version of Victoria Jackson that's not a raving right-wing mouthpiece.
Most importantly, SNL needs to continue spotlighting future "Lincoln"s and "Lazy Sunday"s, since its next generation of cast members and writers will value Funny Or Die ratings as much as stage time at the Upright Citizens Brigade. The current season's breakout player, Kate McKinnon, had already assembled an impressive portfolio of web video by the time she joined SNL last spring—enough that viewers could become acquainted with her intense, wild-eyed stylings long before Don Pardo first called her name. The spawn of The Lonely Island will audition for the show with not only a handful of characters and sketches, but also video reels that gained previous exposure thanks to doors that were opened by "Lazy Sunday." They'll be polymaths in the Samberg/Schaffer/Taccone (and even C.K.) mold, skilled performers but also knowledgeable in the ways of writing, directing, and editing. And when Lorne Michaels gives them five days to put together their first pre-taped segment, it'll blow that following Saturday's live sketches off of the stage.
SNL needs to be broadcast live: That highwire, no-net vibe gives the show an essential energy even when the comedy is lacking. But when a premise is truly solid, when a character needs to be nailed down within a few-minute span, or when Michael Bolton has a big, sexy hook about "the jester of Tortuga," it's best to have that type of material performed, taped, and edited before the host reaches home base. Because those are the types of sketches, shorts, and parodies SNL devotees will be talking about seven years down the line—and beyond.