During R.E.M.'s Unplugged set in 2001, Michael Stipe glanced at himself in a nearby monitor that was playing a video of the band's first Unplugged show in 1991. He cringed, laughed, and remarked about how "earnest" he looked. He urged the show's producers to turn the damn thing off, though not before remarking coyly, "What a fox." (Both sets are being released for the first time on CD and as digital download today, which may explain why the astute lawyers of Warner Bros. Records had that clip removed from YouTube.)
The moment is a symbolic one for R.E.M. and for Unplugged. Both the band and the show were on the brink of a heady time in 1991: R.E.M., still a few months away from Out Of Time's commercial breakthrough, was poised to take over the rock-music world. Similarly, Unplugged, with a couple of seasons under its belt, was about to exert considerable influence on pop culture.
According to I Want My MTV: The Uncensored History Of The Music Video Revolution, an oral history by Rob Tannenbaum and Craig Marks, Unplugged has a few self-proclaimed creators. Producers Jim Burns and Bob Small (both of whom ended up with the official "created by" credits) claim they came up with the idea after seeing Bruce Springsteen perform acoustically at Madison Square Garden; executive producer Joel Gallen says he thought of it after arranging for Jon Bon Jovi and Richie Sambora to play unaccompanied at the 1989 MTV Video Music Awards. (In I Want My MTV, Small says Bon Jovi himself has claimed creator status, and implores Tannenbaum and Marks, "Please do not credit Bon Jovi for creating Unplugged. Jon Bon Jovi thinks he was the inspiration for it. He wouldn't even do the fucking show until 2007." Note to self: Do not mention Jon Bon Jovi in the presence of Bob Small.)
It's easy to see why so many people would want to be the one responsible for Unplugged: It was a phenomenon. The show, which began in 1989 with then-host Jules Shear and musical guests Chris Difford and Glenn Tilbrook of Squeeze (who, unclear on this brand new concept, showed up with electric guitars), has won an Emmy and a Peabody Award, and started an acoustic craze in the '90s that spawned imitation records ranging from eye-opening (The Pretenders' Isle Of View) to cash-grabbing (The Rolling Stones' Stripped).
So why has Unplugged endured, albeit with fits and starts, for more than 20 years? (The show produced only three episodes between 1998 and 2000, but MTV and sister channels CMT and VH1 have picked up the pace in recent years, featuring guests like Vampire Weekend, Florence + The Machine, and Katy Perry.) Producer Alex Coletti takes a guess in the liner notes to the 1994 compilation The Unplugged Collection, Volume One (which, given the lack of a Volume Two, was a sadly optimistic title), "Even as we've grown up, there is one key that has kept Unplugged in check. No matter how we dress it up, in the end, it's always about the music… On the Unplugged stage, the song is the star."
G/O Media may get a commission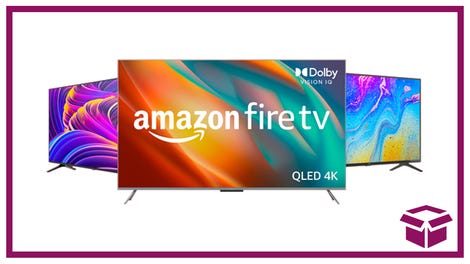 Ooh. stunning.
New Amazon Fire TVs
Well, yes and no. Without the songs there would be no show, of course, but the reason for Unplugged's popularity is the novelty of seeing what Aerosmith sounds like without effects pedals and studio gimmickry, for example. In other words, the star is the star.
This is no small thing: Even when an artist decides to simply perform the usual songs after making sure the electric guitars are left at home, as Tony Bennett did with an acoustic trio in 1994, it says something. In Bennett's case, it says he didn't think he needed to change his image for his newfound MTV popularity. And he was right; the set is Bennett at his finest. ("This is so terrific, bein' unplugged," grinned Bennett between songs, because of course he did.)
In 1993, Nirvana pulled off arguably the best Unplugged performance by showing its inventive side—enlisting the Meat Puppets to help the band play a show half-full of covers—and somehow ended up sounding exactly like Nirvana. "We'd seen the other Unpluggeds and didn't like many of them," Nirvana drummer Dave Grohl told Rolling Stone in 2005, "because most bands would treat them like rock shows—play their hits like it was Madison Square Garden, except with acoustic guitars. We wanted to do something different." The fact that Nirvana could do something so different and retain its sound was an impressive feat, one that few bands could pull off.
Eric Clapton's 1992 episode, of course, was Unplugged's blockbuster. ("Without the success of Clapton's Unplugged album," wrote Coletti, "you wouldn't be holding this collection right now.") Clapton decided to use his show to pay homage to his blues influences, give his originals a little breathing room, and let us know that, no matter how sick you were of the 1970 version of "Layla," he was too. (Oddly, this episode and the six-Grammy-winning album is not mentioned in I Want My MTV.) The record hasn't aged terribly well—few of us need to hear "Tears In Heaven" or, ironically, the reworked "Layla," ever again—but it's a striking document of a man telling us about himself.
Over the years, the show has featured no-brainers like Bob Dylan and Paul Simon; eclectic choices like Jay Z backed by The Roots; and an episode titled MTV Uptown Unplugged, a fun, multi-guest installment that goes against the show's stuffy reputation (chances are, when you think of Unplugged, you don't think of Heavy D rapping, "How would you feel if I rubbed you down / Made your head spin like a merry-go-round?"). The Cure played kazoos, Soul Asylum got an orchestra, Mariah Carey covered the Jackson 5, and Eddie Vedder wrote "PRO-CHOICE!!!" on his arm (naturally). On Unplugged, everybody gets to show how fun, stuffy, earnest, or secretly ingenious they are. It's like a talent show with money.
R.E.M.'s two appearances marked very different points in the band's career: in 1991, on the heels of the release of monstrously successful Out Of Time; and 10 years later, after the release of the so-so Reveal. Drummer Bill Berry's departure in 1997 gave the band an opportunity to make one adventurous record, the largely drum-less Up, followed by Reveal, which featured decent songs buried in fussy production.
In each performance, R.E.M. displays a remarkable self-assuredness. In the 1991 show, the band seems nervous about its newfound superstardom, but the quartet also, as Tony Fletcher writes in his R.E.M. bio Perfect Circle, "seemed as comfortable as they'd ever been performing electrically, and certainly emitted the same emotion." Classics like "Fall On Me" sound gorgeous here, as do then-new songs like "Losing My Religion" and "Half A World Away." Though 1988's Green featured Peter Buck's soon-to-be-trademark mandolin, the show was essentially the band's debut as an acoustic act, a sound that would follow the band for the release of Automatic For The People the following year. The quartet, joined onstage by dB's guitarist Peter Holsapple, sounds nervous, excited, and startled by its own popularity. "It's The End Of The World As We Know It (And I Feel Fine)," which was played only because MTV requested it, sounds oddly appropriate here, like a campfire hoedown for the apocalypse. The song's breakdown, featuring only Stipe's and bassist Mike Mills' voices in harmony, is as beautiful as R.E.M. gets.
By 2001, R.E.M. had lost a member but knew they still had the goods; newer songs "Beat A Drum" and the criminally underrated "I've Been High" sound exquisite without the sheen of their studio counterparts.

The later show lacks the nervous energy of the 1991 episode, but "nervous energy" wasn't R.E.M.'s thing in 2001. Songcraft, however, remained its strength, and hearing new songs alongside old songs without artifice showed the mid-career band as a trio of professionals. The once-furious "The One I Love," 14 years old in 2001, is more sad than angry. This is the sound of men embracing their older selves, by way of a gently sighed "fire" that was once yelled in righteous fury.

So maybe Coletti was right—maybe Unplugged is, and always was, about the song. But without Michael Stipe, Peter Buck, and Mike Mills (give or take a Bill Berry) telling us that they're still standing, showing the songs they think deserve a closer look, the show wouldn't exist.
Unplugged is many things, depending on the episode—intimate, bloated, bland, ingenious—and almost always revealing. We may not have needed, say, Don Henley's tired rendition of "Come Rain Or Come Shine," but the fact that Henley thought it was worth singing speaks volumes. For better or worse.
---
David Brusie writes about music and comedy for The Boston Globe and Music For Robots.