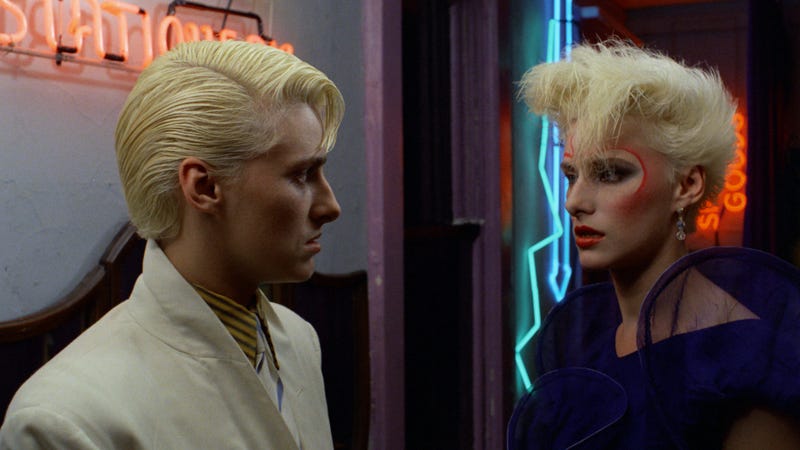 Previously available only on low-quality bootleg DVD, the arrival of the 1982 new wave LGBTQ cult classic Liquid Sky on Blu-ray—in a sparkling new 4k transfer, no less—is a certified Big Deal for fans of the stylish and obscure. And, thanks to our friends at Vinegar Syndrome, we're giving you the chance to win a copy so you can see for yourself what all the neon fuss is about.
Liquid Sky will make its Blu-ray debut Friday, November 24 as part of Vinegar Syndrome's annual Black Friday sale, but to win one for free, send an email to avcontests@theonion.com with the subject line "Sky." Please be sure to include your full name and mailing address in the body of the email (U.S. entrants only). We'll select our winners, at random, from eligible entries after the holiday weekend on Monday, November 27. Winners will then be emailed directly with further instructions for claiming their prize. Good luck, and beware of endorphin-hungry aliens.
A trailer for Liquid Sky is below, but please note that this trailer is from an unrestored version of the movie. To see stills from Vinegar Syndrome's 4k restoration, you can check out our Newswire on the release here.