Tween isn't technically Wye Oak's fifth studio record. The music on the seven-song mini-album dates from the years between 2011's Civilian and 2014's Shriek, a period when the duo evolved from a biting indie-rock outfit into a kaleidoscopic synthpop act. Band members Jenn Wasner and Andy Stack even characterize the songs as "not emblematic of a step forward, but a step sideways in time." These castoffs reflect enthralling detours, however—a glimpse into the paths Wye Oak might have taken, a secret history of sorts discovered and brought to light.
The mostly instrumental, electronic-zapped ambient shoegaze whirr "Out Of Nowhere" sounds like it could be on the Trainspotting soundtrack, while "If You Should See" and "Better (For Esther)" are dead ringers for Cocteau Twins, between the plush gothic atmospheres and Wasner's ornate yelps. Standout "Watching The Waiting" and "On Luxury" also have a retro vibe. The former conjures the ethereal music popular in the early '90s, when the lines between lush synthpop and lilting alt-rock blurred, while the latter is elegant, humid electropop with an eye toward late nights and bad decisions. Better still is the stormy "Too Right," which recalls The Afghan Whigs thanks to frayed, distortion-distressed guitars and Wasner's bruised vocals.
Odds-and-sods collections tend to be a mixed bag, or have one or two jokes or duds thrown in. Despite the all-over-the-map vibe, Tween doesn't sound like a bunch of leftovers or music pushed to the side. Every song is fully formed, and is imbued with a sense of purpose. That's a reflection of Wye Oak's commitment to quality control, as well as the way the band approaches all of its proper albums: There's nothing extraneous or indulgent—every musical moment adds value and is there for a specific reason.
In the end, Tween is a fascinating look at a band mid-metamorphosis, and makes Wye Oak's sonic leap between Civilian and Shriek make a lot more sense. More than that, the LP is a rare, detailed chronicle of the process a group goes through as it attempts to tweak its voice. Not every band is willing to make itself vulnerable and reveal its false starts or unused directions—but, then again, Wye Oak's lack of fear has always made it great.
---
Purchasing via Amazon helps support The A.V. Club.
G/O Media may get a commission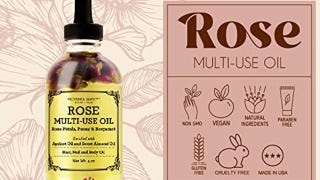 Provence Beauty Rose Multi-Use Oil