Valar morghulis. All men must die, and after Game Of Thrones gave us a couple of weeks light on the bloodshed, this week's episode provided some major-character deaths, executions both ritualistic and improvised, and a backbone removal straight out of the Tekken universe. Here's your weekly guide to the recently deceased:
The Waif
Who died? The acolyte of the Many-Faced God known as the Waif was killed while attempting to collect a name on the streets of Braavos. Skilled in the arts of both combat and deception, the Waif once claimed to be the daughter of a Westerosi lord who joined the Faceless Men after her stepmother tried to poison her while playing the Game Of Faces with Arya Stark. But this story is impossible to verify, as she was, in the end, No One. Now her face adorns the walls of the House Of Black And White with the faces of her victims and those of the other Faceless Men. Valar Morghulis.
How did they die? The Waif was killed in a sword fight with her former student, who outwitted her by luring her into a darkened room and cutting a candle—the sole source of light—in half so they would be forced to fight in total darkness, a skill Arya ironically learned from the Waif herself.
How shocking was it? Not terribly, as it was time for Arya to move on from Braavos anyway. There was that fake-out moment when we saw the bloody face on the wall, and it was hard to tell whose face it was, but we knew deep down that wasn't Arya. On a scale of "died peacefully in their sleep" (0) to "eyes squished like grapes inside their skull" (5), this rates a 1.
How awesome was it? The killing blow was delivered in the dark, so that's a tough question to answer. The chase leading up to the final, fatal confrontation was awesome, though.
G/O Media may get a commission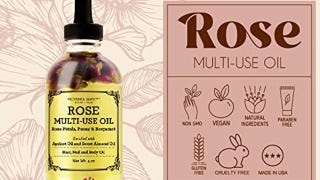 Provence Beauty Rose Multi-Use Oil
How much do we care? In the end, as badass of a medieval fantasy ninja as she may have been, the Waif was a plot device designed to move Arya Stark's training at the House Of Black And White—and therefore, her plotline—forward. She had to die, and she wasn't around long enough for the audience to grow especially attached to her. On a scale of "nameless mercenary" (0) to "Jon Snow" (5), the Waif gets a 2.5 out of respect for her combat abilities and tough demeanor.
What does this mean for the show? Arya said it herself: "A girl is Arya Stark of Winterfell, and I'm going home."
The Blackfish
Who died? Ser Brynden Tully, a.k.a. the Blackfish. The headstrong younger brother of Hoster Tully, the lord of Riverrun, the Blackfish took control of his family's home after his nephew (Ser Edmure Tully) was taken captive and his niece (Catelyn Stark) was killed at the Red Wedding. He never married, refusing a prosperous match and leading Hoster to call him the "black goat of the Tully herd." Brynden replied that, given their house sigil of a trout, a more appropriate term would be the "black fish," earning him his nickname.
How did they die? Presumably in a sword fight: Rather than escape with Brienne and Pod, the Blackfish's honor and dedication to his ancestral home led him to prefer death by combat rather than another sneaky escape. His final lines were in keeping with the gruff, irreverent demeanor he'd displayed before: "I haven't had a proper sword fight in years. I expect I'll make a damn fool of myself."
How shocking was it? It happened off screen, so only as shocking as our imaginations.
How awesome was it? The Blackfish was a grumbly old-man character we liked to see forging his own path and talking down to Jaime. He did a good job playing the sort of elderly bachelor uncle who told dirty jokes at family get-togethers; it would have been cool if he had stuck around and been a real player.
How much do we care? Sansa was banking on his show of force in the upcoming battle of the bastards; not that he was going to help anyway, but it's still a loss of a family member and possible ally for House Stark. Plus, we liked him: His death gets a respectable 2.
What does this mean for the show? The Lannisters are firmly in control of Riverrun, especially if Edmure Tully continues to play by their rules. Jaime gets a win and House Stark gets a setback.
Lady Crane
Who died? Lady Crane, the actress famous for her role as Cersei Lannister in the hit play The Bloody Hand, died at her home in Braavos. A passionate, charismatic, but also very kind and generous woman, Lady Crane was a beloved member of the Braavosi theater community and will be mourned by the members of her troupe. Her cooking, however, won't be missed.
How did they die? Her throat was slit by the assassin known as the Waif, who appeared at her door in disguise as a boy in order to gain access to her real target, Arya Stark. Crane's death was all but inevitable, though, after her name was promised to the Many-Faced God by her rival Bianca, who hired the Faceless Men to kill her out of jealousy.
How shocking was it? We all knew that Arya couldn't escape the Faceless Men forever, although we were hoping she could have at least gotten out of Lady Crane's apartment first. This one rates a 2.
How awesome was it? Not awesome at all. We liked Lady Crane.
How much do we care? In the grand scheme of things, this death doesn't matter. So whatever effect Lady Crane's untimely demise has on the audience will depend on how much they likes her. And like we said, we liked her. She was a strong, independent woman with a career in something besides killing, something we don't see a lot of on this show. That rates her a 2.5.
What does this mean for the show? Honestly, not much. With Arya leaving Braavos, we probably won't be spending much time there in future episodes, and we're sure Izembaro has an understudy waiting in the wings.
A sparrow
Who died? A member of the monastic/military order known as the Faith Militant was killed in the inner sanctum of King Tommen's castle, an area known as the Red Keep. He was there with a group of his brothers led by Brother Lancel (formerly Ser Lancel Lannister) on a mission to collect Queen Mother Cersei Lannister and bring her to the High Septon for a face-to-face meeting. The mission was unsuccessful.
How did they die? He was killed after foolishly attempting to take on Cersei's undead bodyguard The Mountain in hand-to-hand—or, more accurately, ax to armor—combat. When his weapon failed to penetrate The Mountain's chest armor, the brute reacted like he probably always does when something irritates him: By choking the monkish warrior nearly to death, then ripping his face off in full view of his horrified comrades.
How shocking was it? The conflict itself was not surprising, but even in the sixth season of Game Of Thrones, gruesome gore like this scene still retains the power to shock. A gleeful 3 for the sheer brutality of the deed.
How awesome was it? Admit it, you giggled a little when The Mountain ripped his face off. This storyline grows more Monty Python-esque by the episode. "It's only a flesh wound!"
How much do we care? What's another nameless footsoldier? In the eyes of the Seven he was someone, but to us he's a 0.
What does this mean for the show? While the death of this particular fanatic is inconsequential, the quickly escalating rivalry between Cersei and the High Sparrow has huge implications for the future of King's Landing—and Cersei herself, depending on where Tommen's loyalties actually lie.
Gatins
Who died? Gatins, a member of the Brotherhood Without Banners who went rogue, and who goes down in the annals of Westerosi history as the man who shoved a finger up another guys butt, then decided his last word should be "cunt."
How did they die? The Hound, perhaps sensing that Gatins is the sort of guy who deserves an ax to the genitals, did exactly that before telling him he's shit at dying and bringing his ax down on Gatins' head off screen.
How shocking was it? The blood and viscera that fell from Gatins' crotch was a nice touch, so while this death wasn't unexpected, it gets a 2.5 for bloodiness, black humor, and pleasure of seeing The Hound play with his food before he eats it.
How awesome was it? If ever a man deserved The Hound's ax, it was this guy. He's the frat boy whose pranks aren't funny, who tags along in a friend group where he's not really welcome, who goes too far and doesn't know his jokes aren't funny. And he murders simple village people and a septon because he can. His death was 100 percent justified and inevitable.
How much do we care? We would have been really upset if this guy hadn't died, and that earns him a backwards 5 for the "thank god this man will never shove a digit up an unsuspecting boy's butt again" factor.
What does this mean for the show? One fucker down, so many more to go.
Morgan
Who died? Speaking of fuckers, there's this guy, Morgan. He, along with Gatins and Lemoncloak, murdered Septon Ray and his followers. He, too, was a member of the Brotherhood Without Banners who decided to murder the innocent along with the region's evil-doers.
How did they die? A swift ax to the throat was probably better than Morgan deserved, but that's what The Hound delivered.
How shocking was it? He was marked for death after he killed The Hound's friends back in the bucolic valley where they were building a church. His death is a 0 for predictable, if welcome, inevitability.
How awesome was it? That ax of The Hound's must've been sharp; it was a quick death for murdering, guffawing Morgan, and the least violent death of the whole episode. Not even a bone broken!
How much do we care? This gaping, snorting idiot had it coming; we care that The Hound took down one more idiot. A 1.
What does this mean for the show? This guy is dead, so that's good.
Riddell and Steve
Who died? Two young guys who joined Gatins and Morgan after they killed Septon Ray and his people. We don't know what their deal was, but if they threw their hats in with the two most annoying guys in Westeros, they had it coming. Given their familiarity with Gatins and Morgan, they were probably also members of the Brotherhood Without Banners who splintered off to become the bad sort of outlaws, rather than the good Robin Hood sort of outlaws the Brotherhood tries to be.
How did they die? Riddell died by classic horror movie trope, as everyone else noticed the man with the ax coming up behind him before he did. He turned just in time to present his neck so The Hound's unnaturally sharp ax could sear right through it, decapitating him.
How shocking was it? We didn't know this guy, but The Hound killed him just for associating with his two real targets. It's a wee bit surprising: a 1.
How awesome was it? Decapitation!
How much do we care? The metatext of these guys is fun: Riddell is played by Ross McKinney, whose Game Of Thrones wiki page says was a trainee in the camera and digital imaging departments in previous seasons. Steve is played by Steve Love, whose uncanny impersonations of Game Of Thrones characters earned him a brief scene. That's fun enough for a 2.
What does this mean for the show? Nothing beyond the producers appreciating a good fan impersonation and what must be the world's best trainee.
"Lem" Lemoncloak
Who died? Lem, short for Lemoncloak, died by hanging for betraying the Brotherhood Without Banners. He was known for his yellow cloak, which gave him his nickname and an easy way of distinguishing him from the countless other rough, bearded men that populate the woods of Westeros.
How did they die? By hanging, after Beric Dondarrion and The Hound negotiated who had the right to kill him and how he would be killed.
How shocking was it? The Hound is a stalking specter of death; not only that, but Lemoncloak killed The Hound's septon friend, and destroyed the temporary peace he had found with him and his following. There was no way ol' Lem was long for this world after doing that, making his death an unsurprising 1.
How awesome was it? It would have been more awesome had The Hound talked his way into an ax killing, rather than a stump pushing. It was good to see Lemoncloak get his, of course.
How much do we care? We don't care much about Lemoncloak (cool name, though), but we do care about The Hound. If his swift meting of justice means he's now primed for a bigger role with the Brotherhood Without Banners, that's great news for Hound fans. Lemon's death itself is a 0 in terms of the man, a 3 in terms of what it means for The Hound.
What does this mean for the show? The Hound might have found his path. We hope he has a bigger part to play than church building and woods creeping, and considering it looks like CleganeBowl isn't happening, his possibly going north with the Brotherhood opens up exciting possibilities for our favorite Clegane.
Lem's buddies
Who died? We don't know their names, but they must be members of the Brotherhood Without Banners who went rogue along with Lemoncloak.
How did they die? Hanging, after The Hound talked his way into killing Lemoncloak and the long-haired fellow to his right. The third guy's log was knocked by Beric Dondarrion, the Lightning Lord himself.
How shocking was it? There's no storyline that exists where The Hound didn't kill Lemoncloak and his followers. And death by hanging? That's pretty tame for The Hound; they get a 1.
How awesome was it? Again, a hanging is as gentle as death comes in Westeros.
How much do we care? We're glad Lemoncloak and his associates met their end, and that The Hound sweet talked his way into killing two of them himself, even if it wasn't with his own weapon. That's a 3 for The Hound.
What does this mean for the show? The Hound's short storyline of vengeance is over, freeing him up for a more important part to play. Here's hoping he and Beric take their ass kicking out of the woods and somewhere that matters.