Leave it to The Unbeatable Squirrel Girl to make a Dr. Doom world takeover engaging after Marvel just finished up Secret Wars, the considerably delayed crossover event about Dr. Doom taking over the world. The Squirrel Girl creative team accomplishes this by playing it all for laughs, using Dr. Doom's scheme as the basis for a madcap time-travel adventure that has Doreen Green and her best friend/roommate Nancy Whitehead in the '60s plotting to stop Doom in the present.
Going to the past has allowed writer Ryan North to mine humor from the antiquated customs of the '60s, and it's opened up a bold new world of design possibilities for artist Erica Henderson and colorist Rico Renzi. The Unbeatable Squirrel Girl is a book that gets better looking with every issue, which is especially impressive considering it's one of Henderson's two monthly titles—the other being the delightful Jughead relaunch with writer Chip Zdarsky.
The two-page spread at the start of next week's The Unbeatable Squirrel Girl #4 is a striking display of Henderson's talent for rich, lively compositions, and Clayton Cowles' lettering intensifies the depth of the image with small details like having the book's logo appear behind the birds in the foreground. That's a big open layout, but the next two pages of this preview are much denser as they detail Doreen and Nancy's plot in the past, a shift that is accompanied by a brighter color palette from Renzi. The expertise of this creative team earned The Unbeatable Squirrel Girl a place on The A.V. Club's Best Comics of 2015 list, and it's refreshing to see that talent applied to a story that prioritizes humor and fun above all else.
G/O Media may get a commission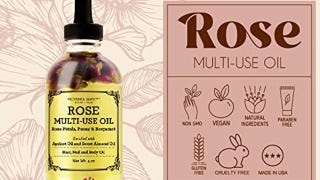 Provence Beauty Rose Multi-Use Oil