Here's what's up in the world of TV for Thursday, December 10. All times are Eastern.
Top pick
Nathan For You (Comedy Central, 10 p.m.): Though it feels like it just started, Nathan For You's third season is already drawing to a close. While parting is such sweet sorrow, we'll always have the memories (and, indeed, the episodes) of this phenomenal season of television in which Nathan has tried to do everything from create avant-garde performance art to pioneer a fitness craze to try to take down Best Buy with a little help from an alligator. For his last trick, Nathan tries to turn an ordinary man into a national hero. Our own national hero, Joshua Alston, weighs in on the finale.
Also noted
The Vampire Diaries (The CW, 8 p.m.): Christmas comes to Mystic Falls and Stefan sets off a "tragic chain of events" in The Vampire Diaries winter finale. According to the show's preview, that means a whole bunch of Santa Claus impersonators bite the dust. Good thing there's nothing like murder and mayhem to put Carrie Raisler in the holiday spirit.
G/O Media may get a commission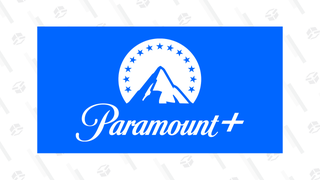 One month free
Paramount+ One-month Free Trial
The Coat Of Many Colors (NBC, 9 p.m.): Your What's On Tonight correspondent has a lot of questions about this made-for-TV Dolly Parton biopic: 1.) Why is there a made-for-TV Dolly Parton biopic? 2.) Is Alyvia Alyn Lind, the 8-year-old actress that stars in this, going to be the next Dakota Fanning? 3.) Will there be a scene in which Dolly Parton tries on a colorful coat and sings "I look handsome, I look smart, I am a walking work of art"? 4.) If not, what is the point of this movie?
Comedy Bang! Bang! (IFC, 11 p.m.): Josh Groban is the guest on Comedy Bang! Bang's holiday-themed season finale. Unfortunately, global warming has turned the Christmas set into a beach. Nevertheless, Groban finds enough holiday spirit to perform his new single "Fax Machine Santa." Good thing that's Emily L. Stephens' favorite Christmas song.
Regular Coverage
Jessica Jones (Netflix, 10 a.m.)
The Big Bang Theory (CBS, 8 p.m.)
Elementary (CBS, 10 p.m.)
TV Club Classic
Battlestar Galactica (11 a.m.): Gaius Baltar makes a tough choice in "Fragged" while Tigh deals with backlash from his declaration of martial law in "Resistance." Zack Handlen, however, is mostly just excited to crack open a cold one and enjoy a pickup game of Pyramid.
Elsewhere in TV Club
Joshua Alston interviews The Leftovers' music supervisor Liza Richardson for a brand new Cue & A. They discuss her working relationship with Damon Lindelof and Tom Perrotta and then break down her song choices for the season.
While the rest of TV Club is pretty quiet today, be sure to check out our favorite ongoing and serial comics of 2015 and read Victor Beigelman examination of Christmastime in the Harry Potter books.
What else is on?
Bones (Fox, 8 p.m.): It's a two-hour Western-themed winter finale for Bones' 11th season. What a time to be alive.
Toy Story At 20: To Infinity And Beyond (ABC, 8 p.m.): It's been 20 years since the premiere of Pixar's first film, Toy Story, changed animation forever. ABC marks the momentous occasion with this hour-long special featuring interviews with the producers, animators, designers, and cast.
Michael Bublé's Christmas In Hollywood (NBC, 8 p.m.): Apparently this Michael Bublé Christmas concert is an annual event so those who have been waiting to officially kick off the holiday season until Bublé sings a duet with Celine Dion are in luck! He's joined onstage by Ms. Dion as well as Tori Kelly and Sharon Jones and The Dap-Kings. Plus "comedy segments" feature the likes of Gigi Hadid, Kylie Jenner, Blake Shelton, Eva Longoria, Jay Leno, and William Shatner. Because nothing says Christmas like Michael Bublé and Kylie Jenner fumbling their way through sketch comedy.
Neon Joe: Werewolf Hunter (Adult Swim, 11:59 p.m.): Jon Glaser's "comedic miniseries" about a freelance werewolf hunter keeps on trucking with its second to last episode. In his pre-air review, Dennis Perkins called the show "energetically loopy," which is really all that can be asked of a show that airs at midnight on Adult Swim.
Miracle On 34th Street (AMC, 7 p.m.): "I believe, I believe, it's silly, but I believe." Natalie Wood perfectly captures childhood cynicism in this 1947 Christmas classic.
Toy Story (ABC, 9 p.m.): Right after its Toy Story retrospective, ABC airs the 1995 animated adventure. Revisit the compelling journey of Mrs. Nesbitt.
Hallmark Christmas Corner
Each week leading up to Christmas we'll highlight one of Hallmark's dumbest sounding made-for-TV holiday movies.
Just in Time for Christmas (Hallmark, 8 p.m.): "A woman faces a hard decision regarding her career and love life when she's offered an amazing job thousands of miles away from her devoted boyfriend. In order to help her decide, a magical messenger lets her visit her life three years in the future." In other words: It's every other Hallmark Christmas movie but with time travel.
College Basketball: Iowa at Iowa State (ESPN2, 7:30 p.m.): Iowa v. Iowa: Dawn Of Justice
In case you missed it
The Man In The High Castle: Scott Von Doviak reaches the seventh installment of this Amazon original series, which mercifully realized that decorating a New York subway with Nazi propaganda isn't the best viral marketing scheme.