We've all had bad job interviews—the kind where you get stuck on basic questions about the kind of work you're meant to do or the reasons why you're so passionate about pursuing a career in a field you couldn't give less of a shit about.

Not many of us, though, are likely to have our failed interviews take place on as public a stage as a Senate hearing. And yet, this is exactly what Rhode Island Senator Sheldon Whitehouse has shared in this marvelously uncomfortable clip of former US District Court judge nominee Matthew Spencer Petersen failing to adequately answer some very simple questions about the job he was inexplicably being considered for.
Watch on to understand why it isn't much of a surprise that Petersen withdrew from the nomination shortly after his appearance.

Try not to wince as Petersen, like a sad slug sprinkled with salt, wilts under the attention of people, like question-asker Senator John Kennedy, who had to assess whether he was in any way appropriate for a very important position.

"Have you ever tried a jury trial?"
"I have not."

"Civil?"

"No."

"Criminal?"

"No."

"Bench?"

"No."

"State or federal court?"

"I have not."
Kennedy, realizing that he needs to take a step back, moves on to new questions, geared at assessing a basic knowledge of federal law. At this point, Petersen becomes visibly nervous, perhaps understanding a bit too late that his nomination was, to put it charitably, slightly misguided.

G/O Media may get a commission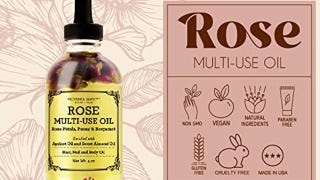 Provence Beauty Rose Multi-Use Oil
It's almost tempting to feel bad for the guy. But then you remember that it's absolutely incredible that he was even up for the position at all. And that, in his letter notifying President Trump of his withdrawal, this is the same guy who goes out with the limp excuse that he "... had hoped that my nearly two decades of public service might carry more weight than my two worst minutes on television."
Let's not even start in on the fact that the deeply embarrassing clip is, in fact, five minutes long.

[Via Digg]