Last year was the Sundance Channel's cotillion. The network came out to high society, as it were, with a collection of knockout prestige dramas. First it acquired the rights to Jane Campion's cinematic small-town crime saga Top Of The Lake, which debuted Stateside last spring. In the summer came the boutique channel's first original series, Rectify, about a death row inmate whose conviction has been overturned. And that fall saw the arrival of The Returned, a French drama about dead people apparently coming back to life and going back to their old lives. Together they brand Sundance as a home for haunted families off the beaten path, announcing the channel as a worthy competitor to the likes of AMC and HBO.
Well, it was fun while it lasted.
Building on its buzz, the channel has rebranded as SundanceTV, and on Thursday it launches its second original series, The Red Road, from creator Aaron Guzikowski. It certainly sounds like a Sundance series. Set in rural Pennsylvania, at the seat of a dispute over federal recognition of the native Lenape tribe, it begins with—you guessed it—the return of a prodigal son. In this case, it's Jason Momoa's Lenape loser Phillip Kopus, a cooler-than-thou hulk who returns to help cover up a murder and stays because he's up to something else. When he pays a visit to his mother, Marie (Tamara Tunie), he begins to bond with his younger brother, Junior (Kiowa Gordon). Investigating that same murder is local cop Harold Jensen (Martin Henderson), the patriarch of the white Jensen clan. Harold's wife, Jean (Julianne Nicholson), is a not-so-recovering alcoholic, and his oldest daughter, Rachel (Allie Gonino), plays Juliet to Junior's Romeo.
And that's just the setup. The Red Road packs on robbery and cancer and re-election campaigns. Mental illness manifests and corpses mount. Tom Sizemore shows up as Phillip's dad, saying things like, "Your mother wanted to have you aborted." And that's not even a grand revelation—that's just his version of small talk. Everyone's got something in this Lifetime Moment Of Truth cacophony. What finally ignites the powder keg is a hit-and-run accident that may or may not have been committed by Jean. She definitely hits something, but the scene is shot just ambiguously enough that there's some doubt. Besides, she's been drinking and then some; her perspective is unreliable. Nevertheless, that's what brings Phillip and Harold together. Phillip offers to make sure his people, including alleged witnesses, say the right things about the hit-and-run in exchange for Harold looking the other way on his various illicit activities. Yes, The Red Road is a show about a cop bending the rules and a criminal with a code.
Creator Guzikowski is the writer behind the film Prisoners, another macho-melo about two families testing their moral mettle in the face of heinous crime. But where Prisoners takes its time living in the world, laying out its relationships, and packing on details, The Red Road simply asserts its importance. Characters say things like "Where is he?" and "He come to visit you?" and "She's sleeping." They never name anyone. They prefer the loaded phrasing because this is all very serious and mysterious. That is, the backwoods intrigue and the grave mood are achieved not through grounding details and eccentricity, but by portent. Some scenes are such slow, ambiguous dialogues that they recall the heyday of Audrina and Justin Bobby.
G/O Media may get a commission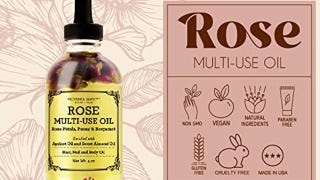 Provence Beauty Rose Multi-Use Oil
Most of the burden rests on the mountainous shoulders of Jason Momoa, who has such charisma that in Game Of Thrones, he turns the Khaleesi's origin story into one of the most moving romances almost entirely through physicality. The way he maneuvers his body is one of the grace notes in The Red Road. He leans back in a chair or rests his arms on a table to make himself more approachable. He's so casual he lifts a drink with two fingers or takes a moment to lick his hands before answering a waitress. That way, when it comes time for him to mean whatever it is he's doing, all it takes is for him to straighten out his spine and put on that dare of a smirk.
The pilot is directed by James Gray, a director known for depicting minutiae that snowball into operatic family tragedies. So why is it so bereft of those details? Why is Momoa introduced in a couple of blurry shots of Phillip approaching the camera through the woods during a Lenape dance, gradually coming into focus like it's a cheesy country video? There is one beautiful sequence around the time of the hit-and-run: Deputy Harold pays a visit to Marie, looking for his wife or his daughter or both. She keeps her door shut, speaking through the screen, and the result is that their faces seem to emerge through this thick, rigid fog. The two family anchors actually connect for a moment. And the fourth episode, directed by Lodge Kerrigan, has several vivid, powerful scenes. But that means sitting through the first three.
Indeed, by the fourth episode, The Red Road begins to cohere. The drama begins to look less like a Rube Goldberg device with all the random parts aligning and more like a dream where all the various issues and incidents contribute to a psychic portrait. The effect, true to Sundance, is haunting. The dead begin to resurface. Children repeat their parents' mistakes. It's intriguing for a moment. But then you remember that all of this really has happened before—and you see the distance from Top Of The Lake to here.