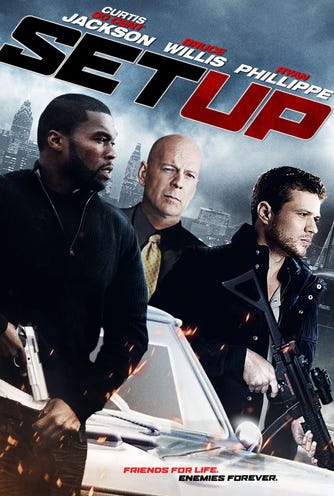 50 Cent (Sonny)Bruce Willis (Biggs)Ryan Phillippe (Vincent Long)Rory Markham (Markus)Jenna Dewan (Mia)Brett Granstaff (Dave Hall)Randy Couture (Petey)Susie Abromeit (Valerie)Ron Turner (Tony)James Remar (William Long)Jay Karnes (Russell)Shaun Toub (Roth)Will Yun Lee (Joey)Ralph Lister (Professor)Alex Safi (Frank)Omar J. Dorsey (G Money)Rich Komenich (Saunders)D.J. Howard (Priest)
A group of friends become involved in a potentially deadly diamond heist.
A periodic check-in on what's going on in the world of movies that didn't make it to theaters.