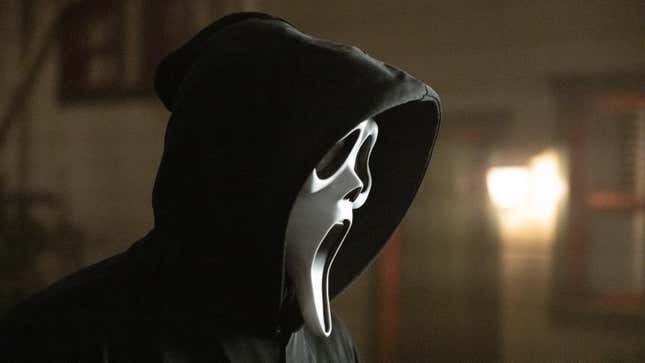 The last time we ventured into the town limits of Woodsboro, California was 10 years ago when, in Scream 4, perpetual survivor Sidney Prescott once again escaped a gruesome death. Now, the Ghostface Killer returns to target a fresh crop of teens in the frustratingly titled Scream, the fifth entry in the slasher franchise (and which has the same name of the first).
Directed by Matt Bettinelli-Olpin and Tyler Gillett, Scream is the first in the series without director Wes Craven, who died in 2015, at the helm. But screenwriter Kevin Williamson, who penned the scripts for Scream, Scream 2, and Scream 4, serves as executive producer.
In a franchise with 42 kills—39, if you don't count the ones in the meta Stab universe—it's easy to lose track of who's who, what happened, and who's still in the game, so we've put together this guide to catch you up. Note that we'll be discussing the endings of multiple Scream movies—you kind of have to, to get current on the plot—so spoilers abound if you click on. Do you like scary movies?