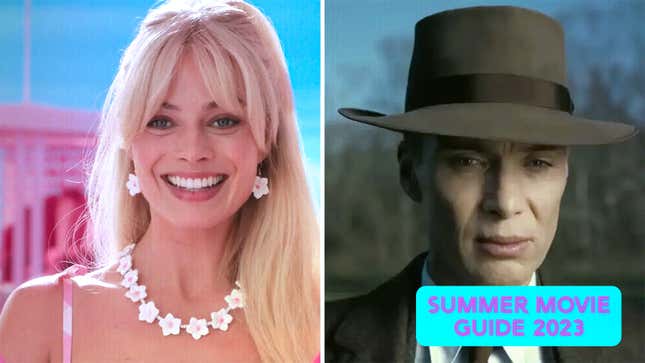 Imagine it's July 21, 2023. You and your friends decide to spend Friday night at the movies, and you want to see something opening that day. You walk up to the box office (or open an app) and settle on a ticket for the next screening of ... Barbie? Oppenheimer? Which will it be? Though we're still three months out, you may have already made up your mind. What does your choice say about you as a consumer of modern pop culture? Are you a Barbie person? Or are you an Oppenheimer person? Can one be both?

David Gordon Green on where "Halloween" goes from here
Despite what you may have heard about Tom Cruise or James Cameron saving movie theaters last year, we still have a ways to go before the rate of theatrical releases returns to pre-pandemic norms. In 2022 there were 449 movies released in cinemas, which sounds like a lot until you compare it to the 792 movies released in 2019 (per Statista). Fewer movies means less competition at the box office, so it's been a while since we've had two major openings of this scale on the same day. It's even more interesting when the films are so diametrically opposed. The dichotomy between Barbie and Oppenheimer would exist even if they weren't scheduled to open opposite each other on July 21, but with the two of them going head to head, we can't help but compare and contrast.

So how do these potential juggernauts stack up? You don't need us to tell you the difference between a musical fantasy based on a fashion doll and a biopic about the man who created the atom bomb. Obviously. But we're going to dive into the complexities of each project (at least, as much as we know so far) and see what makes them compelling anyway, because that's what we do for fun here at The A.V. Club.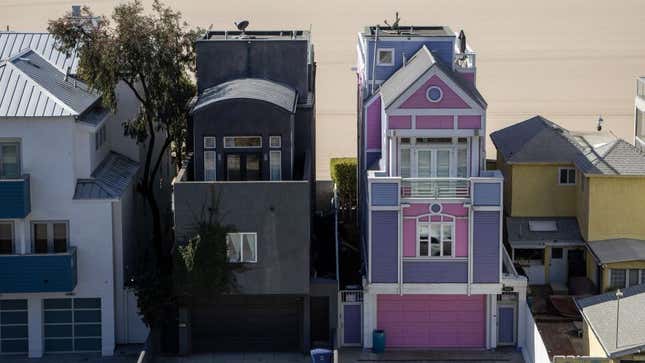 Visual style: Minimal-maximalism meets maximal-minimalism
Based on the trailers and some early footage, which is all we have to go on at this point, the styles of these films couldn't be any more different. Coincidentally, neither of them sticks to one particular aesthetic for the entire film.

Margot Robbie's Barbie begins her journey of self discovery in the busy, plastic-fantastic world of Barbie Land. It's candy coated in bright pastels, just like the toys that inspired it. Later, she travels to the real world, which looks just like our world, albeit with some subtle, stylistic flourishes. Director Greta Gerwig gives us that wide range in order to visually highlight Barbie's inner struggle between the rigid perfection she's used to and the imperfection that gives life meaning.

Christopher Nolan, on the other hand, took a more technical approach to Oppenheimer, switching back and forth between muted color and black-and-white sequences. This will actually be the first film ever to use IMAX black-and-white analog photography. Nolan famously prefers that audiences see his films on the biggest screen possible, and to justify that he often shoots in the largest format available. That doesn't mean he fills every corner of each frame with images, though. He draws your focus exactly where he wants it to be, composing shots that are stark and naturalistic. His inspiration comes from documentaries, film noir, and cinema verité. If the scale of Oppenheimer is on par with the rest of Nolan's oeuvre, and it certainly looks to be, audiences are in for quite a spectacle.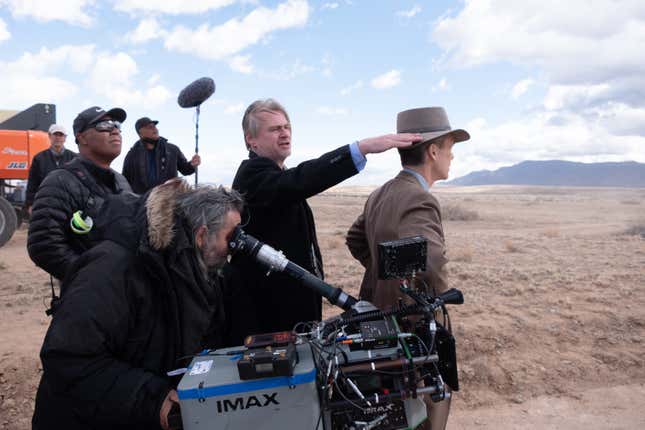 Theme and tone: She's everything. He's the destroyer of worlds.
One of these films has a main character grappling with the concept of death. The other is Oppenheimer.

Seriously, though, Barbie may turn out to be deeper and more subversive than fans are expecting—thanks to a screenplay by Gerwig and Noah Baumbach, her partner in writing and real life. But we still anticipate it will come out ahead of Oppenheimer on the feel-good meter. It is a comedy, after all. There are musical numbers. There's no way it's going to be bleaker than a film about the devastating repercussions of the Manhattan Project. Not a lot of laughs there.
Are you looking to walk out of the theater humming a tune? See Barbie. Would you rather marvel at the power of the moving image, even if it comes with a side of crushing gloom for the future of the human race? Then Oppenheimer's probably the one for you.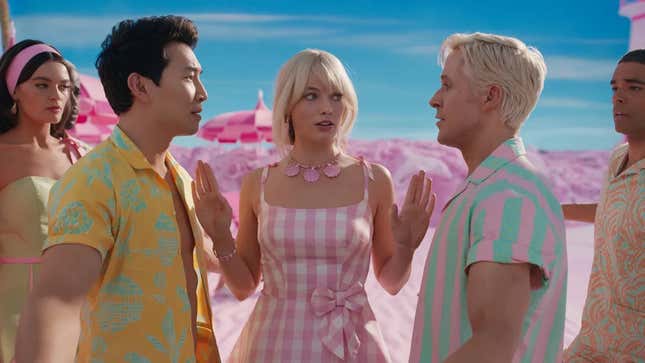 Cast: The cool kids, the smart kids, and the cool smart kids
The casting directors for both of these films—Lucy Bevan and Allison Jones for Barbie, John Papsidera for Oppenheimer—went all out. When you have directors like Gerwig and Nolan, who everyone in Hollywood wants to work for, it's not that hard getting big names on board. No other films this summer can compare to the combined star power here. And we don't even know if there are any uncredited cameos. Just take a look at these cast lists.

The cast of Barbie includes: Margot Robbie, Ryan Gosling, America Ferrera, Kate McKinnon, Issa Rae, Hari Nef, Alexandra Shipp, Michael Cera, Helen Mirren, Sharon Rooney, John Cena, Kingsley Ben-Adir, Simu Liu, Ariana Greenblatt, Dua Lipa, Ncuti Gatwa, Nicola Coughlan, Emerald Fennell, and Will Ferrell.

The cast of Oppenheimer includes: Cillian Murphy, Emily Blunt, Matt Damon, Robert Downey Jr., Florence Pugh, Alden Ehrenreich, Gary Oldman, Josh Hartnett, David Dastmalchian, Jack Quaid, Rami Malek, Kenneth Branagh, Tony Goldwyn, and Benny Safdie.

There are Oscar-winning actors and filmmakers, comedians, superheroes, knights, dames, musicians, and cultural innovators on these lists. If you can't call yourself a fan of any of these people, what are you even doing on this pop-culture website?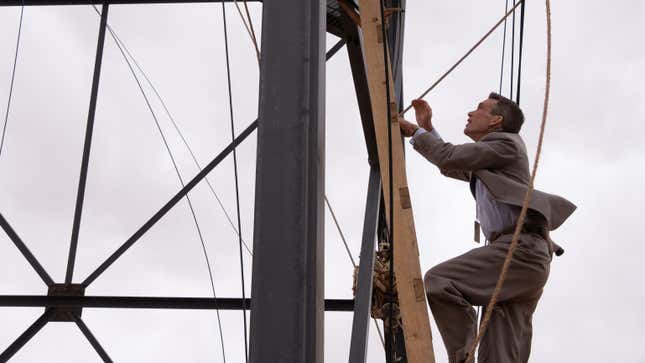 Runtime: What's your time worth?
When we're taking into account everything that goes into making a choice to see one film over another, we have to include run time. It shouldn't matter how long it takes for a filmmaker to tell whatever story they want to tell, but it does. It's great to take in a lengthy screening, when we have the time. That's not always the case, though. Knowing we can be in and out of the theater in just over two hours can make a difference. And hey, even if runtime isn't something you take into consideration when you go to the movies, but it's always better having the information handy. Here are the running times for these two releases (not including pre-show ads, previews, and trailers, of course).
Barbie: 1 hour, 40 minutes
Oppenheimer: 2 hours, 30 minutes
Final verdict: Think pink or big bang?
Scheduling these two films on the same weekend was a provocative bit of counter-programming by the studios, but if you look at them from the standpoint of a movie fan, what stands out most isn't their differences, but all the things they have in common. They're both strong statements that reflect the talents of their accomplished directors and cast, and although they offer different theatrical experiences, they're both great examples of all the things that bring us to the cinema in the first place. They even both have one word titles named for the main characters.
If we had to pick one with more mass pop-culture appeal, we'd go with Barbie, but there's also room for Oppenheimer to find an audience among fans of history, thoughtful storytelling, and Nolan's previous work. We wouldn't be surprised if moviegoers make it a point to see both of them opening weekend, or maybe even make it a good, old-fashioned double feature. Now that's how you save the theater business.