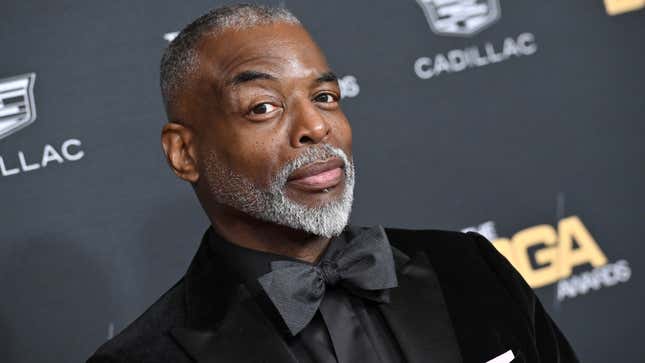 Back in 2021, the idea that LeVar Burton might follow in the late Alex Trebek's giant footsteps as Jeopardy host was much more than a whisper. A dedicated fan campaign championed Burton as the perfect choice for the slot, and he even tried his hand at guest hosting for a brief stint. Even Burton admits it felt like everything was falling into place—until he ultimately lost out on the gig. Despite his disappointment, Burton now looks back at the snub as a sort of subliminal message, and an experience that taught him "the perfect nature of all things."
"It really cemented to me that everything happens to me for a reason, right?" Burton tells The A.V. Club's own Drew Gillis in a new interview. "Because I thought that I had a really good shot at getting the job. What I didn't know at the time was that it really wasn't an audition."
Burton has shared a similar sentiment before, although he's diplomatic enough not to name Mike Richards, the executive producer instrumental in the hosting search who was ultimately, if briefly, selected at the end of a long trial period. (Richards ultimately lost the job as well; three weeks after he was announced as the new host, Sony doubled back hard, stating that Richards would leave the show altogether amid "disruption and internal difficulties." Ken Jennings and Mayim Bialik took over as co-hosts in September 2021.)
"The executive producer, the man who was hired to teach me how to play the game, who said he didn't want the job but his job was to help them find the right person for the job, that person gave themselves the job," Burton recalls. "I was disappointed, I'm not gonna lie. I had to really sit down and try to figure out: so what, what happened here? What went wrong?"
Burton says his period of woeful soul-searching, however, only lasted until the phone started to ring. All of a sudden, the serendipity of life; Burton got a call to host the Grammys pre-show, and then the Scripps National Spelling Bee. Soon enough, he says, Hasbro and E1 Entertainment called him with another idea: a television game show based on the beloved board game "Trivial Pursuit," with Burton as host.
G/O Media may get a commission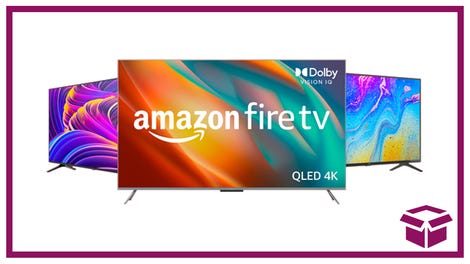 Ooh. stunning.
New Amazon Fire TVs
"I think sometimes in life we need to be willing to sit in the discomfort of things, before you get to the reason, before you get to the goodie," Burton says. "And sometimes just being willing to be uncomfortable is the purpose. Because the gift is on the other side."
Beyond Burton's aforementioned post-Jeopardy gigs, part of that gift has been the chance to serve as an executive producer on the new documentary The Right To Read. Directed by Jenny Mackenzie, the film chronicles the American literacy crisis through the stories of an NAACP activist, an Oakland teacher, and two families navigating access to literacy education. It's an issue that the long-time Reading Rainbow star calls "right in his sweet spot," and one he hopes will leave audiences both "inspired" and "fired up" to make a change.
"This is an all-hands-on-deck emergency, because a child, if they don't reach their level of reading proficiency by the time they're in the fourth grade, chances are they will not graduate high school," Burton explains. "You cannot reach your most full potential in life unless you are literate in at least one language. That's a national crisis."
The Right To Read is free to stream here until March 9.