Here's what's happening in the world of television for Friday, February 8 and Saturday, February 9. All times are Eastern.

Top picks
One Day At A Time (Netflix, Friday): After much social media campaigning, critical acclaim, and an open letter from the National Hispanic Media Coalition, the Alvarez family is returning to our screens to fill our homes with laughter. With its first two seasons, One Day At A Time revitalized both the premise of the original CBS show and the multi-cam technique showrunners had all but abandoned. One warm, funny episode at a time, the series has come into its own, delving into difficult topics like mental illness, sexism, homophobia, racism, PTSD, and immigration when other shows using the same format mostly shy away from such bold, timely choices.
The show's momentum bodes well for season three, which guest-stars co-creator, executive producer, and co-showrunner Gloria Calderon Kellett as a love interest for Victor (James Martinez), as well as Gloria Estefan as Lydia's (Rita Moreno) younger sister/nemesis. Danette Chavez will be on hand to share her thoughts.
Big Mouth: My Furry Valentine (Netflix, Friday): Big Mouth thrives in a place of sweaty, itchy discomfort, having chosen for its setting a middle school— the most natural breeding ground of longing, shame, resentment, dread, confusion, embarrassment, and insecurity. Now, in this two-part holiday special, Nick, Andrew, and friends are gearing up for the middle school of all holidays: Valentine's Day. It's a fitting choice for a third season appetizer, as the pressures of the day draw upon pubescent angst more than any other holiday. As is to be expected from this particularly fast-paced show, the writers cram a lot of plot, laughs, musical numbers, and surprisingly touching moments into 45 minutes, making it a genuinely satisfying offering to tide you over until season three picks up. Maggie Donahue has the review.
Regular coverage
RuPaul's Drag Race All Stars (VH1, Friday, 8 p.m.)
Crazy Ex-Girlfriend (The CW, Friday, 9 p.m.)
Saturday Night Live (NBC, Saturday, 11:30 p.m.)
G/O Media may get a commission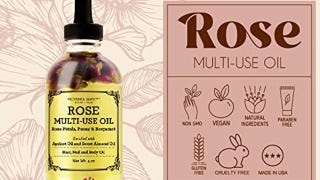 Provence Beauty Rose Multi-Use Oil
Wild card
Pen15 (Hulu, Friday): The year is 2000. The setting, middle school. Maya (Man Seeking Woman's Maya Erskine) and Anna (Man Seeking Woman's Anna Konkle) walk the halls as awkward, brace-faced 13-year-old versions of themselves, surrounded by real-life 13-year-olds. Naturally, they stick out like sore thumbs, recalling the distinctly painful position of feeing like an outcast in middle school. Per a press release, Pen15 (pronounced "pen fifteen" rather than "penis," allegedly) is "middle school as it really happened," a mess of drugs, crushes, fears of inadequacy, aspirational social climbing, burnt CDs, AIM chatrooms, sleepovers, and a highly anticipated school dance. While Pen15 does sound a helluva lot like Big Mouth, it remains to be seen whether this concept can be successfully (and ethically) pulled off in a live action series. In her review, Danette Chavez wrote that the show takes time to develop into "emotionally resonant storytelling," reaching a high-water mark in the sixth episode, a "perfect blend of poor planning and good intentions [that] feels like a lost entry in Strangers With Candy."