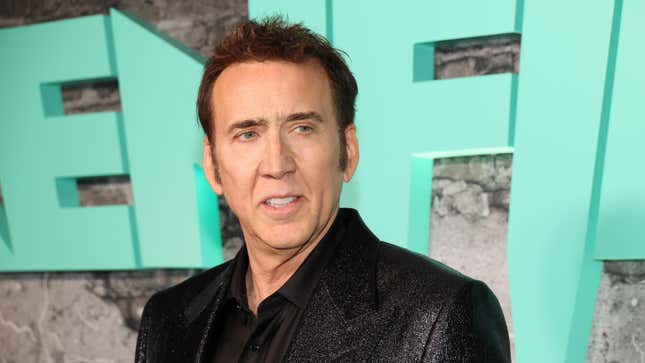 Although there was plenty of conversation, about a variety of topics adjacent to it, before Andy Muschetti's Flash movie hit theaters—Ezra Miller, the death of the "Snyderverse," Ezra Miller, Michael Keaton, all the stuff that happened with Ezra Miller over the last couple of years—the conversation after the movie debuted tended to zero in on one very distracting portion: The cameos.
Ezra Miller may still return to the DCU
If you've seen the film (or just the hubbub around it online) you know what we're talking about: The moment, late in the film, when Barry Allen ventures out into the multiverse, which, as it turns out, is full of other Warner Bros.-owned superhero projects. The most distracting moment of the sequence, by far, was the one featuring the late Christopher Reeve, teamed up (in not wholly convincing CGI form) with Helen Slater's Supergirl to stare at a big space hole for several seconds. But almost as odd was a different superhero "What might have been?": A quick homage to Nicolas Cage's never-made Superman Lives, with a Con-Air-haired Cage appearing as Kal-El, fighting that giant spider that Kevin Smith is always talking about when he discusses his aborted time on the movie.
And while Reeve, obviously, can't comment on his inclusion in the film, Cage can. And, honestly, he sounds pretty okay with it, which is something of a relief. "Well, I was glad I didn't blink," he told USA Today in a recent interview, pegged to his new film Sympathy For The Devil. "For me, it was the feeling of being actualized. Even that look for that particular character, finally seeing it on screen, was satisfying. But as I said, it's quick." Cage went on to add that, "If you really wanted to know what I was going do with that character, look at my performance in City Of Angels." The actor explained that he was already trying to get into the Clark Kent mindset while filming the 1998 supernatural drama, and that the "alien otherness" he exhibited as an angel would have been a big part of his Kal-El.
Although Superman Lives famously didn't, Flash isn't the first time Cage has actually gotten to play the part: He voiced Superman in 2018's (very funny) Teen Titans Go To The Movies. Meanwhile, Smith made his own comments about the Flash scene, admitting to Rolling Stone that "Goddammit, [the giant spider] would have worked."