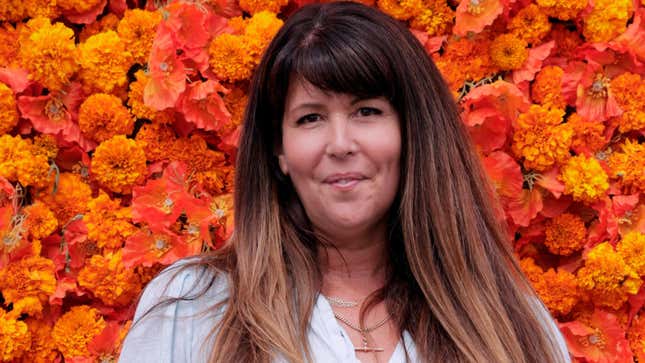 Try to act surprised when you read any of the following information: That Star Wars movie that Patty Jenkins was working on, the one that guy pulled from the schedule in September before getting a new chance at life after Jenkins walked away from the Wonder Woman series, is apparently "no longer in active development" at Lucasfilm. Who could've possibly seen that coming. Also: A Star Wars movie being developed by Marvel Studios boss Kevin Feige has also been shelved, which no one ever could have predicted.
We don't know anything about Feige's project, other than the fact that he's a big Star Wars fan and always wanted to do something with that universe before her became exclusively the Marvel guy, but Jenkins' movie was reportedly going to be about X-Wing dogfighting and would've been called Rogue Squadron. Jenkins had maintained that it was going to be a very personal film for her, since her father was a fighter pilot and she always wanted to honor that in some way, so perhaps the project will find some way to live on someday.
This all comes from Variety, which also notes that Taika Waititi's Star Wars movie is apparently still on. But, in a surprising twist that is just as surprising as all of the other twists in this news story, he's apparently going to give himself a role in it ("similar in prominence" to his supporting appearance in Jojo Rabbit). This would be the 1,000th time Waititi has given himself a role in a thing he wrote or directed or produced, and it's great news for people who like it when a wacky character with a New Zealand accent shows up and takes over the story for a few minutes.
We're not complaining. If anything, we're happy for him. He likes writing stuff and then appearing in the stuff he writes. We're just saying that it's not surprising. After all, it has happened literally 1,000 times before. (And no, we don't mean literally literally, we mean it figuratively for emphasis.)
So, to recap: A Star Wars movie that would've been made by a guy with a very demanding regular job is not happening, a Star Wars movie that seemed troubled to begin with is not happening, and also Taika Waititi is going to write himself a role in a thing he's making. The sky is blue, the Pope is Catholic, bears shit in the woods, etc.