Something Weird Video has been doing the dark lord's work since 1990, distributing all the best (and worst) exploitation movies from the '60s and '70s and treating them with more respect than most of them deserve. Now, the Alamo Drafthouse's American Genre Film Archive (the largest non-profit genre film archive in the world) is joining forces with Something Weird, and the duo has just announced the first wave of Something Weird titles to receive new 4k digital transfers and distribution to home video and select theaters in 2017.
First among the titles is 1971's The Zodiac Killer, which screened at this year's Fantastic Fest. The film, made by a California business man in hopes of catching the actual Zodiac Killer, is a sleazy slasher tale featuring a character named Grover who gives Donald Trump a run for his money in the misogyny and awful hair departments.
Also on the agenda is the basic witch's favorite documentary, Satanis, The Devil's Mass, which takes a look into Anton LaVey's Church Of Satan; She-Mob, which features a gang of lesbian inmates escaping from prison and getting involved in a kidnapping plot; and Fleshpot On 42nd Street, from Nicolas Winding Refn favorite Andy Milligan.
Each home-video release will feature the main film and a B-side bonus feature as well as a special features including trailers, shorts, and commentaries from the filmmakers, genre favorite Frank Henenlotter, and Something Weird head honcho Lisa Petrucci.
G/O Media may get a commission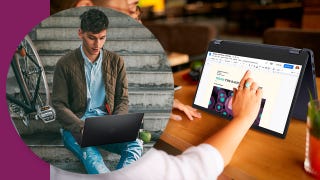 Ends August 15
Best Buy Anniversary Sale 2022
Ends August 15
Best Buy has a number of different promotions happening all for its Anniversary Sales Event. Laptops, tablets, TVs, you names it. Whether you're heading back to school or just trying to fill your home with some new tech, there is something here on sale that you've likely been waiting for.
"Our mission hasn't changed, it has evolved," AGFA Director Joe Ziemba explains in a press release. "AGFA will always be dedicated to preserving and sharing 35mm film prints, but by scanning these fragile elements and distributing them as new digital transfers, we are making the movies more accessible than ever." With the recent passing of exploitation luminaries H.G Lewis and Ted V. Mikels, grindhouse fans need Something Weird more than ever.