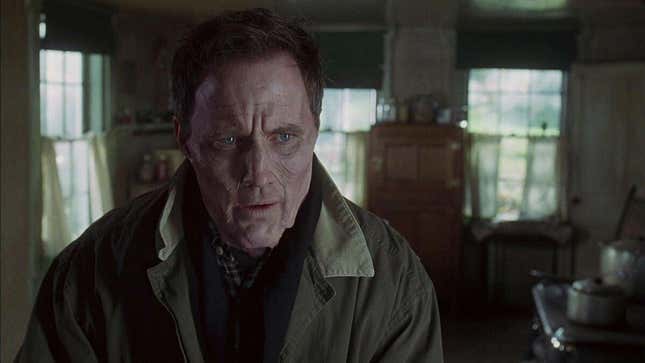 Maine doesn't have many celebrities, so when someone makes it on a national scale, it's a big deal. Anna Kendrick, Patrick Dempsey, and Judd Nelson all come to mind, but the Pine Tree State's favorite son is Stephen King. When I moved to Maine at the age of 8, I immediately came to know that state as an idyllically creepy—if often fictional—backdrop for King's terrors. There is no real Chamberlain of Carrie, nor a Derry of It, nor a Castle Rock. But there is an Old Orchard Beach; it features in King's novel and film adaptation Thinner, and I grew up there.

Unauthorized Anthony Bourdain biography sparks controversy
Old Orchard Beach (affectionately dubbed OOB by locals and repeat tourists) is a small town and a fecund, if unused, movie locale. In the off-season, from Indigenous Peoples' Day until Memorial Day, there are about nine thousand residents; in the summer months, the population balloons north of 75 thousand. In season, the Amtrak Downeaster connects Boston to the town, where visitors can take in the beachfront amusement park Palace Playland and the neighboring arcade and pier under Thursday night fireworks. Other than a delirious, carnivalesque track bearing the town's name by The Magnetic Fields, King is the only person I know of who has used the setting on this scale.
But our single shot at fame is a disappointing one. Thinner is, frankly, not good. (I'll give the novel, published under King's pen name Richard Bachman the benefit of the doubt and hope it's a bit better; I haven't read it.) The story follows Billy Heck (Robert John Burke), an overweight Connecticut lawyer who accidentally runs over an elderly Romani woman while receiving oral sex from his wife. When he's acquitted in court, the woman's husband Tadzu (Michael Constantine) curses him to rapidly lose weight until he wastes away to nothing. Billy employs the help of mob boss and one-time client Richie "The Hammer" Ginelli (Joe Mantegna) to help find the Romani group and intimidate them into reversing the curse.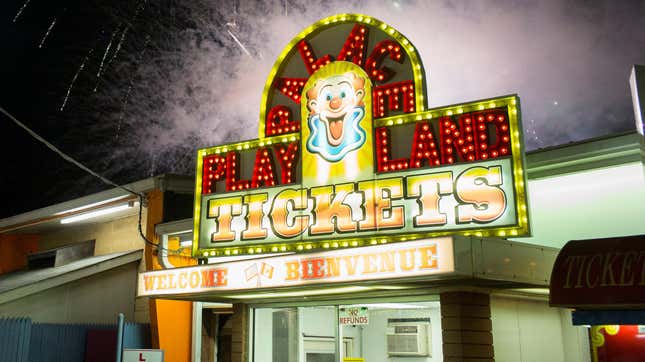 Old Orchard Beach comes into play about halfway through the movie. Billy follows the Roma up the New England coast (they stop, hilariously and bafflingly in Braintree and Milford, Massachusetts) to try to find them before it's too late. He ultimately meets them in a Palace Playland stand-in; the sequence was actually filmed in the not-particularly-close Belfast Landing, but the words "Old Orchard Beach" appear on an in-movie poster revealing their location. I can tell from looking at it that it isn't really OOB, but since the film labels it as such, it is. It's not a good fictional depiction of my hometown, but it is basically the only one.

Thinner isn't a particularly good fictional depiction of anything, though. The production quality is slightly above that of a Goosebumps episode and the school pageant performance style of the supporting cast only occasionally succeeds on a camp level. And while King has always leaned into stock characters and tropes—Carrie and Misery both go for a bible-thumping villain, for example—that is practically all there is in Thinner.
The point of this article is not to "cancel" a 27-year-0ld movie that no one was really talking about, but it's impossible to ignore the fact that centering a movie on a "Gypsy curse" was a bad idea in 1996 and has only gotten worse with time. Decent depictions of Romani people are few and far between; a 2017 op-ed in The Guardian decried these stereotypes as "cinema's last acceptable bigotry." The term "gypsy" itself—what the characters in Thinner are exclusively referred to as—is widely considered a slur today. I'll admit I'm a little out of my depth on this conversation; Billy is taunted as "the white man from town" in the movie, and that's pretty much what I am here. But it doesn't take a film degree to see that depicting a minority as mystical and driven only by vengeance is a bit dehumanizing.
Honestly, it's hard for me to even enjoy the campy, cheesy part of this movie with this context, especially when King has so many other Maine-centric options to choose from. Maybe Thinner is simply a B movie better left in the past. I live in New York now; I see my immediate environment depicted in media constantly. But for a long time, Thinner was the one example. I know people from my hometown who still talk about it, people for whom the movie means a lot, and I can't begrudge them for that. But thinking about it this much has only left me feeling kind of gross. I'm sure that's what King wanted, but I don't think he meant it this way. Maybe, someday, Old Orchard Beach can have a movie to feel prouder of. But as long as Max keeps it on its shelves, we'll have Thinner.