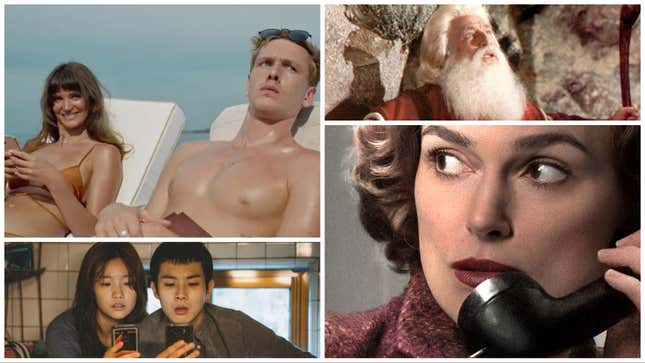 Hulu, like all streaming services, adds and loses titles every month. If you see something that you want to stream, don't assume that it will still be there two weeks or months later when you get around to it. It may hop over to another streaming service like Netflix or Amazon Prime for a few months, or it may disappear from streaming altogether for an indeterminate amount of time. The lesson here? Stream 'em while they're hot!

You will want to jump into spring and check out the Oscar-nominated black comedy Triangle Of Sadness about a cruise that goes horribly wrong. We're including that English-language debut by director Ruben Östlund in our look at the best films currently available on Hulu, which remains a great resource for couch potatoes seeking cinematic greatness. From Oscar Best Picture winners like Parasite to horror hits Memories Of Murder or Titane to the Hulu Original Boston Strangler starring Keira Knightley, there's truly something for everyone. Read on for Hulu's best movies, and The A.V. Club's thoughts on each.
This list was updated on March 18, 2023.