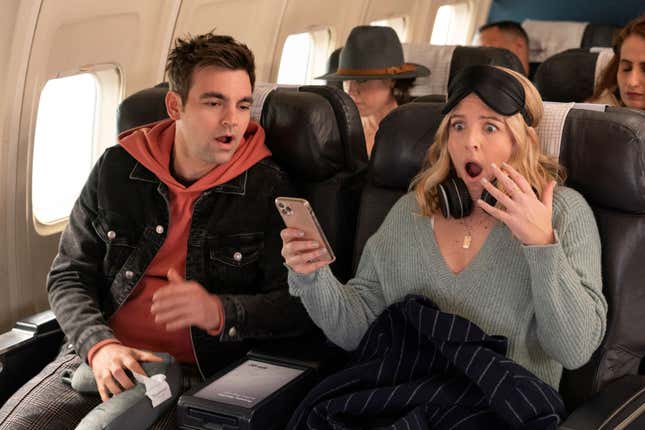 It's a good day to stan Chase Dreams: The Other Two returns to HBO Max for its third season on May 4.

In a first look for the new season in Vanity Fair, co-creator Sarah Schneider teases, "This is definitely our most ambitious season so far... We just take a lot of big swings and try a lot of big premises, because we as writers don't want to be bored."
When we last left the Dubeks, it was March 2020 and they were on the precipice of getting everything they ever wanted. Brooke, Chase, Pat, and Streeter were enjoying some much-needed time off on some warm island, while Carey was finally about to shoot a role in his first movie Night Nurse on March 13.
Of course, we all know what happened, the Schnieder and her co-creator Chris Kelly have no interest in rehashing the early days of Covid-19 and the lockdowns that came with them. "We did just skip right the hell over that," Kelly tells the outlet, while allowing that the pandemic will still affect the characters, just as it has affected every person on the planet.
G/O Media may get a commission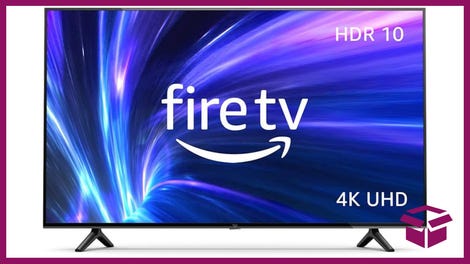 42% Off
Amazon Fire TV 50" 4K Smart TV
"Our show is so grounded in what feels real and current. We didn't want to make a show that completely ignored our current situation and the ongoing effects of living through a global pandemic," Kelly continues. "We are three years in the future, but all of our characters have been impacted in some way by what we've all gone through. And we just tried to explore different funny routes that that would take them." While the new episodes are still weeks away, VF promises storylines about the Dubeks, now years into their fame, experiencing new but familiar humiliations, and Chase Dreams turning 18 and making the leap from child to adult star.
Of course, the recent, er, troubles experienced by Warner Bros. Discovery may have raised concerns for fans about the fate of the series, but Kelly and Schneider assure that it had little bearing on their process for this season. "We're just kind of doing our own thing," Kelly explains. "We hear the things about HBO and HBO Max and stuff, but we just sort of keep working and keep making the show. I guess it's sort of a separate thing." Hopefully, it stays a second thing for as long as this crew wants to keep making this show. 
The first two seasons of The Other Two are now streaming on HBO Max.