Welcome back to AVQ&A, where we throw out a question for discussion among the staff and readers. Consider this a prompt to compare notes on your interface with pop culture, to reveal your embarrassing tastes and experiences, and to ponder how our diverse lives all led us to convene here together. Got a question you'd like us and the readers to answer? Email us at avcqa@theonion.com.
Today's question is a yearly tradition: What's your favorite song of 2015?
Marah Eakin
I've liked a lot of songs this year, including basically everything Kanye West and Adele have released. And while I could go with something by Bully or Tobias Jesso Jr. and keep some indie cred, I've got to say the song I've actually enjoyed the most this year is Kacey Musgraves' "Biscuits." A silly little ditty about minding your own business, "Biscuits" could be a classic Dolly Parton tune, if only it didn't evoke a good deal of weed imagery. In spite of (and because of) that, I love it all the same. I find myself happily singing the damn thing at least once a day, and if that's not an argument for my pure, unfettered love of a single, well, then, I don't know what is.

A.A. Dowd
There's a part of me that's still waiting for Sufjan Stevens to bust out the horns again, reunite the Illinoisemakers, and make another chamber-pop masterpiece like the one he dropped a decade ago. The rest of me, though, is just focused on not losing my composure every time I listen to his latest, the intensely personal Carrie & Lowell. A concept album about Suf's relationship with his late mother and his stepfather, it's painfully confessional songwriting from an artist who's traditionally slipped autobiographical scraps into otherwise fictional story-songs. The highlight of the record—and indeed, my favorite song of the year, if one can call something so deeply, crushingly sad a "favorite"—is "The Fourth Of July," in which Sufjan says goodbye to his dying mother. Stevens creates a dialogue between himself and the parent who walked out on him decades earlier—the first and last verses are from his perspective, the middle from hers—while wrapping the tender deathbed exchange in a blanket of melancholy electronica. It's so beautiful and wrenching ("I'm sorry I left, but it was for the best, though it never felt right") that I rarely ever listen to it in public, out of fear of crying in front of strangers. If Sufjan keeps churning out heartbreakers like this, he can leave the state maps and butterfly costumes in storage.

G/O Media may get a commission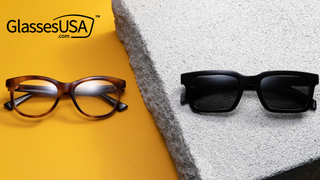 60% off frames
GlassesUSA.com Back to School Sales
Kyle Ryan
It may seem implausible to deem something I heard for the first time only weeks ago "the song of the year," but sometimes a song stops you in your tracks and becomes an obsession. That's what happened when I encountered "Flesh Without Blood" by Grimes. My knowledge of Grimes is limited, but I associated her music with something stranger than what is a fairly straightforward post-punk banger. Anchored by a hooky bass line (which follows one of the most common progressions in pop music) and standard rock/dance beat, "Flesh Without Blood" also makes its meaning plain, as Grimes reflects on a moribund relationship: "Baby, believe me / And you had every chance / You destroyed everything that you know / Uncontrollable / If you don't need me / Just let me go." That's not to dismiss the greatness of "Flesh Without Blood" for its simplicity. For one, it's not that simple—Grimes builds on that framework—and two, you can't argue with what works. I could pretty much listen to this song on a loop all day. No other one I encountered in 2015 got its hooks in me so profoundly.

William Hughes
Steven Universe had a great year, deepening its mythology, shading its characters, and, most importantly—for the purposes of this question, anyway—adding a number of new songs to its musical repertoire. The best of these, "Stronger Than You," is so good that I'm picking it as my song of the year, with the performance by voice actor, rapper, and singer Estelle more than earning the nod. The context of the song is a little complicated—basically, the singer, Garnet, is a magical fusion, formed from the relationship between two other members of the alien Crystal Gems—but the emotions are perfectly clear. This is a love song, in the truest sense; not a bland acknowledgment of its existence, but an ode to its enduring strength, as Garnet—a self-described "conversation" between her united parts—lays the smack down without missing a beat.

David Anthony
Julien Baker pulled a coup on my year-end list. Though her debut album wasn't released until the end of October, Sprained Ankle quickly hurdled past everything everything else I'd loved this year to secure the No. 1 spot on my list. Like many other records described here, it's a real heartbreaker, but there's a beautiful calm that comes with all that pain. While my favorite track on the album seems to shift on nearly every listen, the one that I find myself singing most is "Something," a song full of desperate longing, crushing regret, and a total lack of self-compassion. When Baker cracks herself open during the song's climax, roaring that she "Can't think of anyone else," the song ends up reminding me of how there's no album I reach for as often as this one.

Alex McCown
While I spent most of 2015 fairly confident nothing was going to topple The Go! Team's "The Art Of Getting By (Song For Heaven's Gate)"—my mid-year selection for most perfect pop song—the past month saw it slowly overtaken by a completely different type of pop gem. Laura Marling's "Short Movie," the title track from her album of the same name, has steadily grown on me, revealing new layers and meanings with every subsequent listen. (And that's a lot of layers, because I've probably listened to the goddamn thing ten thousand times by now.) This has been a crazy year, and Marling's slowly building track, all acoustic guitar and her searching, restless voice, gives expression to that craziness, standing in for the far greater insanity of life itself. "It's a short fucking movie, man," she sings, and I doubt I've ever heard a more accurate mantra.

Randall Colburn
This was the year I rekindled my childhood love of professional wrestling, so it's no surprise I marked out hard for the Mountain Goats' wrestling-centric Beat The Champ. And while, yes, all the songs revolve around the squared circle, the album's no throwaway gimmick. In fact, it finds frontman John Darnielle doing what he does best: excavating wells of empathy from oft-ignored subjects. He did it for meth addicts, organ harvesters, and Grendel's mother, and here he does it for professional wrestlers. Clearly a fan himself, Darnielle dives deep into the innate tragedy that surrounds most legacy wrestlers—the loneliness, injury, and displacement—resulting in sensitive, deeply felt odes to muscled dudes in spandex. It's album centerpiece "Heel Turn 2" that's the most realized track. The story of a "babyface" (i.e., good guy) who decides to turn on his fans (thus turning "heel"), the song revels in both the bitterness and liberation of this unnamed grappler as the president of his fan club sobs and trash rains down the rafters. On the surface, it's a song of rebellion. The gentle strumming and shimmering piano, however, add a genuine pathos to Darnielle's cries of "I don't wanna die in here," a statement that applies as much to the death of one's appeal as it does the premature deaths that plague so many wrestlers. Sometimes, to feel relevant again, we have no choice but to turn to the dark side. Or, as Darnielle calls it, "the losing side."

Jason Heller
Litany, the latest album by Dallas' Dead To A Dying World, is sure to make plenty of best-of-2015 metal lists in the coming weeks—mine wholeheartedly included. But Litany's centerpiece is a track that stands as an album unto itself: "Beneath The Loam." Sprawled across 16-and-a-half minutes of tribal percussion, ethereal strings, and savage eruptions of blackened doom, "Beneath The Loam" is as much of a saga as it is a song, a mix of Wolves In The Throne Room's pagan mysticism and Godspeed You! Black Emperor's progressive vastness, plus a thorny edge of vintage crust. As with many metal bands today, the apocalypse looms large in Dead To A Dying World's weltanschauung; rather than embrace or extoll the end times, "Beneath The Loam" unfurls then engulfs them.

Evan Rytlewski
Few rappers whiffed their 2015 as badly as Meek Mill, who had everything going in his favor in the run-up to his sophomore album Dreams Worth More Than Money, including a huge reserve of critical goodwill and a status-spiking relationship with rap's most eligible woman. Then he went and embarrassed himself in a foolish feud with Drake. That mishandled beef would have been easier to forgive if Money had been a better album, but like its predecessor Dreams And Nightmares it was merely okay, often a little too humorless for its own good. It didn't have to be that way: The record followed two of the wildest, most wickedly entertaining singles of Meek Mill's career, "Monster" and "B Boy," both of which were perplexingly absent from the final track list. They're both gold, but of the two "B Boy" gets my nod just for the sheer ridiculousness of its beat—it sounds like Flubber ricocheting off of blown-out subwoofers. A beat like this doesn't need a hook, so Meek Mill, Big Sean, and A$AP Ferg don't give it one; all they can do is match its energy. Forget treacly Chris Brown collaborations: This is the sort of spectacle people come to Meek Mill albums looking for.

David Brusie
It's easy to forget, now that we're at the end of it, that 2015 started with some crossed fingers about Sleater-Kinney's reunion. We'd heard advance track "No Cities To Love," and it was encouragingly familiar: the shotgun snares of Janet Weiss; Corin Tucker's barbaric yawp; the goddamn blast of fresh air that is Carrie Brownstein. The title track proved to be the perfect introduction to a record that, in 32 minutes, packs in more urgency and passion than most bands accomplish in an hour. In the middle of that storm is "A New Wave," a propulsive paean to collaboration that could act as the trio's theme song. "No one here is taking notice, no outline will ever hold us," sing Tucker and Brownstein, followed by the sweet follow-up: "It's not a new wave, it's just you and me." The harmony on "you and me" is enough to make you start your own band, or, at the very least, be thankful that these awesome women did.
John Everhart
Fred Thomas has been a favorite of mine since his band Saturday Looks Good To Me's 2003 masterpiece, All Your Summer Songs, and he's released a litany of albums since, solo, as SLGTM, City Center, and a cadre of other incarnations. But out of nowhere this year's All Are Saved left me in shivering awe, in particular its centerpiece, the bone-marrow-rattling "Bad Blood." A rapid-fire vomit-spurt of vitriol, Thomas rushes headlong into the self-destructive nature of jealousy as he recounts running into a musician acquaintance, exchanging mundane pleasantries, but ultimately seething with smoldering rage: "It's that song everyone knows / But the lyrics are garbage / And it stresses me out how often you're mentioned." He acknowledges the self-defeating nature of his displaced anger ("It's disgusting how much I think about myself in relation to nothing"), and abruptly drifts into a non sequitur of "getting a tooth pulled at a free clinic in Portland," with nothing but the frazzled, bleeding fuzz of a junk shop keyboard left to mirror the bad blood he's spilled over the tracks of his own fevered psyche during the throes of his apoplectic spleen vent.
Kenneth Partridge
Anyone who says The Weeknd's "Can't Feel My Face" wasn't the best song of 2015 didn't spend more than 30 minutes this summer driving a car without satellite radio or a USB hookup. My addiction to this tune began one weekend in June or July, when I borrowed my father-in-law's car and spent a weekend outside of NYC for reasons I no longer remember. I was probably visiting friends or family, but the person I was happiest to hang with was Abel Tesfaye, a.k.a. The Weeknd—a guy whose early stuff I'd dug, but who I'd written off as a one-trick pony ground into glue by the major-label system. His 2013 debut album, Kiss Land, lacked the skeevy, scary, Siouxsie-sampling sexiness of his 2011 EPs, and it seemed Tesfaye would go down as one of those dudes whose haircut was cooler than his music. Then "Can't Feel My Face" came along. It's a straight Michael Jackson rip with a bad groove and an off-the-wall hook, and while some might accuse Tesfaye of selling out by working with Max Martin, he simultaneously found a way past PBR&B and got a love song about cocaine lodged in the brains of everyone on the planet. Unlike the drug it celebrated, "Can't Feel My Face" didn't leave you jonesing. It played on Top 40 radio four times an hour, offering a constant high whose hangover has yet to come.

Corbin Reiff
I feel like I've had the main harmony to Kanye West's "All Day" stuck in my head since he first debuted it live with an array of flamethrowers at the Brit Awards at the end of February so that has to count for something. I'll grant that the repetitive call-and-response format for the verses can wear on you after a while, but the epic construction of the music itself can't be denied. From the first moment the song begins it sounds like Godzilla emerging from the ocean depths to lay waste to everything in sight. It's ginormous, menacing, and a sonically huge step past even the abrasive and outright confrontational synth sounds that he cooked up for "Black Skinhead" off Yeezus. The drums are tight, the bass lines are fuzzed-out but bouncy, and the reverb-drenched choral accents in the background really help elevate the whole thing out of the muck. I also really love the Paul McCartney coda at song's conclusion. While Macca's contributions to "Only One" and "Four, Five Seconds" were a bit more muted or implied, this is the first instance where his whistling and guitar playing presence is really felt, and it's thrilling.

Ryan Bray
I'm typically not one to overanalyze or pore over my single favorite tracks or records. So it completely escaped me just how many times I played Ryan Adams' bittersweet rendition of "Wildest Dreams" until this question was asked. Like I'm sure most people did, I approached Adams' retooling of Taylor Swift's 1989 with a healthy dose of cautious curiosity, halfway expecting it to be some sort of giant musical in-joke between two artists that seem light years removed from one another aesthetically. Instead, the record, and "Wildest Dreams" in particular, adds an extra dimension, exposing the heart and humanity of Swift's music that was formerly buried under the glittery pop sheen. Adams simplifies "Wildest Dreams" in the kind of arrow-straight somber pop fashion only he could pull off, and while it kills me to have to admit to liking a Taylor Swift song, I do. Ultimately it's the surprise factor that wins me over. Beyond being a great cover, Adams' take reaffirms just how boundless and full of possibility pop music songwriting can be.

J.J. Anselmi
The "Let's reunite after almost 20 years and put out a record" idea often results in a sad facsimile of a band's sound, but Failure—like Floor and Sleater-Kinney—has actually gotten better. On The Heart Is A Monster, each band member exhibits a nuanced progression in their playing, and the songs are undeniably catchy while also dripping with the cynical aggression of Helmet and Quicksand. From the opening flood of delay-laden mania that quickly transitions into a glassy groove, "A.M. Amnesia" burrows into memory like a tick into skin. With lyrics such as, "You were born on the bottom of the ocean / You don't get to brag about your drowning," and a chorus that engulfs the brain like an Ambien stupor, this track is a rare example of a band answering the "What if they got back together?" question with the same verve and panache of its early material.

Mike Vago
While you could make a great case for the complex, challenging music Kendrick Lamar put out this year, I already made that case back in July. So instead, I have to bow down to the catchiest song of this or any other year: the TripleDent Gum jingle from Inside Out. Pixar's latest classic takes place inside the head of a preteen girl, and the film makes a terrific running gag of her brain serving up the memory of that annoyingly catchy song over and over, no matter how inopportune the moment. The brilliance of the song is that the songwriter (probably Pixar house composer Michael Giacchino, although the film doesn't credit anyone for the jingle specifically) strikes an absolutely perfect balance between appealing and annoying, cheerful and maddening, and in doing so creates the kind of inescapable earworm that most real-life advertisers would kill to have written.

Kyle Fowle
There were a lot of songs this year that hit home for a number of reasons, but the song I still can't shake is Torres' "New Skin," a particularly devastating track on an album filled with devastation. It's a personal reckoning of sorts, and a song about recovery and the lasting impact of various traumas. Much of the lyrical content is malleable, vague enough to be about any number of new starts, but also pointed enough that the gut-punch insights, and that stirring climax, feel too damn real. It's fitting that the song soundtracked one of the best TV moments of 2015, from You're The Worst's stunning exploration of mental illness, desperation, and regret. "New Skin" will break you down, but it's also invested in building you back up again.

Philip Cosores
Because of his work with The xx as both producer and dude standing in the background hitting the steel drums, and his remix album of Gil Scott-Heron's I'm New Here, it's easy to forget that Jamie xx's excellent 2015 release, In Colour, is his solo debut record. And while the album features plenty of stand-alone successes, from the iPhone-peddling "I Know There's Gonna Be (Good Times)" to the hopeful sign of what's to come with the xx in "Loud Places," it's on the record's lead track "Gosh" that Jamie best shows his range of capabilities. It's a song that sounds retro because of the simplicity in where it begins: tightly looped bass, hand-clap percussion, and distorted vocal samples, often repeating the titular "Oh my gosh." It sounds modest because each part is identifiable, but that's also what makes the song massive. Taking something simple and making in seem like a revelation is a tell-tale sign of great art, and Jamie pushes it through the stratosphere with the song's latter half: a warm, majestic keyboard solo that's as humble as it is beautiful.

Jesse Hassenger
Titus Andronicus has made its reputation in large part on the construction of densely allusive, wildly ambitious concept albums that often contain eight-minute songs with multiple movements. But the band is equally adept at distilling punk rock energy into the length of a more typical punk rock song, and in the middle of The Most Lamentable Tragedy, its fourth album, second "big" album, and first actual double-length album, the band does just that with "Dimed Out." It's a rocket-paced punk workout about only wanting to feel the biggest, most jacked-up emotions, an all-or-nothing anthem of dysfunction. The accompanying lyric video is extremely helpful, because frontman Patrick Stickles sings with such furious pace and conviction that it can be hard to catch all the words. But the chorus—"I only like it when it's dimed out"—sticks with you without assistance. When I saw the band perform it this past fall, it felt like a circuit blew in the mosh pit—a sentiment and song so perfectly amped that it could scarcely get the fans to dance and scream any harder.

Drew Fortune
When it comes to year-end music lists. I admittedly search in reverse for old gems that I may have missed instead of tuning in to the present. So it was no real shock that my year-end favorite comes from an old hero: Mac McCaughan. Superchunk and Merge Records have played such a seminal role in shaping my musical taste that it's always a pleasure when Mac releases new music, whether under the Superchunk or Portastatic moniker. 2015's Non-Believers is Mac's first self-titled release and falls somewhere between Superchunk's power-chord pogo and Portastatic drum-machine self-reflection. I instantly fell in love with the first single "Wet Leaves," and while the album doesn't entirely deliver on this beautiful, dream-pop promise, the song's simple lament, "One foot on wet leaves / One foot on concrete / Your hand in my sleeve / Where did you go?" simultaneously breaks and mends my heart.

Annie Zaleski
Echoing Drew's comment about old favorites, every year I find myself gravitating toward one or two more new releases that remind me of the bands and styles of music I've always loved. This year's standout candidate was a Los Angeles group named Line & Circle, which wears its influences proudly: pre-Fables Of The Reconstruction R.E.M., The Smiths' brisk moments, '80s U.K. indie-pop groups such as The House Of Love. I've been anticipating Line & Circle's debut LP, Split Figure, since last year, and it didn't disappoint, particularly the song "Like A Statue." Vocalist Brian Cohen completely nails the mystery, tension and urgency inherent to Michael Stipe's early vocal performances, while the rest of the band knots together jangly riffs and tangled drums around him. The cumulative effect is a song that surges and crests with the kind of youthful optimism and passion that can't be faked.

Will Harris
I, too, have a tendency to fall back on old favorites, but this is the first year in a very long time where I've found myself paying a little bit of attention to what's actually popular amongst the masses. Normally I'd blame my 10-year-old daughter, who has proven to be a terrible influence, but she wasn't the one responsible for introducing me to "On My Mind," by Ellie Goulding. I was already prone to appreciating Goulding's singles, as she's been on my radar in a big way ever since I first heard "Lights," but I have to admit that I might never have discovered "On My Mind" if I hadn't seen someone posting about how gorgeous she looked in the video. That's right, it's a completely shallow excuse to have rushed off to YouTube to click "play," but I was smitten with the song—and, yes, the video as well—so quickly and so completely that even though I only discovered it about halfway through November, I've played "On My Mind" more in that time than any other song I've heard this year. Believe me, I'm as surprised as anyone—you think you know somebody—but it's an insidious earworm.

Zach Schonfeld
For all the "sad" and "devastating" superlatives that get thrown at Adele lately, nothing on her record (or any record, really) hits me as hard as the closing track on Joanna Newsom's Divers. That album is so concerned with the nature of time and loss, and Newsom brings it to a remarkable head on "Time, As A Symptom," the most boldly dramatic song she has written to date. With an immense string arrangement by Dave Longstreth and dove cameos that seem to be called down from some distant planet, Newsom sings out her thesis—"Love is not a symptom of time; time is just a symptom of love"—and even closes the album on a back-to-beginning loop, like on The Wall. Between this, Adele, and Sufjan Stevens, emotionally wrenching music is having a moment in 2015.

Noel Murray
Sometimes I don't really "get" bands until I see them perform, which can be a problem, since I don't get that many chances to see live music where I live. But I did go to Pitchfork Fest in Chicago this past summer (at least until rain washed the better part of Saturday away), and I got to see Chvrches, who'd only made a glancing impression on me before. After watching them live, everything clicked: the pumping synths, the pounding beat, the breathless vocals, and the surging melody. I spent the next few months with Chvrches as the default soundtrack to my morning workout. When I'm on the weight machines? And "Clearest Blue" comes on? I feel like a goddamned superhero—especially when the song hits the Depeche Mode "Just Can't Get Enough"-style power-break. I owe whatever meager muscle-definition I have to Lauren Mayberry.

Chris Mincher
Having a sleep-challenged toddler leads to a lot of weary commutes, and Miami Horror's "Love Like Mine" was my go-to shot of musical caffeine this year. The modern conveyor belt of mindless mainstream electropop is all well and good, but nothing gets the blood moving like dropping the car windows and blasting an unapologetically sunny whirlwind of throwback disco-funk, stares of passing pedestrians be damned. And even though I don't typically think of the recent '70s revival as making any great strides in songwriting, "Love Like Mine" is complex and quirky enough to have steadily kept its place at the top of the rotation while the year's flash-in-the-pan hits came and went. Surely in 2015 there were releases of greater cultural importance, but, by providing the energy to power through some of the tribulations of early parenthood, "Love Like Mine" certainly had the most personal utility.
Eric Swedlund
I didn't write about Leon Bridges at all this year, but purely as a fan, his was the music I recommended to friends most enthusiastically. Simple and full of heart, Bridges' debut single "Coming Home" is utterly timeless, sounding fresh for 2015 even as it plugs into a style of soul music that's a half-century old. Bridges impresses from the first notes, sounding fully formed even as a newcomer. His vocals are pure velvet, his "baby, baby, baby" croon full of yearning and conviction. Like usual, my song of the summer turns into my song of the year and after Bridges and his band wowed on back-to-back festival performances at Pickathon and Outside Lands, "Coming Home" especially had a pull I couldn't resist. The 26-year-old Texan tends to draw comparisons to Sam Cooke or The Temptations, and without necessarily putting Bridges on the same level, I'll say that "Coming Home" is as easy to love as all-time classics like "Bring It On Home To Me" or "My Girl." As an album, Coming Home is excellent front to back, but the title track wins out as the introduction to a talent who's poised to stick around for a long, long while.

Kevin Warwick
Not only did Philly's Sheer Mag release one of the best singles last year with a scorcher of lo-fi DIY classic rock called "What You Want," but their second EP, this year's modestly titled II, opens with another perfect nod to the dusty licks and strutting rhythms of bygone-era Thin Lizzy and Cheap Trick. Kicking off with a simple and thumping bass-drum-and-snare beat, "Fan The Flames" becomes a free-wheeling jam right when that first hot guitar riff busts in—it ain't no ham-fisted punk power chord either, but an in-step and sleek example of '70s-era guitar-rock finesse. And when the powerful croon of frontwoman Christina Halliday blows through in all of its fuzzed-out glory, the laid-back track is infused with a sense of urgency and gritty harmony that doesn't come close to tipping the scales. I defy you to keep your toe from tapping. Sheer Mag is much less of a best-kept secret, but with only a pair of EPs out—and a pretty staunch resolve to keep things mostly underground and do-it-yourself—the fivesome remains one of my favorite rock bands to try and turn people onto.

Kate Kulzick
The album that has blown me away this year is the original Broadway cast recording of Lin-Manuel Miranda's Hamilton, a musical about the life of founding father Alexander Hamilton. The show is brilliant, a compelling, entertaining look at a cast of characters many may feel they already know from their history classes, given new life and depth by Miranda's energetic and passionate music. While any number of tracks from the recording merit special recognition, I'll give the nod here to "My Shot," which, after the first two introductory songs, puts Hamilton center stage and sets him loose, declaring his intentions to the room and the world. The infectious pulse of the song, and of Miranda in the title role, grabs the audience, putting them into the revolutionary mindset of the characters, speaking to universal ideas of overcoming oppression and finding strength in solidarity with others. By the end of the song, everyone on stage (and listening at home) is involved, joining together in an anthem of determination and purpose. Miranda's use of rap and hip-hop has garnered Hamilton attention, but it's the spirit and soul of the piece, and this song, that make it one of the year's, and I would argue decade's, greatest musical achievements.