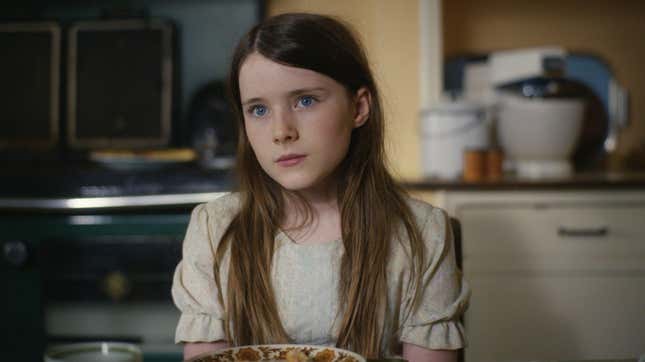 The Irish drama The Quiet Girl often seems like an exceptionally well-made Lifetime movie. Its lyrical imagery and overall aloofness warrant a serious look, yet of the five nominees for this year's Best International Feature Film Oscar it's clearly the one with the lowest stakes. While there is not much fault to be found, the film is slight even when held up against a donkey's journey in Poland's Oscar nominated EO. Writer-director Colm Bairéad faithfully adapts Claire Keegan's 2010 novella, Foster, but the film needs more of the keen observations by its 9-year-old protagonist that made the source material stand out.

Gold Standard: Oscars edition - Best Actor
As with the novella, the film's setting isn't explicitly announced, though in fact it's 1980s rural Ireland. In the opening scene, Cáit (Catherine Clinch) hides from her mother, Máire (Kate Nic Chonaonaigh), and her siblings after a bed-wetting incident. She looks as if she'd prefer to vanish from the face of the Earth. As soon as her dad (Michael Patric) arrives, the girls hush up as if he has a hair-trigger temper, though we don't witness any outbursts firsthand. His worst transgressions appear to be gambling and adultery. At school, Cáit struggles to read and gets called a weirdo, though no overt bullying is shown. She simply likes to keep to herself although she can't help drawing unwanted attention.
As Máire nears the birth of her sixth child, she and her husband decide to send Cáit away for the summer to live with Máire's distant relatives, Eibhlín (Carrie Crowley) and Seán (Andrew Bennett), who are virtual strangers. Eibhlín warmly greets Cáit upon her arrival, while her dad is so eager to bolt after dropping Cáit off that he neglects to offload her luggage from his trunk. Eibhlín and Seán's house is noticeably brighter and cleaner than Cáit's. Eibhlín washes the youngster up nicely and dotes on her, unfazed even by her incontinence. She just needs some minding, they rightly assume, and soon the nocturnal bedwetting miraculously goes away.
G/O Media may get a commission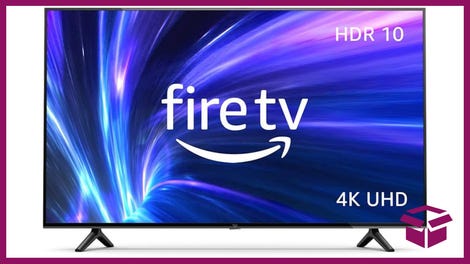 42% Off
Amazon Fire TV 50" 4K Smart TV
Cáit is thoughtful and eager to learn the various chores to be done. In the film's most efficient scene, she wanders off while Seán is scrubbing the floor of a milking parlor with a push broom. Seán is understandably upset, but, unbeknown to him, she's been looking for another push broom so she can pitch in.

Foster benefits from the protagonist's narration, but writer-director Bairéad foregoes voiceover, preferring to illustrate her descriptions visually. These work best as insert shots of fragmented textual details like wallpaper, leaves, and dust cakes courtesy of cinematographer Kate McCullough. But without Cáit's introspection and editorializing of details, we can't make out the significance of these vignettes. It also doesn't help that Clinch carries a blank expression through the entirety of the film, with the exception of a scene in which Seán encourages Cáit to take up running.
Some of the scenes don't make much sense. Cáit is obviously the titular quiet girl, but she suddenly becomes an inquisitive chatterbox during her first alone time with Seán. At this point, we're unsure if he welcomes her presence at all, though later we learn that everyone in the film is repressed to an extent—but we can't tell whether that's cultural or if Bairéad is just maladroit at directing actors. In another scene, Seán nudges Eibhlín to take Cáit to town and shop for new dresses. He even offers her some pocket money for an ice cream bar. So why are Eibhlín's warmth and cheerfulness towards Cáit suddenly nowhere to be found? Sure, we learn later why Eibhlín would act this way, but that doesn't explain the child's apathy toward going to town, shopping for new clothes, and having pocket money.
The Quiet Girl has a meaningful message on nurturing. But with so little of consequence going on, it's crucial to get the emotions precisely right. Without voiceover narration tying everything together, some scenes feel out of place, random, or offer little beyond aesthetics. Being in a highly competitive Oscar category only invites further scrutiny that the film regrettably cannot withstand.
(The Quiet Girl opens in New York, Los Angeles, San Francisco, and Chicago on February 24)