Soulja Boy, creator of "Crank Dat," is attempting to change the game yet again (pun, as always, intended) with the release of his own video-game console.
Soulja is diving head first into the tech industry with the $149 SouljaGame and $99 SouljaGame Handheld, devices that come preloaded with 3000-plus games gleaned from classic consoles like Game Boy Advance, Game Boy Color, and NeoGeo. Both systems come dipped in a milky white color that inexplicably looks great on the stationary console and unpalatable on the hand-held version. Hold your excitement, though: Geek.com reports that the two consoles appear to simply be re-skins of the Anbernic retro gaming console, an $80 system that boasts the same Linux specs and makes the same claims of "3000 pre-installed games."
These two products are not the first from the aspiring tech mogul. In fact, Souljawatch.com—the sole retailer of the SouljaGame consoles—also sells SouljaPods wireless earbuds, the SouljaPhone HT70 (are there other versions of the SouljaPhone that we've somehow missed?), and the SouljaWatch—which is, you guessed it, Soulja Boy's apparent flagship smartwatch.
In a perfect world, celebration would be in order for a 28-year-old former child music star-turned-entrepreneur creating a new wave with his indie gaming console. Unfortunately, this isn't that perfect world, and Soulja Boy's admirably grandiose dreams have materialized as merely a questionably legal repackaging of an already outdated system. Hopefully Soulja gets his dev team on the phone to work on some true innovation—there's no way that the next iteration of the SouljaPhone shouldn't allow users to kiss thru it.
[via Geek]
G/O Media may get a commission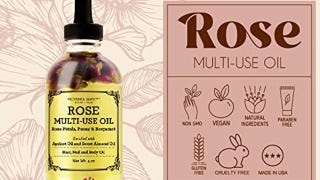 Provence Beauty Rose Multi-Use Oil