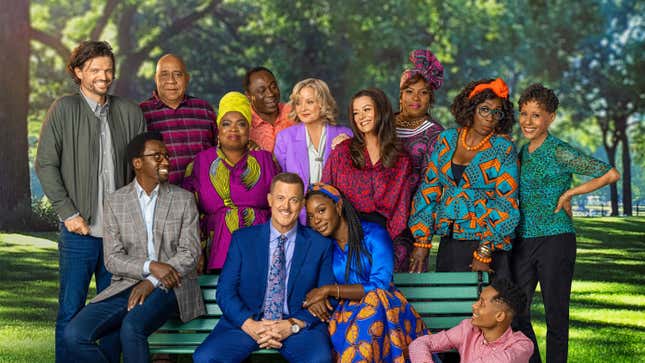 A few weeks back, we reported on a strange wrinkle facing the upcoming seasons of Law & Order and its variouis spin-offs, as NBC and Dick Wolf Productions attempted to find a way to keep the shows going despite budgets dropping all over the place in Hollywood at the moment. Their solution seemed pretty damn drastic: Cutting back individual season orders for almost all of the performers across the shows, meaning that none of them (except possibly major leads) would be in every episode of a season.
Kevin Costner's attorney would like to inform you the star is not a jerk
But there's "drastic," and then there's "demote 84 percent of your main cast" drastic, which is the route CBS has apparently gone with its fifth-season sitcom Bob Hearts Abishola. Per Deadline, the series has made the dramatic decision to remove 11 out of its 13 leads from its main cast, leaving only titular stars Billy Gardell and Folake Olowofoyeku as its actual "cast." The other 11 performers, including Christine Ebersole, Matt Jones, and The Good Place favorite Maribeth Monroe, will now be listed as "recurring," with a guarantee of appearing in just five episodes of the show's 13-episode fifth season, and with exclusivity waived so that they can pursue other projects while still being "on" the show.
In case it wasn't clear: This is wild, not least of which because it'll mean a huge cut in pay for all involved. (Fun fact: The cast already took a paycut apparently just to get a fifth season picked up in the first place.) Bob Hearts Abishola is in the unfavorable position of not being produced by CBS—it's a Warner Bros. TV show—which means the network is paying out a pretty hefty license fee to air it. But the idea of these kinds of cast cuts being normalized has got to be hugely terrifying for any working actor in the TV business at the moment.