ABC cleared a whole bunch of shows off its programming slate today, including sitcoms Speechless, The Kids Are Alright, and Splitting Up Together. Among the half-hour comedy survivors: Fresh Off The Boat, which was instead renewed for a sixth season, prompting cheers from fans, celebratory notes from its younger cast members, and what might best be termed a "complicated" reaction from star Constance Wu.
Wu initially responded to the announcement with something that appeared to be outright unhappiness; in comments that have since been deleted (but which live on forever in the world of internet screenshots) she responded to a fan congratulating her on the renewal by denying that it was "great news," and reportedly posted "Dislike" on the show's Instagram posting about the new order. She later posted a two-part explanation, chiding people for assuming that earlier tweets in which she said "Fucking hell," and "So upset right now that I'm literally crying" were about the show. She also clarified that she was grateful for the renewal and proud to be part of Fresh Off The Boat, and expressed her love for its cast and crew—referring to the earlier tweets as the product of a "rough day."
G/O Media may get a commission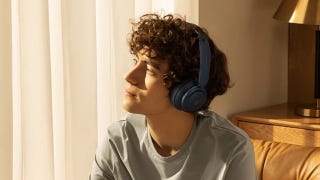 30% off
Soundcore Headphones and Earbuds
All of which has, unsurprisingly, unleashed a wildfire of online speculation about what actually happened in the FOTB world this afternoon. (And also, weirdly, provoked "Katherine Heigl" into suddenly trending on Twitter, in honor of another ABC performer who became a big-name movie star in the midst of her series' run.) Fresh off the success of Crazy Rich Asians, Wu is one of the biggest names in Hollywood right now—as well as a tireless voice in favor of equal representation for both female and Asian performers—so it's easy to slip into the assumption that she would have been a lot happier to have some free time to do other stuff if the ABC series ended. At the same time, commentators have been critical of the show's writing in recent years, with Slate penning a piece last year about the ways Wu's character, Jessica, has lost some of her most fascinating edges over the course of the last season or two. (To say nothing of the fact that Nahnatchka Khan is set to depart soon as showrunner in favor of a new deal at another studio.)
Anyway, we have to ask: Is this just a case of simple misunderstanding? A PR team lurching to life in an attempt to wrestle the phone away from a client-gone-rogue? Someone blowing off steam about a job they don't like, as is their god-given American right? In truth, we might never know. In any case, we can't wait to hear about all the fun, open comedic chemistry between everyone involved on the set of Fresh Off The Boat this year.

Update: Wu clarified her comments with a statement on Twitter earlier today: