Here's what's up in the world of TV for Thursday, October 23.

Top pick
Project Runway (Lifetime, 9 p.m.): After a season full of "you're outs," Heidi Klum finally gets to deliver some good news as she crowns the winner of Project Runway Season 13. Char, Kini, Sean, and Amanda show off their collections at New York Fashion Week, while self-styled star Emmy Rossum serves as this week's guest judge. Even if the judges throw a last minute twist at the contestants (which they didn't do in the first part of the season finale), it's unlikely tonight's episode will top this season's innovative "Rainway" challenge. Unless, of course, the designers are asked to create a stylish look for Kate Middleton for a "Reignway." Or a functional equestrian outfit for a "Reinway." Or a new Dwight Schrute costume for a "Rainnway."
Also noted
Gracepoint (Fox, 9 p.m.): Much has been written about the similarities between Gracepoint and its British counterpart Broadchurch, but one thing that clearly differentiates the two shows? Guns. British detectives don't carry firearms (on TV or in real life), but thanks to a simple hop across the pond Carver and Ellie are welding them tonight. Gwen Ihnat hopes Carver is better at shooting than he is at small talk.
A To Z (NBC, 9:30 p.m.): In "D Is For Debbie" Zelda debates whether she should invite Andrew to a family funeral. Since Brandon Nowalk speaks fluent sitcom, he has a sneaking suspicion that no matter what she decides Andrew is going to end up at that funeral anyway.
Parenthood (NBC, 10 p.m.): Carrie Raisler has been keeping up with NBC's underappreciated drama for its final season. Tonight Max develops a crush, Amber goes on a date, and Julia brings her new boyfriend to a family function. And while Carrie knows "The Scale Of Affection Is Fluid," her love for the Parenthood knows no limits.
G/O Media may get a commission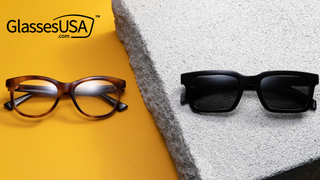 60% off frames
GlassesUSA.com Back to School Sales
Regular Coverage
Scandal (ABC, 9 p.m.)
Reign (The CW, 9 p.m.)
How To Get Away With Murder (ABC, 10 p.m.)
Elsewhere in TV Club
Jeff Bridges answers our 11 Questions and explains why Popeye would be his pop culture best friend. IFC stars, The Birthday Boys, describe everything wrong with Bob Seger's "Old Time Rock & Roll." And just in time for the PBS premiere of Death Comes To Pemberley, Caroline Siede tries to figure out why we keep adapting Pride And Prejudice. Then later, we chat with TV-turned-movie star Shailene Woodley about her new film White Bird In A Blizzard, her recent YA successes, and her love of food.
What else is on?
Grey's Anatomy (ABC, 8 p.m.): Because no one on this show is allowed to be happy for too long, Callie and Arizona work through their marital problems. Elsewhere the show's true power couple, Richard and Bailey, team up.
Project Runway: Threads (Lifetime, 10:30 p.m.): Stick around after the conclusion of Project Runway for the premiere of this brand new kid-centric spin-off. Like MasterChef Junior, Project Runway: Threads lets teen contestants compete for big prizes while the show's adult audience is left feeling wholly inadequate.
Inside The Actors Studio (Bravo, 8 p.m.): If heaven exists, we'd like to hear Sting talk about tantric sex at the pearly gates. Thankfully, James Lipton is answering that prayer in a more corporeal setting.
Newsreaders (Adult Swim, 11:59 p.m.): Newsreaders is back for another season of lampooning news magazine shows. Firefly's Alan Tudyk takes over hosting duties from Mather Zikel, and the second season premiere tackles teenage culture and secret racism.
The Innocents (TCM, 8 p.m.): This 1961 Gothic horror film adapts Henry James' The Turn Of The Screw for the big screen. Deborah Kerr and Michael Redgrave star. According to Martin Scorsese, it's one of the scariest horror films ever made.
The Corpse Bride/The Nightmare Before Christmas (ABC Family, 7:30/9:30 p.m.): Ring in the Halloween season with two animated films that offer all the charm of Rankin-Bass with all the creepiness of Tim Burton. Claymation: It's not just for Christmas anymore!
Thursday Night Football: Chargers at Broncos (CBS, 8:25 p.m.): Ch-ch-ch-ch-Chargers/ Turn and face the Broncos/ Ch-ch-ch-ch-Chargers / Don't want to be the losing team / Time to play football / But football can't play time.
Hey, what's on the Internet?
Prepare for this week's Project Runway finale by revisiting its best season (and one of the all-time best seasons of reality TV). Andre!
In case you missed it
Arrow: Oliver searches for Thea in Corto Maltese and Alasdair Wilkins searches for the compelling beats in this week's table-setting episode.