Here's what's happening in the world of television for Friday, January 18 and Saturday, January 19. All times are Eastern.

Top pick
Marvel's The Punisher (Netflix, Friday): Poor Frank Castle (Jon Bernthal) thought that after spending all of season one avenging his family's murder, his work would finally be done. He thought he could wipe the blood from his brow, hang up his weapons, and attend support group meetings in peace. But sadly for Frank, this show is called The Punisher, and it won't let him rest until there are no wrongdoers left to be punished—or, more likely, until Netflix inevitably cancels the show a few days from now. (If Daredevil can't survive Netflix's Disney cleanse, what can?)
As enemies old and new (including a very angry Billy, who's looking barely cut-up enough to merit the name Jigsaw) drag Frank back into a life of satisfyingly righteous bloodshed, he'll be confronted with a difficult choice: yield to his softer side, or learn to embrace the antihero role he was destined to fill. You can read Alex McLevy's pre-air review, and look out for Caroline Siede's episode reviews. In the meantime, please enjoy this trailer that, like Frank himself, really seems to revel in the violence.
Regular coverage
Rupaul's Drag Race All Stars (VH1, Friday, 8 p.m.)
Crazy Ex-Girlfriend (The CW, Friday, 9 p.m.)
G/O Media may get a commission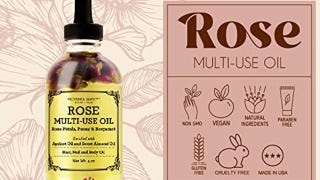 Provence Beauty Rose Multi-Use Oil
Wild card
Grace And Frankie (Netflix, Friday): Just three days after Netflix gave us the happy news that Jane Fonda and Lily Tomlin's odd-couple dramedy would be back for a sixth season, Grace and Frankie are golf cart-crashing their way back to Netflix for season five, blow torch in hand. After the entrepreneurial women bust out of the retirement home their adult kids had exiled them to only to discover their house had been sold, the friends are determined to defy the idea that they're incompetent or in need of saving. They will do this, apparently, by taking edibles, downing burritos, camping out in beach chairs at the house they no longer own, and saying "fuck it" to their grown children's—and the world's—limiting expectations of them. Meanwhile, Robert and Sol confront the tall, handsome, very naked elephant in the room.
This season will guest-star the likes of RuPaul as Benjamin Le Day (whose approval Grace and Frankie inexplicably crave despite his immediate disdain for them) and Nicole Richie as a pop star named Kareena G.