Nicki Minaj is one of the few mainstream pop artists with a big enough persona—not personality, but persona—to carry a concept album, with her cartoonish approach to matters both aural and visual, and her proclivity for creating alter-egos. Squint and turn your head sideways and her second full-length, Pink Friday: Roman Reloaded could almost be viewed as a concept album, too, or at least a dual EP: One half from the view of "Roman Zolanski," Minaj's unhinged, rage-filled "twin brother" who spits insanity over hard-edged beats (think her definitive guest verse on "Monster") and one half Nicki Minaj: Pop Princess. (Think her Top 10 collaboration with French DJ David Guetta, "Turn Me On" or the Pink Friday hit "Moment For Life.") The math doesn't align perfectly, as only a third of the album's tracks really slot into the "Roman" guise, but those songs pack in twice the energy and personality of most of the "Nicki" tracks. With a little extra finesse and commitment, Roman Reloaded could be an ambitious, singular statement; as it stands it's an intermittently great, but ultimately scattershot effort that's undermined by its efforts to please everyone.
Much of that implied schism is due to the album's odd, clustered sequencing. Roman storms out of the gate with six tracks of Minaj-as-Roman at her most verbose, peaking with a massive one-two knockout: "Beez In The Trap," which features a relatively sedate but incredibly sharp performance from Minaj over spare, sonar-blip production, and the absolutely banging "HOV Lane," which throws punches over a stuttering handclap-and-sirens beat. After the transitional "Champion"—which is so packed with guest verses from Nas, Drake, and what's left of Young Jeezy's shredded larynx that Minaj's presence feels like an afterthought—and a pair of R&B-based snoozers that are ultimately forgettable—save the unfortunate Lil' Wayne boast "I get that pussy wetter than a dirty sewer" on "Sex In The Lounge"—the album suddenly transforms into pure, unfiltered Euro club-pop.
The five RedOne-helmed tracks in a row feel as distinct and independent as the opening six did, but big synths and dramatic drops are the stars of these songs, with Minaj herself reduced to supporting player. Not that there aren't moments of euphoria, particularly the endlessly building and exploding "Starships" and the frenetic "Pound The Alarm." But Minaj often sounds like she's impersonating other familiar pop sounds (particularly on one of the best Rihanna tracks Rihanna never recorded, "Beautiful Sinner") rather than being her own inimitable self. A trio of heavily AutoTuned ballads follows, highlighting the difference between the flawed but distinctive singing heard on the album's earlier tracks and the smoothed-out anonymity of Minaj in pop-singer mode. After the pretty, patois-laden, Beenie Man-guesting throwaway "Gun Shot," Minaj returns at her Roman-est with the batshit verbal breakdown of "Stupid Hoe," a jarring capper after more than half an album of easily palatable, rap-light tracks.
Overall, it's good that Roman dilutes its "Roman"-ness, as it can be exhausting and not always appealing. The opening track, "Roman Holiday," is a disorienting entrée into the album, with unhinged rapping/yelling from Minaj that occasionally disintegrates into sub-verbal grunting, a practically non-existent hook and a bridge that consists of Minaj singing "Oh Come All Ye Faithful," and the vague promise of a high concept involving Minaj's demonic possession by Roman that never quite develops over the course of the song or album. It's the album's most out-there track, but int certainly can't be accused of suffering a lack of personality.
G/O Media may get a commission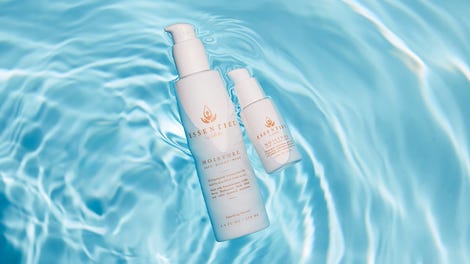 20% off
Essentiel by Adele
One of the most consistently intriguing things about Minaj is how much she puts herself out there when she's really committed, as if she's possessed by her words and can't control in what form they spill out of her: in a baby-voiced falsetto, a crazed growl, a braying sing-song, or any other combination of sounds that come spinning out of her with little concern for how it pleases the ear—a quality that's rare in pop music and even rarer in the realm of female pop musicians. The opening six tracks of Roman contain many moments of Minaj at her most delightfully unhinged, as in the climax of "Come On A Cone," which sees her transitioning from warbling "I'll put my dick in your face" to repeatedly howling the title phrase over and over with decreasing coherence (a move she repeats later on "Stupid Hoe"). But that can be hard to sustain over the course of an album, which, given her similarly punch-pulling 2010 debut Pink Friday, seems to be a growing trend with Minaj's albums.
For this reason, it's tempting to apply the concept of a Roman/Nicki division to the disjointed Roman Reloaded, especially given the inflated yet ultimately empty promise of "Roman Holiday." But the album doesn't do enough to support the idea, instead opting to leapfrog between different incarnations of Nicki Minaj in hopes listeners will respond to at least one of them. And in a way, it works: Chances are good that if you're a fan of Minaj, and perhaps even if you aren't, there's at least a song or two on Roman Roloaded you'll love—and probably as many you'll absolutely hate. It furthers the increasingly popular notion that Minaj just isn't an album artist, too inconsistent and volatile to sustain the energy she's capable of bringing when she's at her best (which, not incidentally, is often in guest verses on the songs of others).
It's frustrating that Minaj can't zero in on the middle ground between her competing instincts more often—"Superbass" is her biggest success in that regard, and "Hov Lane" comes closest here—but it's just as frustrating that even when given the opportunity to fully indulge two of those instincts, she can't quite commit. While Roman Reloaded is certainly more confident than the too-safe Pink Friday, Minaj might need to mature a couple more albums' worth before she's capable of wrangling the many Nickis into coherence.