Welcome to Random Roles, wherein we talk to actors about the characters who defined their careers. The catch: They don't know beforehand what roles we'll ask them to talk about.
The actor: It's a sign of Richard Schiff's busy schedule that the following interview took place after he wrapped one gig (the upcoming miniseries When We Rise) and arrived at another (Dirk Gently). The bald and bearded actor is best known for his Emmy-winning turn as White House Communications Director Toby Ziegler on The West Wing. But even if you never watched that classic drama, you've seen Schiff—whether it's from a Key And Peele cold open, doing his part to save the world in Man Of Steel, or holding his own alongside everyone from Dustin Hoffman to Jeff Goldblum. Schiff can currently be seen on HBO's pro football drama, Ballers, which starts its second season July 17.
Ballers (2015-present)—"Mr. Anderson"
Rogue (2015-present)—"Marty Stein"
The Affair (2015)—"Jon Gottlief"
Manhattan (2014-15)—"Occam"
The A.V. Club: How did Ballers come to you?
Richard Schiff: Well, actually I don't remember. I'm lucky in that regard in that my manager is producing it. [Mark] Wahlberg and I have worked together a few times on stuff. I did Entourage and I did The Gambler and a couple of other things I can't even remember. So I think the idea just came along, and they said, "This is perfect for Richard." So that's how that happened. And we're negotiating to become a regular now for the next season.
AVC: Is that something you're looking forward to doing? If memory serves, you haven't been a series regular since The West Wing.
RS: Well, it's so different now. I was a regular on Rogue the last two seasons. For instance, we did two seasons—they're calling it 3A and 3B for financial reasons. It was really two seasons, and yet it took less time to shoot than one season of The West Wing because we did 22 [episodes]. These new shows, especially on cable or other outlets, do 10 episodes a season. On The Affair I wasn't officially a regular, but I did 11 of the 12 [season-two] episodes. I was able to do that at the same time as Rogue and the same time as Manhattan and the same as Ballers. They all intertwined at some point or another. It's just a new world. Being a regular doesn't limit you from other stuff and the financial reality is such that being a regular is a good thing, but you need to still work the other nine months of the year. So I'm very happy to be a regular on a couple of things, because the seasons are so short.
G/O Media may get a commission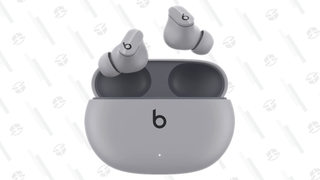 AVC: Was it a challenge or an inconvenience to do all those shows at once?
RS: It's odd, because in the early days of doing theater in New York you would be in a play at night and be doing a workshop or another play during the day and then going in, doing a staged reading on Monday nights. So you'd always be working on different characters. When I did Glengarry on Broadway, I was rehearsing during the day to do Hughie, which we did at the Shakespeare Company in Washington, D.C. So I was doing Mamet at night and rehearsing O'Neill during the day. I loved that. Doing that in the theater spectrum, what I suddenly realized was, I was in the world of the grandfather of American theater during the day and doing the grandson of American theater—which is David Mamet—at night. All I was missing was working on an Arthur Miller play, because he's the middle of that generation. It was exciting. It was really, really a powerful time for me.
So this jumping around from one character to the next is almost what I imagined the life of an actor would be when I first started thinking about it—that you get to do all these different things. Most actors, unless they're big movie stars and can carve out huge chunks of time to focus on one movie that takes six months—the rest of us have to jump around to make ends meet. [Laughs.] I don't spend six months on a movie. Before the TV era, where I'm doing so many TV shows, I would jump from one movie to the other—and do two weeks here and then go back to the movie I was doing before because the scheduling was such that we could do that.
AVC: Is there a part of you that would like to work on a movie for six months?
RS: Yeah. Yeah. [Laughs.] I would love to be in the position where the role is challenging enough that I need three months to prepare for it and then six months to live the life of that character. I would absolutely love that. I experienced that in theater to a degree, which is why I love to do that. I'll spend five, six months with one character. So I get a taste of it going on stage.
Arena Brains (1987)—"Deli Clerk"
Medium Straight (1988)—"Pat Harding"
City Hall (1996)—"Larry Schwartz"
AVC: Your first credited role appears in the short film Arena Brains.

RS: Yes, that's right. [Laughs.]
AVC: It's a fascinating mix. Eric Bogosian and Richard Price are involved. Michael Stipe is in your scene. How did you find yourself in that project?
RS: Ray Liotta was in it. Sean Young was in it. I was working with Robert Longo, who was the artist who made that film. I ended up working with him on live performance art. After that, we became friends. He had a loft in Chinatown with a basketball court surrounding his million dollars of art—or in the middle of his million dollars of art—so we'd rehearse and then we'd play basketball for three hours. And then we'd rehearse again. He was a fascinating guy. I think I was introduced to him through a friend, and I just auditioned.
I remember reading the script, and I was going to audition for the deli man—that little scene at the end of the movie—but I was so taken by Eric Bogosian's monologue. Of course, I was aware of Eric's one-man shows. And just as an exercise, I started to work on that monologue just for fun. So I went in and I auditioned for the deli man and they immediately said, "Well, you have this part, but here's the thing: Eric Bogosian might be having a baby on the day that we shoot him, so would it be possible for you to just look at his monologue and see if you take to it because we need a backup in case Eric is not available." I went, "Sure." And they went, "Well, take as much time as you need." And I went, "No, I can do it now." So they thought I was doing it completely cold, not knowing that I had worked on it for my own benefit. I then did the monologue, and Robert was so blown away by the fact that I had almost done it off-book that I think we became working partners based on that. We continued to work together after that. I had a blast doing that. That was the first time I had ever been on camera, and I loved it.
AVC: You started as a stage director before acting on stage, but what was it about acting on film that made you think, "This is something I want to pursue"?
RS: I don't think I had a plan as far as that goes. Every time I did a play, someone would offer me a part in a film. It was just a natural progression. I didn't start acting until I was about 32, 33, and I did a couple of plays in New York that might have led to my introduction to Robert. But it also led to another film called Medium Straight, which was an independent that we did in New Jersey on a farm that ended up screening in L.A.
I had been married very briefly and divorced and had a girlfriend in Belgium. I was at the point where I had bad memories on every street corner in New York. My friend that I had met on that film just said, "Hey, you want to move to L.A.? Our film is screening there." And I went, "Okay."
We made money betting baseball that fall, and we waited until we won the New York City championship in softball down on Leroy Street. We kept delaying our trip because we kept winning another round of playoffs. Then we won, and celebrated at Raoul's and left at four in the morning to move to L.A. It was just a whim. I didn't know if I was going to have a career or not. So I went to L.A. and, based on the screening, met a casting director named Rick Pagano. He put me in a pilot that I went and auditioned for. I just kind of followed the path that was open to me. I found myself in L.A. and I did some theater there with The Actors' Gang—Tim Robbins and those people. Somebody saw me in a play called Goose And Tomtom and the next thing I know I'm at a table read for Glengarry Glen Ross, the movie with Al Pacino and Jack Lemmon. Apparently, I was very close to getting that movie. They flew me into New York to audition for it again, and it didn't happen. But it led to a few years later doing City Hall, because I ran into Pacino at a party, of all things. I never go to parties in L.A., but I went to this one. And he remembered me from the auditions. The old guy sitting next to him turned out to be Harold Becker. And Harold goes, "Who's your agent?" And I ended up meeting with Harold and I ended up in City Hall, which was kind of a breakthrough role for me. Oddly, Rob Reiner reminded me that he produced that film last night when we were working together [on When We Rise]. So it came around full circle.
I didn't have a plan other than to pursue what I was serious about, if that makes any sense. There I was in L.A., and in L.A. you do TV and movies and whatever else comes along.
AVC: You had said on Wingin It: The West Wing Podcast that you had bet on Mets games to keep your trip to L.A. going.
RS: Oh gosh, yeah. What was I doing then? I drove a cab and I was proofreading in law firms, and I didn't have any money. So my friend Brian [Straub], who became my best friend, he was a gambler. He and his pod of degenerates were betting baseball. I'm a baseball fan, but also had the baseball mind of a Moneyball guy. I was Billy Beane before there was Moneyball. I used to study The Sporting News and statistics. So they used me as their Rain Man and they went on a streak they had never gone on before. So I said, "Let me get in on this." I put down some money and, of course, we lost, and I broke their streak. So they now thought I was a curse. I went, "Wait, just one second. You've been winning on my advice for like three weeks. So don't tell me I'm a curse." So we bet again and went on another winning streak. That's how Brian bought his Honda and I amassed a small fortune for me in those days, a few thousand bucks.
On that money, we went across country, but we kept betting. We were betting on whatever game we could get on the radio, and we'd pull over to a gas station—this was pre-cellphones—and we'd call our bookie in New York and place our bets. Then we stopped in Vegas—lost half of my money in Vegas—and then lost the rest of it on Kirk Gibson's famous home run in the ninth inning of Game 1 of the 1988 World Series. That was the last bet I ever made, because I lost everything. So I was back to broke my first week in Los Angeles.
AVC: With the success you've had as an actor, does that time seem like it's from someone else's life?
RS: [Laughs.] No, because I still will grab free food off of the table. I still have the mentality of someone who doesn't know where he's going to sleep and doesn't know if he has enough money for gas to get to the next job interview. I don't think that mentality ever leaves, you know? My parents grew up in the Depression. Despite the success that they both had in their lives, there's a certain mentality that tells you to finish all the food that's on your plate and not wasting anything and appreciating what's on the table. There's a genetic memory that stays on your bones—I'm mixing metaphors. What you experience when you're young, I think it stays with you. It doesn't feel like another life. It feels like yesterday.
AVC: Does that attitude have anything to do with why you work so much?
RS: I think I went through a stretch after The West Wing where I was a little burnt-out. I turned down a lot of things—some very lucrative—because I could afford to at that time. That didn't lead to a happy place. I was happy to spend time with my family, get to know my daughter, who was born during The West Wing. I missed her first words. I missed her first steps. I'd leave work before she woke up and got home after she was asleep and didn't really know her. So it was important for that reason to reintroduce myself to the family after all of that hard work. I went and did a lot of theater as well, when I did work. I just turned down all of these other projects, these films, and TV shows. I guess I got my rest. Working is fun. I kind of love it. I feel better when I've got a project coming or I've got one that I'm working on. It just feels right. It's something I love to do.
The West Wing (1999-2006)—"Toby Ziegler"
AVC: Was there anything that you passed on during that time off that you later regretted?
RS: I'm sure there are. They're not in my mind at the moment.
There are plays that I regret turning down. I was offered the Royal Shakespeare Company last year, and I was offered it the year before. Seven months in Stratford. I debated with myself for six months before I ultimately decided not to do it. That still burns me. It's something that I would have been very honored to do. It would have been a very new experience to do Shakespeare with the Brits at the most hallowed theater in the world. But it was seven months away from family, again with very little sustenance in terms of finances. And it was in repertory, so there would have been a lot of downtime. Brits were telling me I was going to go insane in Stratford. There were many factors involved. That burns. There's another play I turned down in London which ended up going to the West End, which I very much wanted to do. I had already done five months in London and missed my family.
I guess [with] theater I remember the ones I turn down. [But not with] films, because I don't see them. I don't watch the TV shows that I didn't do. They're generally not lead roles. Toby in The West Wing was one that I probably would have had a hard time living with had I turned that down. And I was on the fence about doing it. It was a TV show. I was on a run with movies and almost did turn it down. That would have been tough, considering the history that ended up unfolding with that show.
AVC: You were up against Eugene Levy, who thought he had gotten the part. But you considered turning down the role?
RS: When I imagined what being an actor meant for me, [it was] that I would do film roles—good film roles—that would take me around the world. I would go to Prague and I would go to Russia and I would go to Australia and Africa—the kind of whirlwind career. I started very late, but I was on a roll: Deep Impact, Lost World, The Arrival, this independent movie [Heaven] I did in New Zealand. One after the other after the other was starting to happen. I was doing three months on this movie, and four months on that. And there was a great TV role at the time in Relativity—still my favorite role—that Ed Zwick was the executive [producer] on. Jason Katims wrote that TV show. But they let me go and do movies; that's what I had imagined. I was at a point where I was in a very good place with auditions finally. Because they were maddening and making me crazy, so I finally got a hold of the whole audition process. I was getting a lot of stuff.
The year before, I was offered four test deals on TV shows: I think two or three sitcoms. These are roles I ended up turning down. I would go to the tests or set up for the test deal, and find myself not being able to go in, driving around ABC Studios with my agent calling, going, "What are you doing?" I go, "I don't know." "Are you going to go in?" And I would say, "I don't know." [Laughs.] Then I realized, "I don't want to do this show," and they would get very mad because they wanted me to come and test. This happened again with NBC for a show, which was actually pretty good, about a MASH unit in the Arctic. Michael Jeter was in it, who I loved as an actor. I was thinking, "Okay, this is a show I could do."
They ended up caving to our price, because our price kept going up, because I realized I didn't want to do TV. Then, at two in the morning, I got a call from the agent, waking me up, saying, "They caved. You have to go in at 8 o'clock." And I said, "I don't know." [Laughs.] I came up with these reasons why I couldn't go in. And my agent was furious: "You know the phrase 'You'll never work in this town again'? This is when they use that phrase. They're going to be furious. We've been negotiating for six hours." I said, "I thought it was dead. I threw the work away. I got to stay up all night now and build it back up again." I came up with all these silly reasons why I couldn't go in, and they were indeed furious.
The next year The West Wing came along, and I was supposed to be doing this Wim Wenders movie that he said I would do if Steve Buscemi dropped out. Steve Buscemi then dropped out. I thought I was going to do that movie, and that conflicted with The West Wing. I was asked by my representatives, "Which one will you want to do?" And I said, "The movie. First of all, NBC will never hire me because they're so mad." [Laughs.] They went, "Okay." Then, my role in the film fell through. I went in to continue the process of The West Wing kind of depressed and very unsure. The actors talked about how political dramas weren't working and there's never been a successful one. They weren't sure it was going to be a success. I knew it was going to run for two terms. I didn't have any doubt. I was thinking, "I'm going to be in one role for seven years." And that was daunting to me, considering how the film career was just taking off. I wasn't sure that I wanted to do it.
I went through it. There's a story that I tell with [series director] Tommy Schlamme, who I've worked with a couple of times before, so we knew each other. I went through the process. I knew I had a hold on this role. I knew I could probably get it. I went to the studio version of the process, which was Warner Bros. Tommy said it was just a formality. Brad [Whitford] was already cast, who I had known for many years. He was my brother's roommate at Wesleyan. That made me feel funny and giggly during that audition, and I kind of giggled my way through it. I came outside. Tommy walked me out and said, "Well, the test is tomorrow and I hope to see you there."
I said, "Thank you, but just so you know, I might not show up." And Tommy said, "Yes, I've heard, but I hope you do." And I said, "Well, if I do show up, I'm going to be really, really bad." Because test situations always made me feel very, very uncomfortable. It's a bizarre process, you know? And he said, "Yes, I've heard that too." He put his hand on my shoulder and said, "I really hope that you come." There was such love in that for so many reasons. He wasn't necessarily saying, "Hey, you're going to get the part." But he was acknowledging how crazy we all are, how insane this whole process is, and how desensitized some people are to it. Of course, he's married to Christine Lahti and he understands a lot of the craziness that [actors] go through. And it was such a wonderful moment and moving to me. Really, because of that moment, I went, "I'm going to go through with this."
On the way out, I saw Allison Janney sitting in the waiting area, who I had never met, but who I had seen on stage in New York. And I went, "Oh, wow. If they cast her, then these guys know what they're doing." That got me a little more excited about it. I knew the material was brilliant, so I went in the next day to test. And was nervous and giddy and bad. I giggled and stopped and said, "Let me start again," and went through the process and left. I left thinking, "I probably got this part. I don't know how I feel about it."
AVC: When did your expectations for the show become reality?
RS: I never had a doubt. Other people created doubt. I never checked the ratings, so I didn't pay attention to that. I didn't read the reviews. I was just working. I noticed that everyone else was getting very excited when the numbers came in, and people were talking about getting picked up for the next season. All these guys were series veterans, and I had only done Relativity and a couple of pilots that didn't go. This is all new. John Spencer had been on L.A. Law and other shows. Brad had been on many shows. They were always buzzing about that stuff. That was Greek to me. I remember we got picked up, and Brad and I went and got a bottle of champagne. I kind of joined the giddy celebration of all of that. [Laughs.] I guess I'm crazy, but I never had a doubt. I didn't go through that process of worry and wondering and all that. I would have been fine if it didn't go. The first year was great. I felt we had accomplished what we had set out to accomplish. If we had been canceled for some reason, I would have been fine with that.
AVC: You mentioned earlier that after The West Wing, you had to take a few months off. Why?
RS: There is the grind, of the early years especially—70-, 80-hour weeks and 18-hour days. Coming home on Saturday morning at the end of the week, well past dawn, sleeping all day Saturday. Missing your kids. Sundays you spent your day learning your lines for the next week. After 16-hour days, I'd stay for two hours with my assistant or somebody on the show running lines for the next day. Then getting up very early—I needed to work out so that I had the energy to make it through the day. So they were excruciatingly long, grinding days. We're all on set, all the time. It's not like the ensembles these days where you have this storyline and that storyline. Our Oval Office scenes were like L.A. Law's conference-room scenes. They took all day. Most of our stuff intertwined with other stuff. So we were always there.
There was that, but there's also the endgame for my character on that show. [It] was not one that was pleasing for me, to say the least. The culture of the show changed at the end. Tommy and Aaron [Sorkin] left after season four. I don't think anyone got Toby better than Tommy and Aaron. Aaron, I think, loved that character and loved writing that character. They understood it. I don't think the next generation of runners really got him the way those two did. So the battles became difficult. There were some writers that were great with Toby, like Eli Attie and Debora Cahn. Then, I think, the culture of the show was more factory-like. As the show's winding down, they want to squeeze every dollar they can out of it, which is normal and understandable. They had started to look for ways to save money, and part of it was offering us less shows the last year. I think they came up with a storyline in which they could reduce Toby significantly by making him a traitor. [Laughs.] Which is diametrically opposite of everything that I had fought and battled for for five years. It was excruciatingly painful to discover that that is what they were doing with this character.
To this day on Twitter, 15, 20 times a week: "I don't get what they did with Toby at the end." "How did you feel about that?" "It's wrong!" "Toby would never have done that!" [Laughs.] Of course, they're all right. It felt arbitrary, to say the least. Or let's just presume good intentions. They might have thought, "Wow, this is something no one would expect." Toby was always the one that would speak truth to power and was disturbed that the ceilings that we reached for were not reached and maybe he would turn. Maybe he would leak this information, but only after 17 episodes of fighting with the president about it. And telling him, "I'm going to leak this. I have no choice." [Laughs.] He would never, ever, ever do it the way it was crafted. In 10 million years, it would never happen. Who died first in Romeo And Juliet? It was Juliet, right?
AVC: You're taxing my memory. I haven't read that play in years. I'm trying to remember the Olivia Hussey version.
RS: Wait, no, he dies first. She's the one that's fake dead, right?
AVC: I think so.
RS: She wakes up and discovers he's dead. Okay. It's as if Juliet decided to live anyway. That's what I can compare it to. For him to betray the very essence of who he is is equivalent to Juliet going, "Ah, I'll find somebody else." It just wouldn't happen. If Shakespeare were still writing The West Wing—meaning Aaron Sorkin, of course—it would never, ever, ever happen.
I've moved on from all that. Clearly, the pain is still in my blood, but that was so hard. The hours, I can take. The political nonsense of network television and the culture of a set and all the problems that that can create, I can take. I can't take betraying the truth of what I'm doing. It cuts to the absolute core of everything that I do in this craft, in this world that I live in. It's something that happens in other circumstances on occasion, but it's not after five, six years of battling for that integrity. It's usually, I have a small part in a big movie, and the movie star wants to do this and I go, "Fine, fine. This isn't truthful, but it's his movie. I'm okay with it." Little betrayals against what I believe will happen, and you have to yield. But this is a battle that I feel very bad that I lost. That cut into my soul. It really did. I think for that reason I stayed away from TV. That's why I needed a rest. It's like Al Gore losing the presidency, growing a beard, and becoming a monk for a few years. [Laughs.] I think he betrayed himself in that election by not challenging in the Senate, all the things he didn't do. He betrayed his own purpose. He ended up needing three, four years to recover from it. I don't know if my circumstances were that Shakespearean or that epic. It was really, really, really painful. I was hurt by it. So, I think that's really why I needed a break.
Relativity (1996-97)—"Barry Roth"
AVC: Why is this your most favorite role?
RS: Jason Katims is a beautiful writer. The character was beautifully drawn, and—I think—largely personal for him. He was Willy Loman. He was a traveling salesman. He was a ne'er-do-well father. He wasn't smart, which was a challenge to be someone—to not be able to intellectually deal with the world. And he had such hope. I loved the cast. It was an epic American-family scenario—and so well written. He touched me very, very deeply. I loved working with Ed Zwick. [Davis Guggenheim], who directed An Inconvenient Truth, he was a director on that show. Lisa Edelstein, who was the hooker on The West Wing, played my lesbian daughter. Adam Goldberg was in it. Mary Ellen Trainor, who was Bob Zemeckis' wife at the time, who was a lovely, lovely woman, who passed recently. Oh my God, I loved her.
I got spoiled. The set was so pure. It was all about the work. There was respect for each other on that set and then the first years of The West Wing. I got very, very spoiled on my TV shows, because I was working with these fantastic people. Ed [Zwick] and Marshall Herskovitz are two guys that get it. They're artists. I'm sad for them that that show didn't do better with the ratings. But I absolutely loved that experience. That character always stayed with me. I want to do Willy Loman someday. I used to listen to the album with Lee J. Cobb and Dustin Hoffman. The Lincoln Center library had the album. I used to go to Lincoln Center and read along with the play and listen to the album many, many times and be weeping by the end of that play. There's something about that particular American classic that touches me in a way that not too many things do. This character was a reflection of Arthur Miller's world and Willy Loman. I loved it.
AVC: Relativity was your first full-time role on a TV show, right?
RS: I think so. I did—Oh, God, the names. Who's the guy who directs all the sitcoms? He looks like me: bald and gray hair.
AVC: James Burrows.
RS: I did a pilot with James Burrows very early on that did not go but it was very close to going. And a couple of other pilots that I did, but yeah, I think this was my first one.
AVC: Was being a regular on a network show a sign that you had made it? Did that have any significance?
RS: You know, I didn't really think that way. I just didn't. Making it as an actor to me meant that I didn't have to do anything else to eat. The first was that James Burrows one. It was my first test. Nobody knew me here. And this was a last-minute thing. They couldn't find an actor for this role, and they called [casting director] David Rubin, because he knows New York actors. "We need a New York actor. Give us your top 10. Never mind, just give us your top one." And he, for whatever reason, recommended me. I went in, auditioned. I don't even think I had an agent yet. I think I had to call my brother who was an agent to negotiate this. The next thing I know I'm testing the very next day, and I have an offer. I don't even know what a test means. I didn't even know that you were signing your life away for six years. I had no idea. All that's in my head are commas and zeroes, because of the deal. It's like, "If I get this, I can buy a computer." [Laughs.]
I got it on a Friday. We went on Monday to the Fox lot for the table read. I meet the other cast. We're on a big stage on the Fox lot, and one of the actors goes, "I wonder which one of us is going to get fired." And I laughed. I went, "That's funny." He goes, "No, seriously. I wonder which one of us is going to get fired." [Laughs.] I go, "What are you talking about?" He goes, "Oh, somebody always gets fired at the table read." So my vision of a table read was the six actors and the director sitting down and having our first read for this play. That's what you do in theater—I was doing off-off Broadway. I'm standing there outside chit-chatting and drinking coffee and then I watch this parade of suits come around the corner—three, four, five in a pocket—to the point where there had to be 100 people on the soundstage. And I remember my heart was pounding. I said, "What the hell is this?" We went through the process. James Burrows was an absolute delight. I think it was that experience where I felt, "Wow, I'm on a soundstage at Fox with 100 people watching me read this silly stuff." [Laughs.] "This must be Hollywood." That, and the fact that I got a check that allowed me to buy my first computer. I think that's when I thought this might go okay.
The Lost World: Jurassic Park (1997)—"Eddie Carr"
High Incident (1996)—"Ed Ossip"
RS: That was another weird circumstance, getting The Lost World. I was at a point in my career where I was doing a lot of one-scene parts in TV shows, guest spots. And I just decided to make a rule as my career was ever-so-slowly, in my mind, climbing: "I don't want to do any more one-scene roles. I want a significant guest-star spot from here on in." So I just made that rule with my agents. Then I got a call from my agent going, "Okay, we're faxing you over this part. It's one scene, but listen, don't hang up. It's really good, and it's for this new show called High Incident. We think you should at least look at it." "Okay, okay." And it's one scene. It's actually brilliant: It's an agoraphobic jazz freak who has, like, 12 old record players and he plays one song after the other after the other. Some punk rockers next door end up complaining, and the police come to try to alleviate the situation. And he goes on this whole monologue in a panic, because the door's open. He starts talking about Bunny Berigan and all these great old jazz artists. It's kind of a fantastic character. I call them up and I go, "I'll go in, but it should be for an 80-year-old black man. The music he references. They should call Scatman Crothers and have him play this part. Just offer it to him. But I'll go in."
I drove—it was all the way in Chatsworth—and it happened to be torrential rain pour. Halfway there, I almost pulled off the ramp and decided to turn around—"What am I doing? I'm driving 40 minutes in the rain for a part I'm not going to get. What am I doing?" But I had worked on it so much the night before that I thought, "Ah, let me just go and see how it comes out of my mouth." Sure enough, I go to this little building in Chatsworth, and there's an 80-year-old black gentleman sitting there. I went in to audition. I had worked very hard on this character, because I loved it, like the Eric Bogosian monologue. I just worked on it for curiosity's sake. I was curious to see how it came out of me. And it came flying out of me. It was just me and this woman—and the woman was operating the camera as they do in auditions. And I was a little pissed off because she wasn't really reacting off of me at all, which is a weird situation in auditions. And I was done. She took the tape out, she might have said, "Thank you," and left. I got mad. I was like, "What kind of world is this where people don't even acknowledge all that you've done, even though I'm so wrong for this part?" At least say "Hey, that was pretty good," or something. I left kind of feeling weird.
I went to the waiting room, saw the guy, said congratulations to him, and then went home. Then I got a call saying two things: You got the part and Steven Spielberg wants you for his next film. I went, "I'm sorry. What?" "Steven Spielberg wants you for his next film." He was in the next room. Denise Chamian, who was the casting director, took the tape immediately to Steven. Steven saw the tape and said, "I want him for my next film." He showed up on the day I shot and we talked. That's how that happened.
AVC: What was being in The Lost World like? You've had some success and now you're acting in a Steven Spielberg movie, which is the sequel to one of the most popular movies of all time.
RS: First day, I saw how incredible Julianne Moore was, the first scene we rehearsed—and Jeff [Goldblum]. Steven's crew: They love him, they respect him. They're all the best at what they do. Janusz Kaminski was the DP. Stan [Winston] was the puppeteer with the dinosaurs—the best in the business. His puppeteers were phenomenal—wonderful people. It was the Rolls Royce of filmmaking, because everything was the best. And, yet, he still worked at the pace of the independent film with the lowest budget out there. We still did 30 setups a day. In the middle of the woods in Eureka, the light would come through the leaves for a minute, and he would go, "Let's do 147 B. 147 B." Because he liked the light for that scene. So everyone had to run around like an army in triple speed. And Steven's going, "Get away from my actors. Get away from my actors," because he wants to shoot with this light. And his crew was like, not moving because they know that if in dailies Steven sees that the gun isn't in the right spot, he's going to get furious. Out of absolute respect for Steven, they refused to move even though he's screaming at them to move, because they know they've got to do their job. Yet, he just wants to get the shot. He's a wonderful, wonderful man. He loved actors. I think he loves his crew. He loves filmmaking. There's a lot of love coming from that guy.
Then, in Eureka, the elevator doors open and he's standing there with Kate [Capshaw], his wife. His fingers are cut and bloodied. I said, "What are you doing?" He goes, "I'm editing." He likes the tactile experience of editing himself. He goes, "Listen, I'm liking your character so much that I'm thinking of keeping him alive." And all I could think of was Ed Zwick bent over backwards to change the storyline to give me a disappearing episode and a returning episode [on Relativity]. The last thing I want to do is betray that gift that Ed Zwick had given me. So immediately I went, "Well, no, I think it's better to kill me off, because then all bets are off. If you like my character, then Jeff Goldblum might be next. You never know." Plus, I actually believe that. And Steven goes, "Let me think about that."
Sheila [Kelley], my wife, that night goes, "Do you have any idea how much money you just threw away?" [Laughs.] So the next day I see Steven at lunch and I go, "I'm rethinking this." And he goes, "No, no. You're absolutely right. I'm going to give you a hero's death. To lose a character that you love—you're absolutely right—then all bets are off. You can have a great death." [Laughs.] That's how that death scene ended up being crafted the way it was.
AVC: Were you pleased with your death scene?

RS: Yeah, yeah. I went to the premiere. I don't normally go to the premieres, but I went to that one. I was very curious. Those T. rexes were real and close. They were two-ton machines that moved like a dinosaur. They scared me, because they could hurt me. They actually did take the door off the Mercedes SUV, which was the first Mercedes SUV ever seen, by the way. The stunt man took over once you had to be lifted out of the car. Steven wouldn't let me do that: "No, you could break your back." I stayed in there as long as I could, kicking at the teeth and the mouth. I was told, "Don't kick at the teeth actually because you might knock them out. You can kick on the face and so on." I actually loved that sequence. Shooting it, all the things had to go on with the puppeteers and the rain. When I saw it, it was great. It was a heroic sequence. I was trying to save them from falling off the cliff. I thought it was really well done in terms of the CGI. So they flipped me in the air and split me in half.
Two weeks after the film came out, I was in an airport and this 7-year-old kid walked up to me and just stared at me. I forget what he said exactly, but it was something to the effect of, "You're not supposed to be here in one piece." He's just staring at me going, "How did that happen? How did you do that?"
AVC: You're part of an impressive lineup of deaths: Peter Stormare, Arliss Howard, Pete Postlethwaite.
[Writer's note: My memory betrayed me here. Postlethwaite's character, Roland Tembo, is spared. Apologies.]
RS: Pete Postlethwaite, may he rest. He was quite a character. He would be drinking late into the night in Eureka on location. When I was on location, I would always love to stay out late. And Pete was a great actor, but a fascinating guy. At 3 o'clock in the morning or so, he would have that one drink that would turn him. He'd start cursing about socialism and his wife. I'd leave and he'd go [Impersonates Postlethwaite.], "Richard, just have one more drink. Well, fucking socialists… [Mumbles.]!" I'd go, "Pete, I've got to go." And he would go, "[Mutters in British accent.]" I'd leave him mumbling in the lobby at three in the morning. At six in the morning, we'd be on set and he would be the most chipper, the most bright-eyed. Never missed a line. Physically upright, bouncy. I've never seen anything like it. I've never seen anyone drink to that extent and be completely there and professional. I loved him—at the core, a very sweet guy. Vince Vaughn was hysterical—and combative. You don't want to talk politics with him. Jeff was hysterical. He kept coming on to my wife, and I had to physically challenge him.
AVC: Wow.
RS: I think that's his default position. He loves women. And I'm playing around—He wasn't serious by any means. But he's very, very charming with the ladies. My wife happens to be, still to this day, quite beautiful and sexy. When she came on set, Jeff just automatically turned on the charm, so I had to say, "Jeff, don't do that in front of me." And he said, "Oh, okay," and then continued to do it, because he knows no other way. He's very serious about his acting. You can't tell because he's so facile with it, but he teaches acting and he talks about it quite a lot. He was actually a lot of fun on that set, singing songs and always willing to engage. He's a really good guy. I really like him a lot.
Last Chance Harvey (2008)—"Marvin"
AVC: Let's end with a chestnut. What was it like working with Dustin Hoffman?
RS: Dustin is someone who is crazy in a wonderful way. He's very much insane about the work. He loves, loves, loves, loves the work. We were there, I think, on the first day and he wanted to rehearse and get himself in the body of the character. We were doing that scene in the garage, and we were in London. This was London for New York. It was raining out, of course, and water was dripping into the garage. Some of the crew was smoking, so it was smoky and dank and cold. We rehearsed this scene where we're walking to the car. I think that's where the title comes from was this scene. We do it like two or three times, and he doesn't know me from West Wing, but he recognizes that I'm someone who can play. And he goes, "Oh, yeah, you're a theater guy. You must be a theater guy. This is cool. Let's try it this way. Let's do it that way." We kept doing it again and again. [Laughs.] He kept coming up with these many, many ideas to do this very simple scene. We kept doing it and doing it. Then he's talking about something else and talking about this idea while we're standing by the car. The director's standing around going, "Why are we doing this again?" He's just talking about ideas and I just stopped him. And I said, "You really love this shit, don't you?" He turns to the garage, which is smoky, danky, dirty, and cold and he says, "What's not to love?" [Laughs.]
A lot of people, and I'm sure I'm one of them, get these reputations because they're being difficult or something like that. I've worked with other people who have that same [reputation]. It all comes from caring so much and thinking so much and wanting it to be right and coming up with more ideas. I think some directors or producers might get frustrated with that because of the money factor and other reasons. But it all comes from love. These guys are crazy in the best possible way, and that's Dustin to me.
AVC: Do you feel like you're crazy in that way?
RS: At times, I wish I was on the level of Dustin and Richard [Dreyfuss]. [Laughs.] I don't think I'm quite on that level. They can't help themselves and I can. I've learned over the years, there are some battles that aren't worth it. I envy them. I think it's great. I would want that, if I were directing—to have somebody that interested. Martin Sheen has it but yields quite a bit. Martin is never difficult—ever, ever, ever. Everything is love first, love all the time. [He] will never create a bad moment on set. But he has that desire to search and find and discover. I love that. I love being around that. I might still have a little bit of a reputation. I've been working very hard to alter that perception. I think that's happening. I think The West Wing, the last years, were very difficult. It was very hard for me not to wear that on my sleeve. That's where things that I feel end up being worn. I never—and I doubt that Dustin or Richard [ever]—purposely do things to make things difficult for anyone. And I've worked with people who are like that, and that's a whole other category. I would never, ever, ever pull those kinds of things and I'm always there for the other actor. I'm always looking for the best possible solution to a problem. But I'm emotional, and that's where people might be confused that there's difficulty here. There really isn't. I'm supposed to be emotional. That's where I train myself—to be emotional. Sometimes, in the past, it hasn't been able to be expressed at the right times.
I've directed a few things, and touched a nerve on one particular person and saw a reflex reaction that shut down production for an hour. They disappeared. It wasn't her being difficult. That's who she was. The nerve got exposed and that's how she reacts in order to survive. She had to explode and disappear and recover. This person and I are still very loving toward each other and respecting of each other despite that. When the intentions are always in the right place, then the reflexes of our emotional spectrum get tapped into and those colors get exploded. [It's] part of who we are. Everyone can't be good soldiers all the time and still be at [their] creative peaks. I don't think that that's possible. I think things happen because the work is important to people, and arguments will happen. As long as the intentions are toward solving a problem and the ego isn't wholly responsible—someone isn't protecting the way that they look or how they're perceived—then I think it's all good. I've been in experiences where people pull shit like not coming out of their trailers because of a money situation, or people are pulling a political thing, or people are purposely coming late to a set or being passive-aggressive to the director. That, to me, is inexcusable. That's being difficult. But when it's about the work, I think you do the best you can and respect each other's insanity. [Laughs.] That's the best way I can put it.