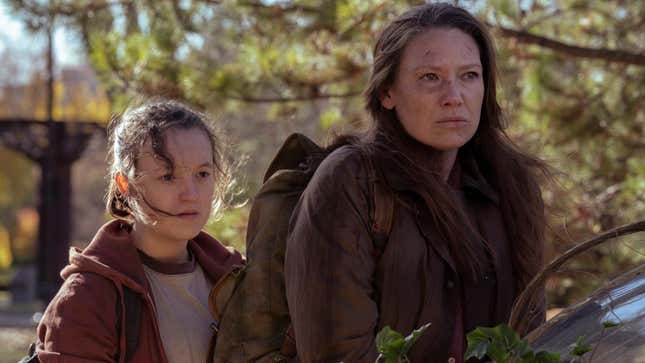 In the wake of its critical acclaim and popularity following its first two episodes, HBO's The Last Of Us has been renewed for a second season. The adaptation of the zombie apocalypse video game has been lauded over the past couple of weeks, accruing more and more viewers along the way.
"I'm humbled, honored, and frankly overwhelmed that so many people have tuned in and connected with our retelling of Joel and Ellie's journey. The collaboration with Craig Mazin, our incredible cast & crew, and HBO exceeded my already high expectations," says executive producer Neil Druckmann, who was also the writer and creative director of the Playstation game. "Now we have the absolute pleasure of being able to do it again with season two!"
Since its premiere on January 15, 22 million viewers have flocked to see the premiere episode, making it the second-largest debut in HBO's history (behind House Of The Dragon). Between its first and second episode, the series saw record-breaking audience growth, with 22 percent more viewers tuning in than the week prior.
The Last Of Us' runaway success has been primarily fueled by praise on social media, with fans applauding HBO's storytelling approach for the video game adaptation, as well as the nods to the original game. The show has quickly established itself as a prime model for video game adaptations, which have resulted in more busts than triumphs over the last few years.
"I'm so grateful to Neil Druckmann and HBO for our partnership, and I'm even more grateful to the millions of people who have joined us on this journey," executive producer and showrunner Craig Mazin says in a statement. "The audience has given us the chance to continue, and as a fan of the characters and world Neil and Naughty Dog created, I couldn't be more ready to dive back in."
In our review of the series premiere, David Cote writes, "The 80-minute pilot unfolds with a savvy balance of simmering dread and well-choreographed violence, and Pedro Pascal is a solid choice—brawny, melancholy—to shepherd us through a hellscape of fungal flesh-eaters, outlaws, and fascist soldiers."
In addition to Bella Ramsey and Pedro Pascal, The Last Of Us stars Gabriel Luna as Tommy, Anna Torv as Tess, Nico Parker as Sarah, Murray Bartlett as Frank, Nick Offerman as Bill, Melanie Lynskey as Kathleen, Storm Reid as Riley, Merle Dandridge as Marlene, Jeffrey Pierce as Perry, Lamar Johnson as Henry, Keivonn Woodard as Sam, Graham Greene as Marlon, and Elaine Miles as Florence.
New episodes of The Last Of Us air weekly on Sunday HBO and HBO