Here's what's up in the world of TV for Tuesday, Jan. 3. All times are Eastern.
TOP PICK
Switched At Birth (ABC Family, 8 p.m.): When we add a new show to regular TV Club coverage—particularly one that's been airing for a while and has grown into something worth our attentions—we get excited and throw a party and blow airhorns. Okay, we don't actually do that, but we do feel like we should be blowing airhorns for Switched At Birth, a quiet little family drama that inexplicably became one of the best shows of last summer. Now, we're covering the back half of its first season week to week, and you will watch it. Carrie Raisler demands it.
---
REGULAR COVERAGE
Frontline (PBS, 10 p.m.): This episode is called "Opium Brides," and though that sounds like the title to the greatest movie Quentin Tarantino never made, it's actually a serious-minded documentary. Oh well. Meredith Blake prefers it that way.
Parenthood (NBC, 10 p.m.): Todd VanDerWerff hasn't written about this show in so long that he'll almost certain forget to give the Braverman of the Week award or give it to someone stupid or just completely suck it up, like he always does.
---
TV CLUB CLASSIC
FLCL (11 a.m.): Hayden Childs attempts to make sense of one of the most gleefully surrealist and nonsensical series ever made. In fact, we're not entirely sure how to describe it here, so here are some nouns: Cat, balloon, blanket, face, monkey, potato.
G/O Media may get a commission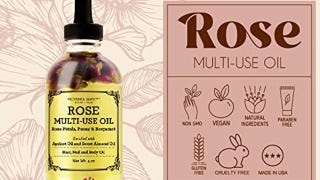 Provence Beauty Rose Multi-Use Oil
The Muppet Show (1 p.m.): Erik Adams has been waiting his whole life to cover this Avery Schreiber episode, and when we told him he had to take the week between Christmas and New Year's off, he threw a tantrum. That's dedication!
The Larry Sanders Show (3 p.m.): On the other hand, Kyle Ryan went ahead and wrote up this Larry Sanders weeks ago, so excited was he to talk about it for whatever reason. He's probably got red hot Jeffrey Tambor fever. Of course.
---
WHAT ELSE IS ON?
The Iowa Caucuses (CNN/Fox News/MSNBC, 6 p.m.): Finally, it's time for a bunch of farmers utilizing an arcane, difficult to understand process to tell us who the frontrunner for the GOP nomination will be until Mitt Romney inevitably wins!
Work It (ABC, 8:30 p.m.): Oh, it's time for this to debut? Great! Two guys who can't find work out there because there's a mancession on and women are taking all the good jobs decide to pretend to be women to get work. Todd VanDerWerff cringes.
Jane By Design (ABC Family, 9 p.m.): Will Harris checks out this new ABC Family show about a teenager accidentally given a job in the fashion industry. Yes, it sounds ridiculous. But hey, Andie McDowell is in it, and everybody loves Andie McDowell!
Jamie's American Road Trip (BBC America, 10 p.m.): British TV chef Jamie Oliver takes a tour of the United States, a tour that, given the ratings of his American TV show, probably ends with us saying, resoundingly, "We don't want your kind!" Aw.
My Big Fat Greek Wedding (HBO Signature, 9 p.m.): Remember how this movie turned into an absolute sensation, and the sole reason for that seemed to be because your mother wanted to see it at least five times? Yeah. Relive that experience.
Annie Oakley (TCM, 9:45 p.m.): Barbara Stanwyck stars in this fun romp through the life of the acclaimed Western sharpshooter. There's nothing profound here, but there's plenty of fun to be had with a game cast and some goofy comedy.
Sugar Bowl: Virginia Tech vs. Michigan (ESPN, 8:30 p.m.): These two teams are meeting for the very first time. Both are known for their running games, and both have only two losses thus far this season. Sounds like it could be a fun, fun game.
---
IN CASE YOU MISSED IT
Scrubs (Monday): Oh, Internet, we missed you just as much as you missed us. With the return of Myles McNutt's TV Club Classic reviews of this series, though, we're back on our regular schedule. We'll never leave you again (until December, that is).