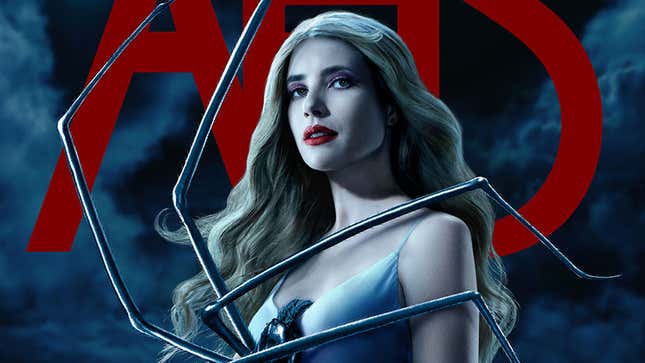 Maybe the real American Horror Story is the picket lines we crossed along the way. While the writers strike effectively shut down scripted television production back when it began on May 2, a certain director decided that he simply couldn't be bothered with the rules of the work stoppage, even going so far as to allegedly threaten to blackball crew members should they choose to strike in solidarity. We bet you can guess who it is.
Kim Kardashian gets a slap on the wrist
According to The Hollywood Reporter, as of early July, only four shows remained in production on the East Coast—three of them produced by Ryan Murphy: American Horror Story, American Horror Stories, and American Sports Story. (This guy really needs to get a new naming convention, huh?) The fourth production is Lionsgate/Starz's Power Book 2: Ghost.
A strike captain told THR that Murphy was "following the letter of the law" and only going to set in a producer/showrunner/director capacity while working on "scripts that were done before strike started." "No guild can convict somebody of conjecture," the WGA rep said. "A million of us would love to see it, but there's no proof that he's scabbing." Still, many writers and fans were upset with Murphy, and even stars like Kim Kardashian, as writing often happens continuously on set, which, if this was the case for AHS, would absolutely mean the show broke strike rules.
Perhaps luckily for Murphy and co., however, no writing is apparent in the newest teaser for American Horror Story: Delicate, the 12th installment of the long-running show. Like the previous teaser released at the end of July, the clip features stars Kardashian, Emma Roberts, and Cara Delevingne looking like porcelain dolls in various poses and trimesters of pregnancy. There are a couple new clips here and a lot more spiders, but still not a line of dialogue or anything clear enough to give a hint to what this thing is actually about, except for the fact that it's based on Danielle Valentine's novel Delicate Condition.
We'll find out more—and if any of this was remotely worth it—when the series premieres September 20 on FX.