Another Period's first season is over, and thankfully, it has already been renewed for a second season. "Modern Pigs" could have easily functioned as a series finale, making Another Period a limited series; but since it doesn't have to, it'll be interesting to see where it goes with a follow-up season. "Modern Pigs" may not be the best of the season, but as far as season finales go, it gets the job done completely—both in closing up plot threads and making a compelling case to watch season two. Another Period began with the audience being thrust into this world as though they should already be familiar with it, but the idea of joining the series with an actual familiarity should be an interesting experience.
We've seen Another Period take on romantic comedies and training montages, so "Modern Pigs" goes the even more obvious route as a season finale: It's Another Period's take on season finale. It's like a smaller scale of what Ryan Murphy did with the season one finale of Popular, complete with a big wedding. However, here, big weddings can leave less room for other shenanigans, so Another Period just skips the actual wedding to get to the good stuff. If that sounds slightly awkward, that's because "Modern Pigs" is full of a lot more awkward humor than Another Period has really used this season, realizing that the characters can't be "on" all the time. The best example of that is the "tell her secrets" ("I got the end part, but I didn't understanding the beginning at all.") exchange between Hamish and Chair, which simply would not take place in previous episodes. But there are also moments like the Marquis' wedding toast for the skipped wedding scene ("What a functional wedding that was, that just happened one moment ago. Congratulations. Or whatever.") and Peepers trying to guess who drugged Dodo ("The triceratops fossil?"), slowing down an otherwise fast show, just to let it really all soak in.
"Modern Pigs" isn't just a take on the season finale, it's about a pitch-perfect approach to the night-time soap opera finale, to the point where it wouldn't be strange to learn that Natasha and Riki watched a few episodes of Revenge right before writing (and Jeremy Konner before directing) the episode. It's most obvious as the episode goes with the end montage of the characters' fates, but there's also the scandalous pool fight ("Wet Christmas, it's a scandal!") that's right out of Melrose Place. Honestly, the most surprising part of the end montage is that the Commodore's carriage doesn't blow up, setting up a "Who killed Commie?" plot for season two. As for the most surprising part of the Melrose Place of it all, that would be the fact that no one removes a wig at any point.
As there was no guarantee from the beginning that Another Period was getting a second season, everything needed to be tied up as tightly as possible, and "Modern Pigs" actually does quite a good job at that, even with the cliffhangers. Chair's fate after Blanche pushed her down the stairs and Hamish's wrongful arrest could still be satisfying bits, simply because they follow the tropes of this genre so well.
G/O Media may get a commission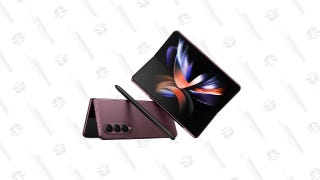 Save Up to $300
Galaxy Z Fold4
What's interesting to note about character arcs in this episode is that, for underlings like Garfield, Blanche, and even Taboo, being back in the world of Bellacourt servitude is actually considered a triumph. In fact, Garfield and Blanche even kind of "win" in comparison to the alternatives the episode shows. Garfield at least gets a "please" from Lillian and a potato out of it all. It's not even just their own blissful ignorance—despite knowing the abuse that it will all lead to again, the audience also roots for their "triumph," as it's the only thing that brings them joy in this chaotic world. Meanwhile, there's Chair, who just can't wait to be queen, getting out of her maid's uniform for good and into the upstairs life as soon as she possibly can. And Peepers' servitude is based mostly on an unrequited love with Dodo, which unfortunately drags him down with the suffering upstairs folks. Lillian and Beatrice are often looked at as the social climbers they are, but there's still a fascinating (and funny, obviously) story to be had just from the acceptance of abuse in Garfield and Blanche's less-than-ideal, but perfect-for-them, lives.
That contentment is actually what saves them in this episode, as it really all ends with a theme that actually goes back to a throwaway line from "Pageant": Dodo's (and eventually Lillian's) "Majestic no more!" Nearly every Bellacourt (through blood, through marriage, or through impregnation) ends up at the bottom—sometimes literally—by the end of this episode. Even the Commodore, who at least gets to split town on his own accord but is part of a scandal, and Albert, who at least wakes up from a coma but presumably remembers all the terrible things his doctor did to him (and with Victor). Each episode has shown the Bellacourt sisters to be the orchestrators of their own demise, but in this finale, that's not an exclusive club. Another Period depicts Newport society life as a seedy place to be, devoid of any truly good person. Everyone is out for themselves, and as such, they all end up falling from grace (or from the downstairs version of grace).
That selfish, cutthroat nature is perhaps the biggest argument for Another Period really being a reality show parody, despite all the other genres it cribs from. Because when people talk about Another Period being a parody of reality shows—particularly Keeping Up With The Kardashians—it's a comparison that usually doesn't carry much weight outside of the talking heads. Until now. In Lillian's talking head introduction in the pilot, she refers to herself—at the end of all of her amazing traits—as "the soon-to-be-famous" one. So that's why, even though she and Beatrice are banished from their family and now homeless (while their husbands apparently are not), they still feel like winners because a woman on the street (Lauren Lapkus) and many others recognize them from The Looky-Loo article. It's the "attention whore" reality show aspect of the characters, which makes them fine with now being "the pig sisters," because at least they're famous. "Modern Pigs" ends up being the origin story for the Bellacourt sisters' Kardashian lifestyle, and after all the hoops they jumped through—including white slavery—they kind of deserve it, don't you think?
Stray observations
Hamish: "I just love the taste of blackmail. And I'm not talking about Scott Joplin."
Cocaine wine makes its grand return in this episode, as Taboo's carriage jacking has gone quite well.
Peepers not understand how to use the telephone ("Can you see me?") is just one bit of endless Peepers greatness in this episode.
Garfield: "Hi, Frederick! It's me, Garfield!" In another Switcheroo Day, Garfield and Frederick (aka Mr. Celery Savoy) could be the best of friends.
I was disappointed the episode featured Rachel Blanchard at the wedding (according to IMDB, she was also in "Reject's Beach") and didn't even give her more than one line, but I suppose there's always next season.
Chair's "My name is Celine" outfit is absolutely fierce, just like her slow motion walk. It's unfortunate she had to be pushed down the stairs.
It's good to see Albert get his revenge on the perverted doctor at the end. It's not so good to see Dodo go back to the morphine. This is all the Commodore's fault.
R.I.P. Towel 1902-1902. I know I already mentioned Revenge, but…
Thank you all for joining me on this ride of vulgar and surprisingly historically-accurate (to a point) humor. If you need me, I'll be trying to get the song "20th Century Swimsuits" out of my head. It's still stuck there.