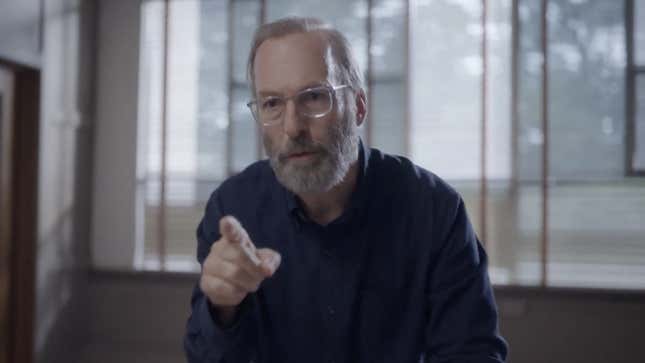 There's only one chance left for the Emmys to award Bob Odenkirk for his work on Better Call Saul, which many fans felt was even better than its predecessor Breaking Bad. Luckily, Lucky Hank is here to make sure we don't forget that Odenkirk is the best in the business when it comes to comedy-drama. Ahead of the series premiere on AMC on March 19, the new trailer for the show is sure to entice fans of Saul Goodman.
Co-starring Mireille Enos, "Lucky Hank is a mid-life crisis tale set at Railton College, told in the first person by William Henry 'Hank' Devereaux, Jr. (Odenkirk), the unlikely chairman of the English department in a badly underfunded college in a working-class American town," per the series' synopsis. "Hank's discontent is rooted in unresolved issues with his father, a mediocre and entitled student body, and in the fact that his department is more savagely divided than the Balkans. Enos stars as Lily Devereaux, the emotionally grounded, unflappable wife of Hank and the Vice Principal of the local high school in rural Pennsylvania where they live. As Hank's life starts to unravel, Lily begins to question the path she's on and the choices she's made."
The trailer introduces Hank with a bang (and a maneuver that recalls Jeff Daniels' Newsroom pilot monologue). "You're here! The fact that you're here shows that you have very little promise," he snaps after being goaded by a student. "Did that sound harsh? I'll smile through the rest of this. You are here at Railton College, mediocrity's capital!"
Trashing the college for which one serves as the chair of the English department (while being recorded by a student) isn't the best way to win friends and influence people, but it won't be the last of Hank's outbursts. "I'm concerned that I might say something really consistent with my personality, but inconsistent with a modern college campus," he later admits.
Don't be fooled by the intensity of the trailer's classical soundtrack. The show is littered with comedy veterans like Cedric Yarbrough, Oscar Nuñez, and Diedrich Bader, with The Office alum Paul Lieberstein serving as co-showrunner and Peter Farrelly (Dumb And Dumber and also Green Book) on board as director and executive producer.
G/O Media may get a commission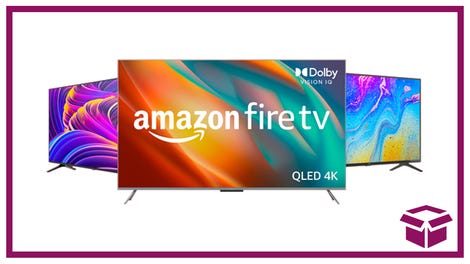 Ooh. stunning.
New Amazon Fire TVs
Aaron Zelman (Law & Order, Criminal Minds) is Lieberstein's co-showrunner, adapting the series from the novel Straight Man by Richard Russo, who also serves as an executive producer alongside Odenkirk, Farrelly, Mark Johnson, Naomi Odenkirk, Marc Provissiero and Jessica Held. The show also stars Sara Amini, Suzanne Cryer, Olivia Scott Welch, with guest stars that include Kyle Macachlan, Alvina August, Tom Bower, Shannon DeVido, Chris Diamantopoulos, Lilah Fitzgerald, Jackson Kelly, Arthur Keng. Prior to the AMC premiere, the series will debut at SXSW in Austin on March 11.