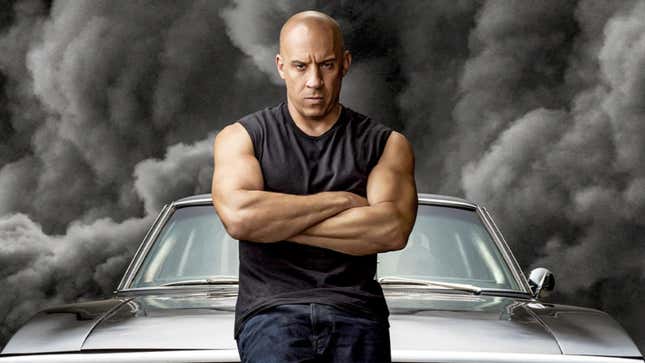 All right, we know that in every movie Dom Toretto and his crew find new and novel ways to avoid being killed ... even though in real life they'd likely perish. But we don't watch the Fast & Furious flicks for logic. It's all about fast cars, fast quips, crazy stunts, and of course, familia.

That's not to say they're not aware of their good fortune. After improbably surviving a huge shootout during F9: The Fast Saga, Roman turns to Tej and ponders the absurdity of their situation and wonders how they keep on living. He declares, "We've now been on insane missions around the world, doing what most would say is damn near impossible. And I ain't got one single scar to show for it?"
Will Fast X finally turn the franchise into a meta action vehicle? Who knows. But what we do know is that even for those of us who have seen every installment, there are times when our suspension of disbelief can only go so far. Yes, we kid because we love. But seriously, some of these scenes are whack.